There comes a time when you look at your whole home dwelling and feel the dire need of remodeling so that you can refresh the look of your interiors by replacing the boring and dull objects of furniture and embellishing with the fresh and stylish ones. but as the remodeling projects cost a lot that is why most of us are still living with that worn out and ragged furniture and decor pieces. But your wait is over now as you can restyle your home and that too without burning a big hole in your pocket. Just grab some dead pallets and bring them again into life by getting under your crafting tools and thus building all the basic furniture possession which are totally new and gorgeous too.
To give you some really amazing restyling home goals we have gathered these DIY amazing pallet ideas which include the basic homey items but are surely responsible for the style and beauty look of your spaces. Cupboard, bookshelf, bathroom mirror, breakfast table and a wall art piece all are waiting right below to get your peek into them so that you soon bring them in your house an your home decor relives.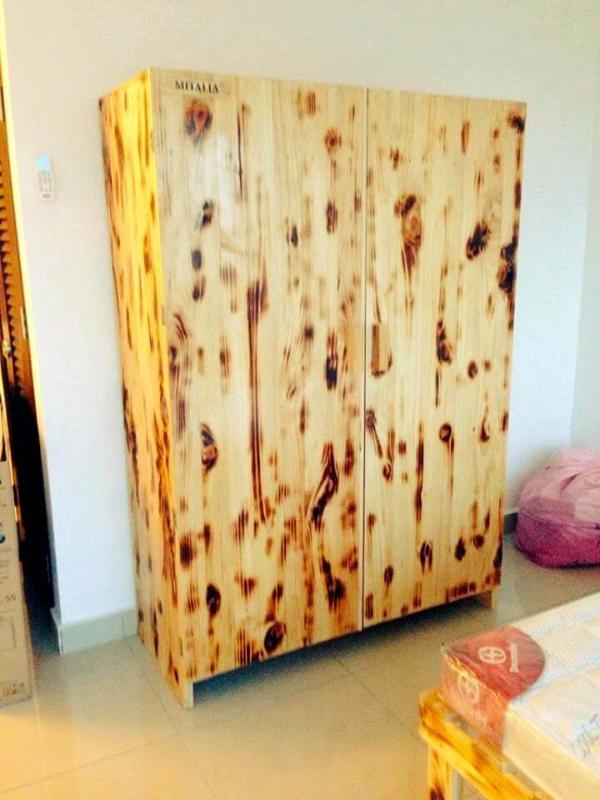 This amazing looking cupboard can be yours if you just grab some pallets and start working on them with your tools by cutting long pallet boards and then getting them together to shape it up.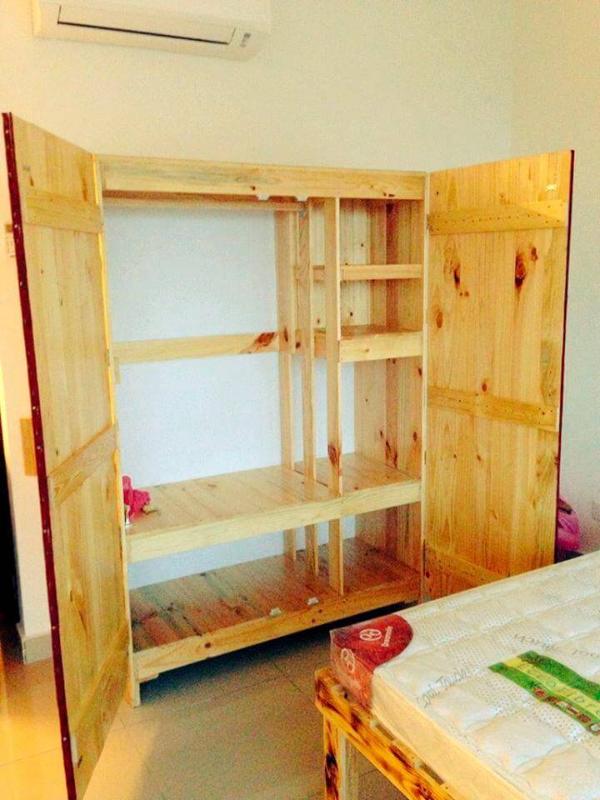 The cupboard has lots of storage space to reveal behinds its door in the form of shelves which have been sectioned further making room for many of things to get housed in it.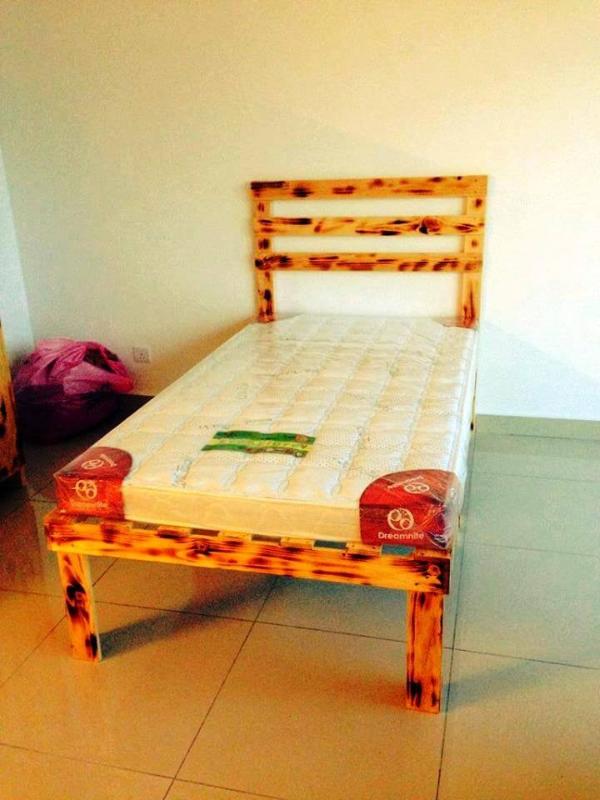 Using the simple cut pallet slats and plank pieces this robust and rustic looking single pallet bed has been made with a little cute headboard piece and have been heat treated with a finish of brown.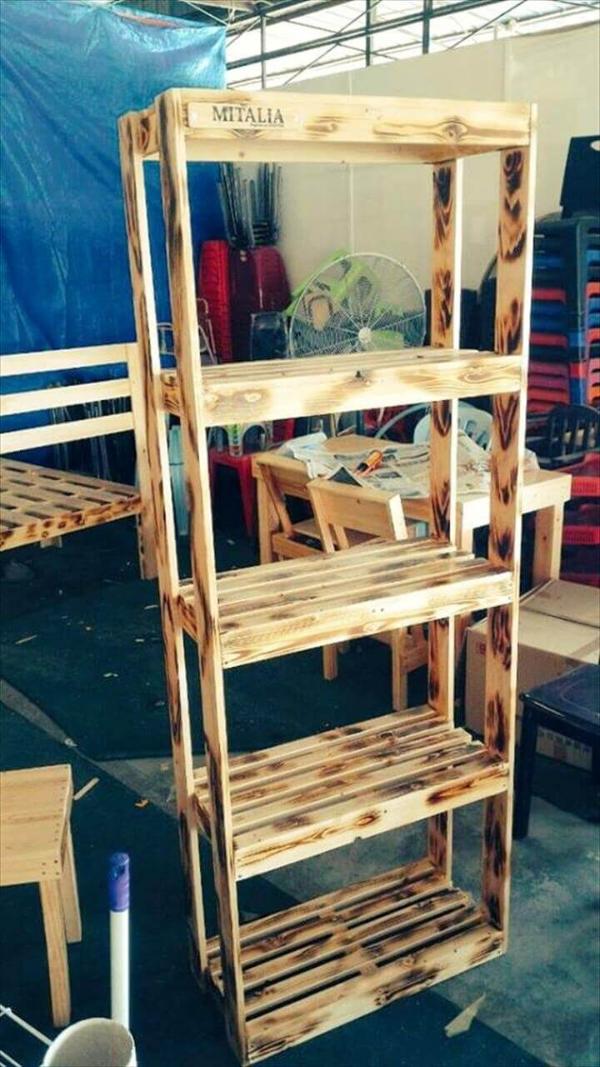 Give you favorite books a nice housing spot in your home than making piles of them and this pallet made bookshelf can be really a good organizing spot for them.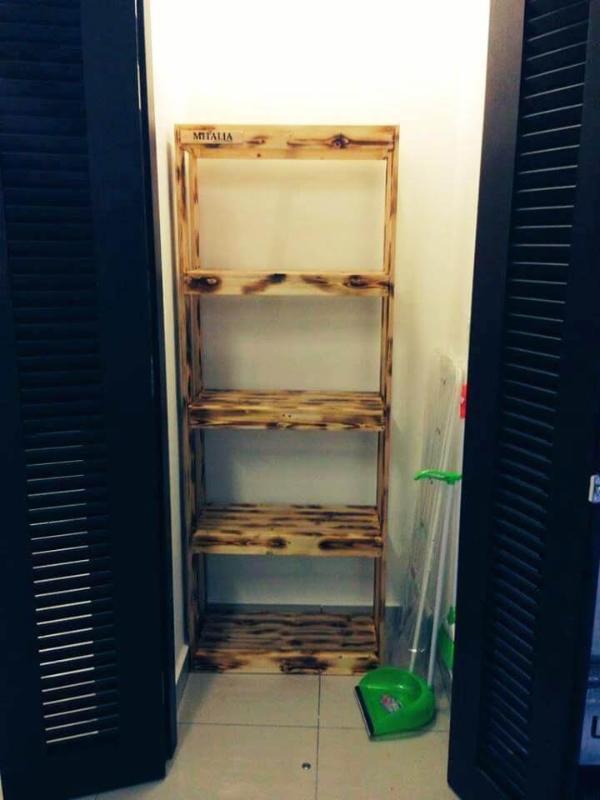 The pallets have been first cut into the custom size pallet slat and plank pieces and them nailed together forming the four shelves and the bars have been used to support and bring them in a unit.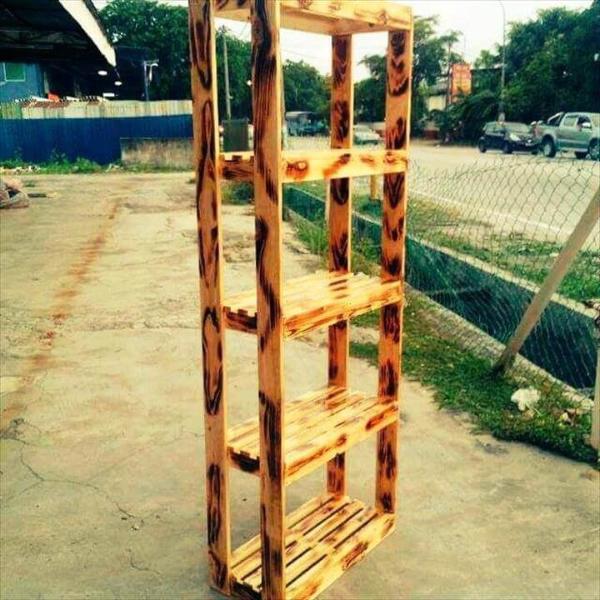 So organize all your favorite novels and other interesting books in apple pie order on this book shelf with four shelf tiers which have been made to look stylish too with  heat treatment brown stain finish.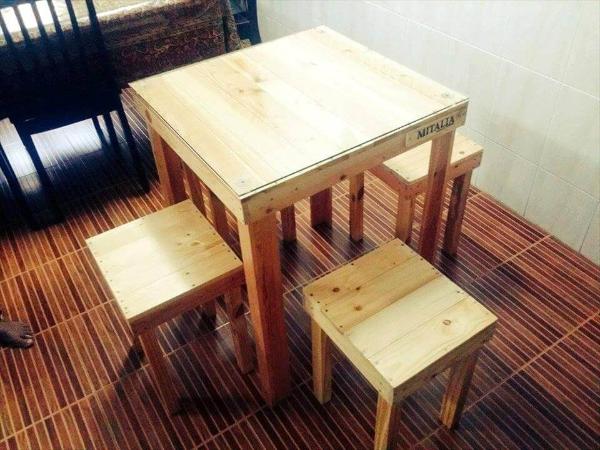 Breakfasts can bring you and your family close if you eat together in the morning on such a cute and small breakfast table and stools, gained totally free of cost from the pallets.

The adorable breakfast table can be used in the outdoors or even inside a kitchen and its rustic brown finish followed by a heat treatment would suit both these sections of the house.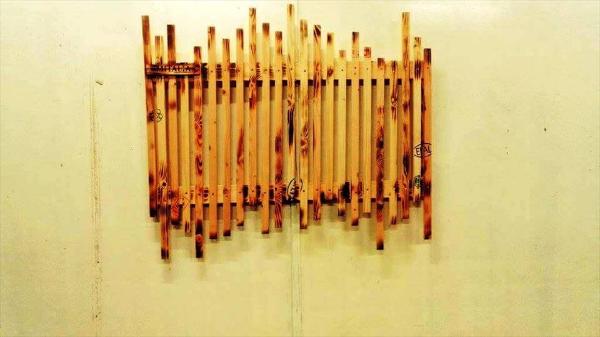 This pallet made wall art pieces is really an interesting thing out of the pallets and have been easily made by getting together loads of thin pallet stripes together and can used as a coat rack with hooks or to display your lovely photographs.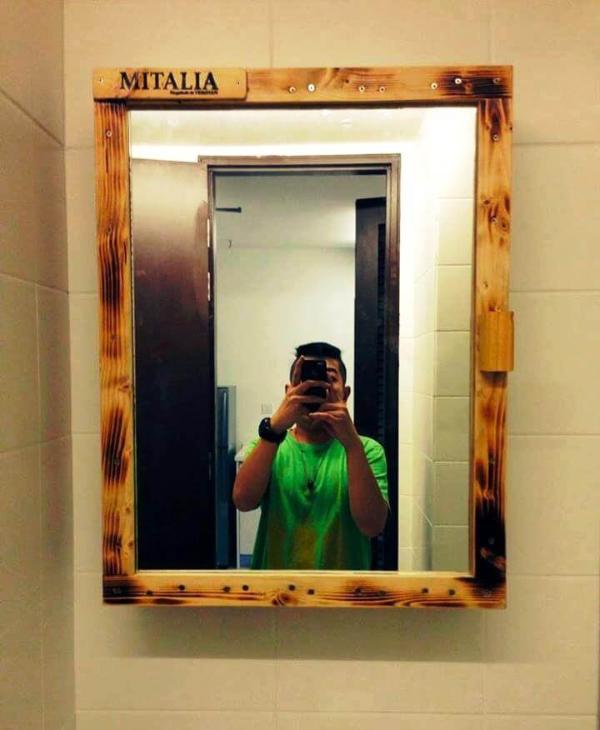 A mirror can be a nice decor piece for your home interiors if you just give them a little pallet treatment like this one having been provided with pallet boundary on all the four sides.
Made by: Trisstan Jeer Shing