No doubt in this modern age everybody wants to decorate and furnish his house according to the on going trends and fashion 'ins' which involve mostly the technological concepts behind them. That is why the modernly build, designed and embellished houses lack the natural warmth and that is absolutely felt by the homers. And there are loads of ways to bring a natural flair in the interiors and the best way is to use wood some rustic crafts and to go cost free with these projects you can proudly choose recycled pallets as they are sturdy and durable to use and full or rustic texture.
And we would suggest you to install this DIY pallet wood wall paneling so that you can stylishly and gorgeously enjoy the beauty of nature in your house. Only the pallet separated slats and plank pieces have been used to complete the whole wall paneling with a few long slats being attached vertically and then the wall has been filled with the smaller pieces in horizontal direction.


Light stain hues like brown, white and grey have been used to give a nice rustic finish so that the natural woody accent of the wall does not fade away.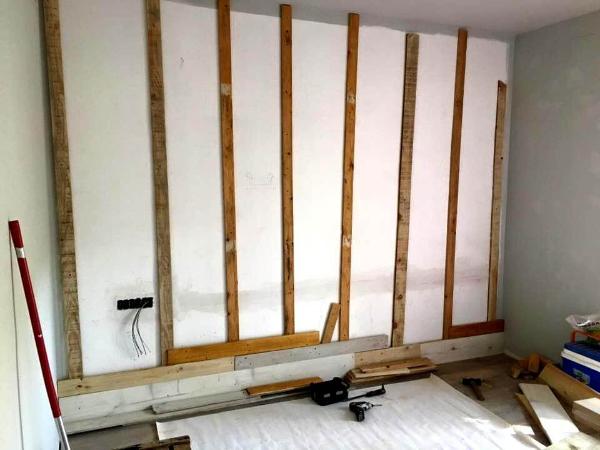 Bring the rusticity of the nature in your modern home decor building this pallet wall with the pallet slats and plank pieces having been arranged in vertical and horizontal directions.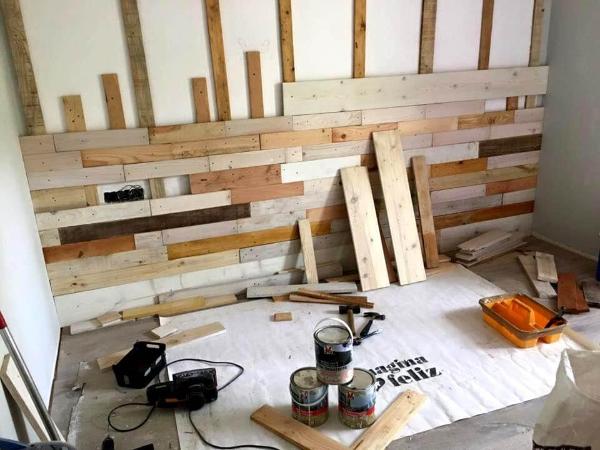 First of all to install the basic infrastructure of this wall a few slats of the pallets long in size have been placed vertically all over the wall with an equal difference between them and then the paneling from the base has been started.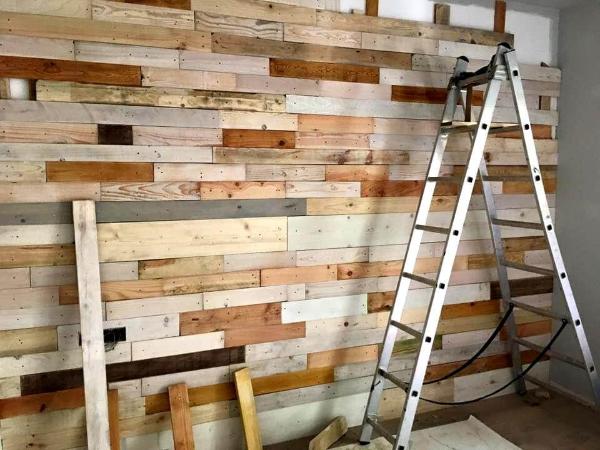 For the horizontal paneling of the wall you would have to pack and stack the pallet pieces really tightly together and smash, big medium all kind of pieces have been used for the purpose.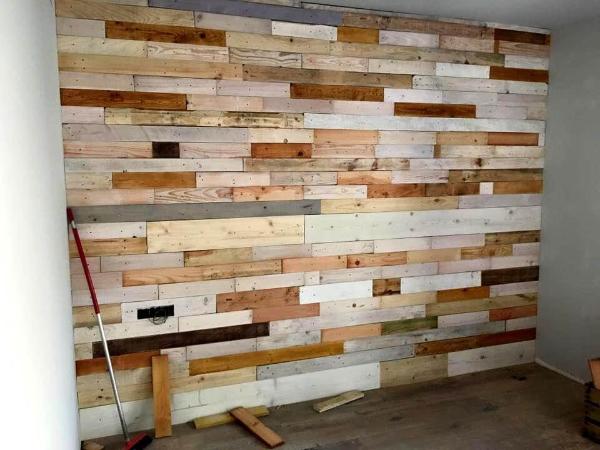 You would need to use the nails to yoke all the pieces together and to make the structure more a finely crafted masterpiece you can use the wooden glue to fill up the gaps well.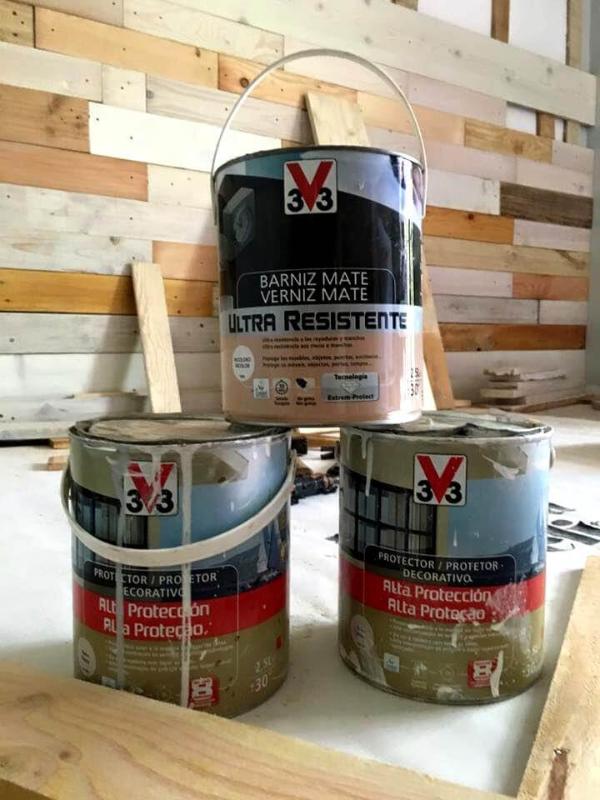 Without staining no wooden thing is of that beauty value and so is the case with this pallet wall which have been sanded and stained with the very light hues so that its rustic beauty is not detained.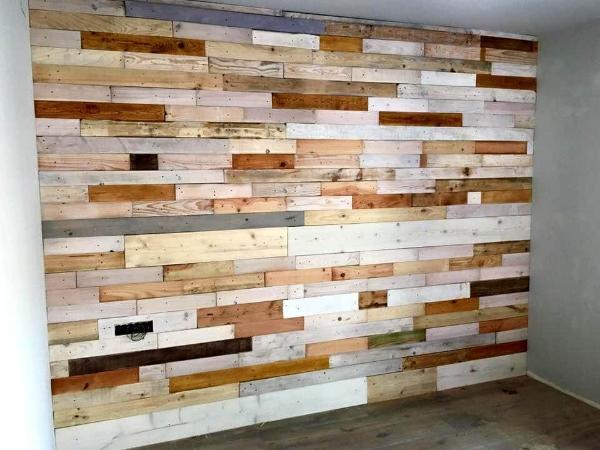 This is how you wall would look and believe it is really going to add some natural flair and rustic touch to your home decor and can be paneled on any wall of the house to enjoy juiced up interiors.
Made by: Muebles con palets