Get yourself physically busy in custom pallet wood construction which are feasible too, and get the custom furniture and wooden stuff having in your need-list! In this creative sharing, pallets have been recycled to give this DIY pallet outdoor lounger which has lift-up backrest also along with a long berth position! This lounger has been built so to get the user relaxed in no time as it provides a stylish half-lay down position to your body, so can also be got to enjoy a lack view or poolside! The backrest has been pivoted in place so can be lift-up or fold back while using the lounger!
To let the backrest be in titled position, there is also a wooden support installed to backside backrest which does not allow it fold back down! This wooden lounger is all awesome to enjoy any outdoor portion of your home, you can get it to catch some rays and also to make an eye-contact to surrounding natural sites and greenery! It has been finished with copper canyon color and hence becomes weatherproof and more captivating to eyes!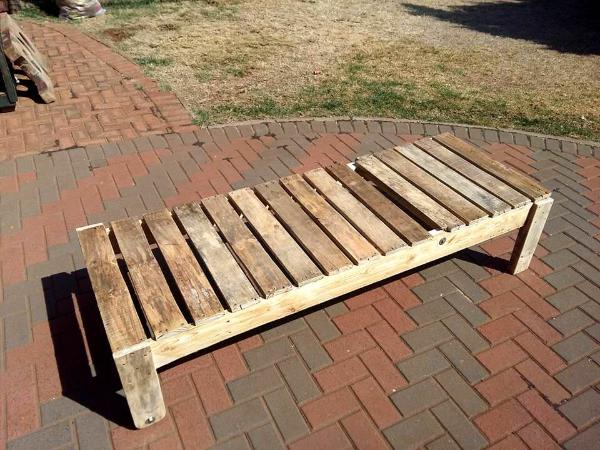 Before Finish:
Leave your pallet lounge unfinished for a gorgeous rustic look, will blend in beautifully to natural outdoor environments and also to garden greenery! Here the pallet-made extra sturdy lounger, provide lift-up backrest that has been pivoted in place so can be fold down to get the entire lounger flat! Construction is not a big hassle if you just go with all slatted arrangements of pallet slats!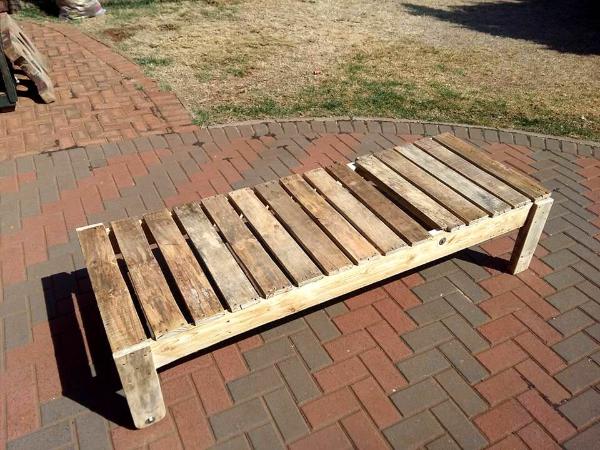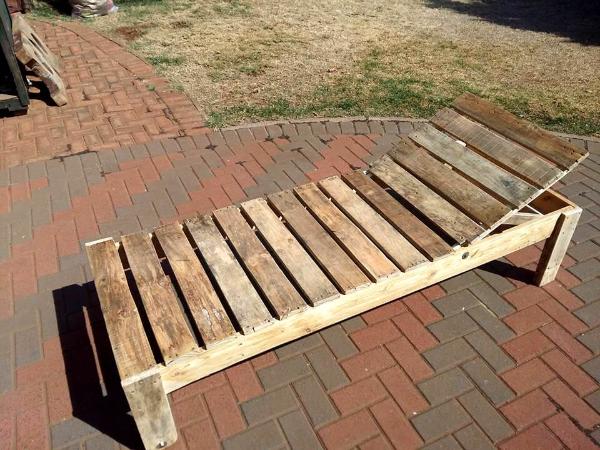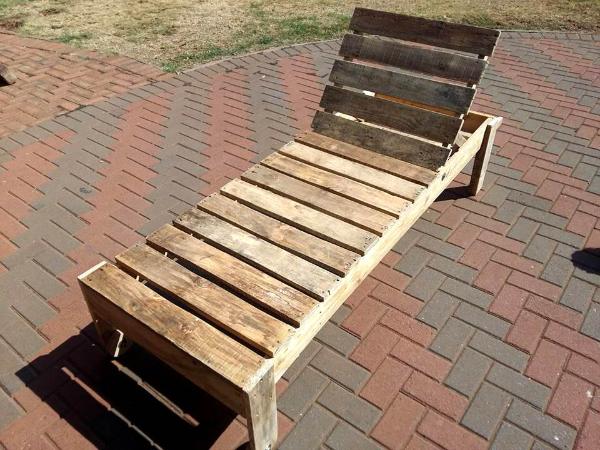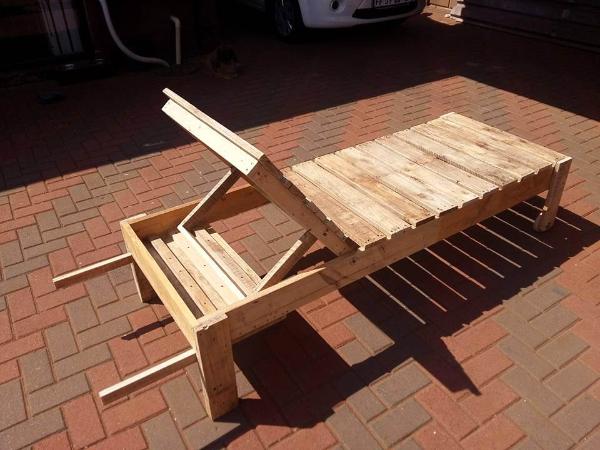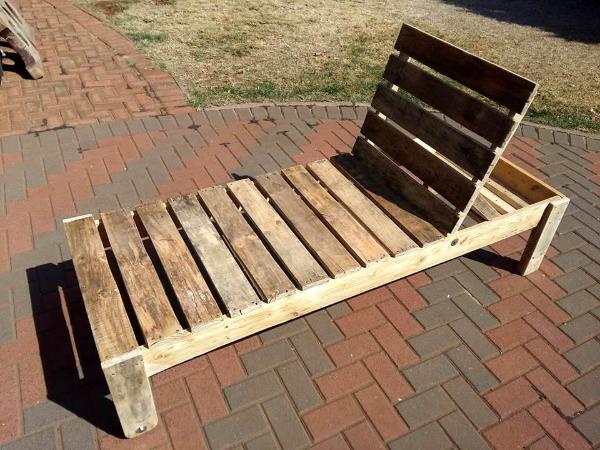 After Finish:
Here is final visual of the lounger, it gains after getting finished by cooper canyon color, it has been stained to be weatherproof here and has just been assembled with recommended hardware so not going to die early for sure! It would be all amazing to enjoy any outdoor, a sunny deck, a poolside, a paved patio and also a green garden!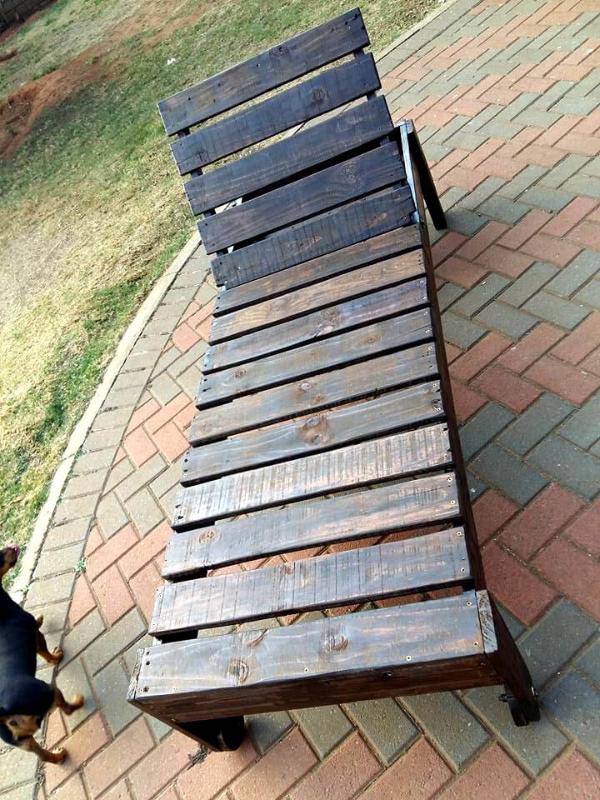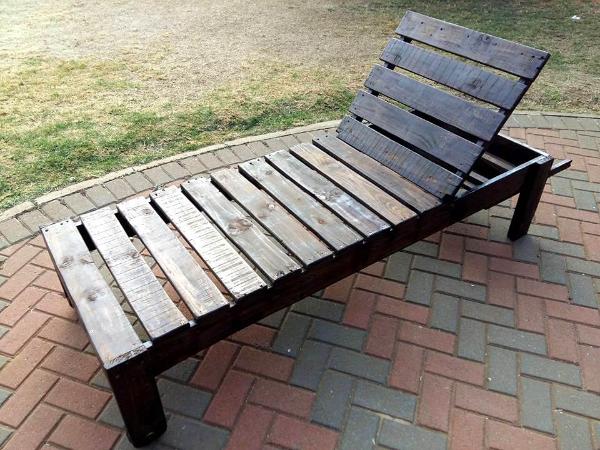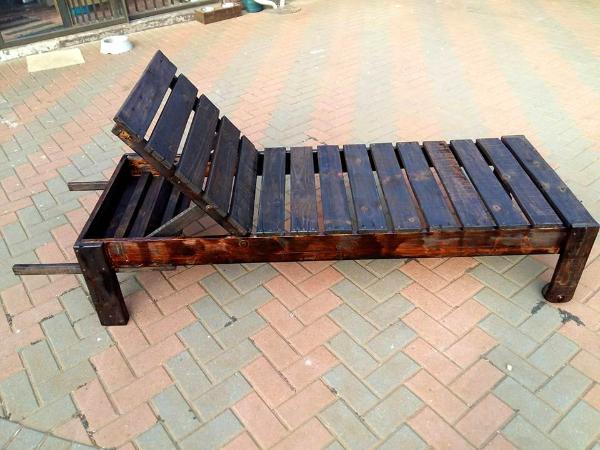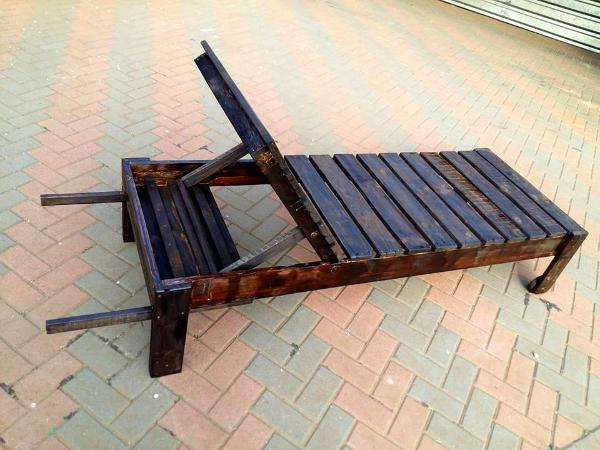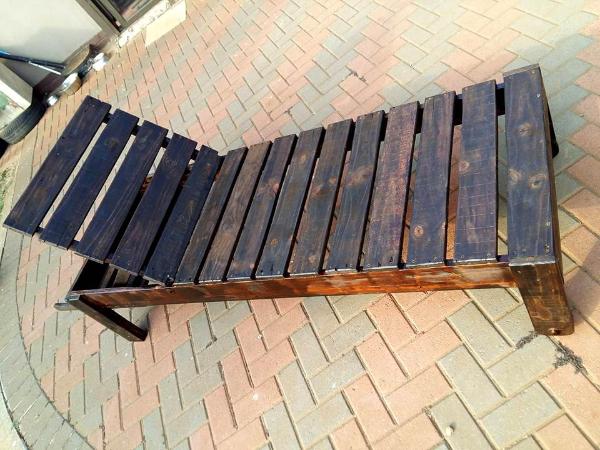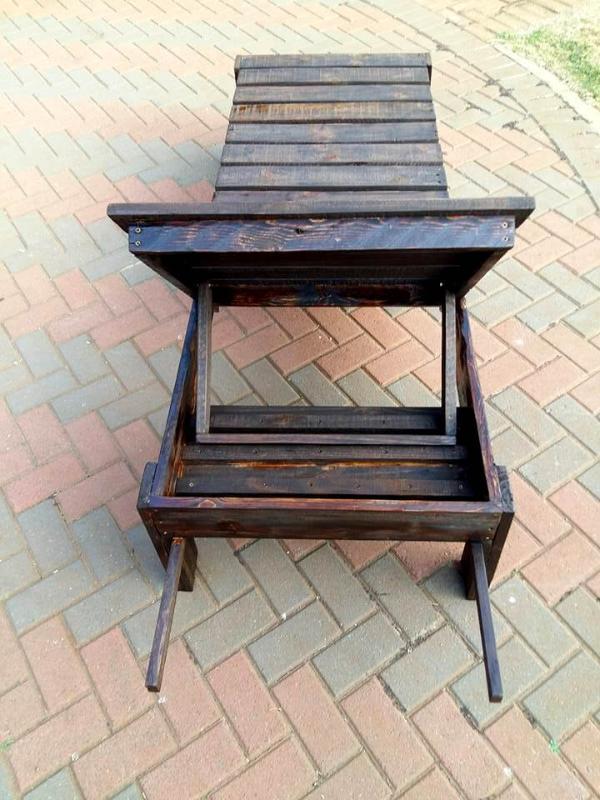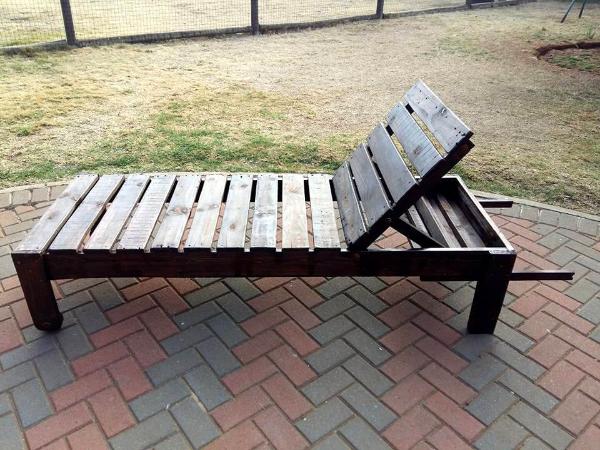 Made by: Recycled wood creations by Mike