The kitchen is often called the heart of the home – a place where culinary creations come to life, families gather, and memories are made. A kitchen remodel is an exciting journey that allows you to transform this essential space into a functional, aesthetically pleasing, and personalized culinary haven. Whether you're looking to upgrade appliances, reconfigure the layout, or completely revamp the design, mastering the art of kitchen remodeling requires careful planning and a clear vision of your ideal space. This guide walks you through the essential steps to help you create the kitchen of your dreams.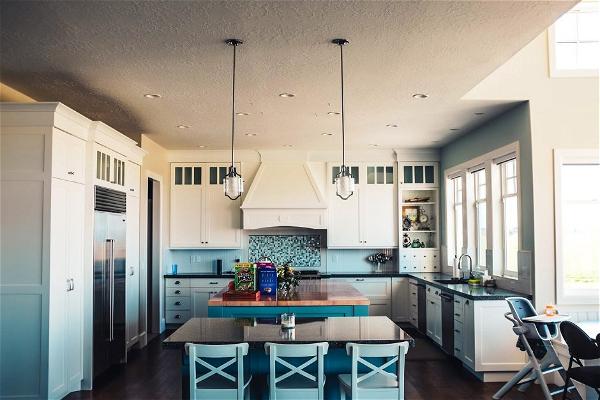 Seek Professional Help
While DIY projects can be rewarding, a kitchen remodel is a complex undertaking that often benefits from professional expertise. Consult a kitchen designer or contractor to ensure your design is feasible, your layout is optimized, and your vision is translated into reality. Experts can also offer valuable insights into cost-effective solutions and trendy design elements. The kitchen renovation professionals behind Reborn Renovations suggest you start by identifying your reasons for remodeling. Are you looking to enhance functionality, update outdated features, increase storage space, or simply give your kitchen a fresh look? Understanding your goals and enlisting the assistance of the experts will help you prioritize your needs and guide your decision-making throughout the remodeling process.
Set a Budget
Determine a budget for your kitchen remodel. Research costs are associated with materials, appliances, labor, and additional expenses. Establishing a budget aligning with your goals and ensuring you can achieve the changes you desire without overspending is essential. Consider setting aside a contingency fund for unexpected expenses during the remodeling process, ensuring you're well-prepared for any surprises that could impact your budget.
Plan the Layout
The layout of your kitchen significantly impacts its functionality. Consider the kitchen work triangle – the relationship between the stove, refrigerator, and sink. Aim for an efficient flow that minimizes unnecessary steps while preparing meals. If your current layout isn't optimal, explore different configurations that make the most of your available space. Also, proper ventilation is essential in the kitchen to remove odors, steam, and grease. Invest in a quality range hood that efficiently removes pollutants and keeps the air fresh. The range hood's design can also contribute to the overall aesthetics of the space, making it both functional and visually appealing.
Choose Appliances Wisely
Appliances are the workhorses of your kitchen, and selecting the right ones is crucial. Opt for energy-efficient appliances that save you money on utility bills and align with sustainable practices. Consider your cooking habits and choose appliances that cater to your needs, whether a gas stove for precise temperature control or a spacious refrigerator to accommodate your family's grocery needs. Additionally, from countertops to cabinets, choosing high-quality materials ensures the longevity and durability of your kitchen. Granite, quartz, and butcher block are popular for countertops, while hardwood and laminate are standard options for cabinetry. Make selections that match your design aesthetic and stand up to the demands of daily use.
Focus on Lighting and Design for Storage
Proper lighting is essential in the kitchen, where various tasks demand adequate illumination. Incorporate a combination of ambient, task, and accent lighting. Pendant lights above the island, under-cabinet lighting for food prep, and recessed lights for overall ambiance contribute to a well-lit and inviting kitchen environment. Ample storage is essential to maintain an organized and clutter-free kitchen. Incorporate clever storage solutions such as pull-out pantry shelves, deep drawers for pots and pans, and built-in spice racks. Utilize vertical space with tall cabinets and consider incorporating a kitchen island with storage underneath.
Upgrade Countertops
Countertops play a dual role in your kitchen – they're both functional work surfaces and design elements. Explore different materials, such as quartz, granite, marble, or concrete, each with unique characteristics and aesthetic appeal. Prioritize durability, as countertops endure daily activities like chopping, cooking, and food prep. Infuse your personality into the design through color schemes, backsplash choices, and decorative accents. Consider a cohesive color palette that compliments your home's overall aesthetic. Backsplash tiles, with their myriad options in materials and patterns, offer an opportunity to add a stylish focal point to your kitchen.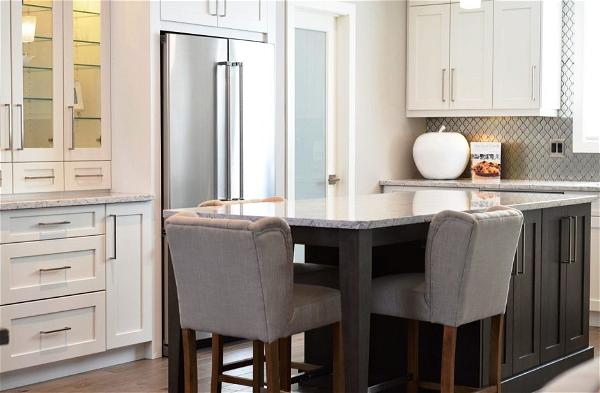 A successful kitchen remodel requires careful planning, thoughtful design decisions, and a focus on aesthetics and functionality. By defining your goals, setting a budget, planning the layout, selecting quality materials, and incorporating personalized design elements, you can come up with a kitchen that meets your needs and enhances your daily living experience. Whether you're looking to transform your kitchen into a modern culinary haven or maintain a classic and timeless vibe, mastering the art of kitchen remodeling allows you to create a space that reflects your personality, elevates your cooking experience, and becomes the heart of your home.