We know that the furniture items  must be functional to the core but they ought to look gorgeous too so that they make a complimentary addition in our home decor. With pallets you can achieve such a master piece for sure like we have made this DIY pallet wood kitchen cabinet unit a perfect blend of beauty and practical applications. This highly functional storage cabinet has been brought into existence using the recycled pallets to form the front section and a door with glass pans at the back as you can see in the following pictures.
To store a bunch of your kitchen accessories, apparatus and gadgets the cabinet unit boasts the top shelf tiers and the base cabinets. And the beauty element has been added by genius paint session making it stained with the colorful hues all around. So feel proud to owe this exceptional piece right now just grab some pallets and your tools to get it started in your home workshop.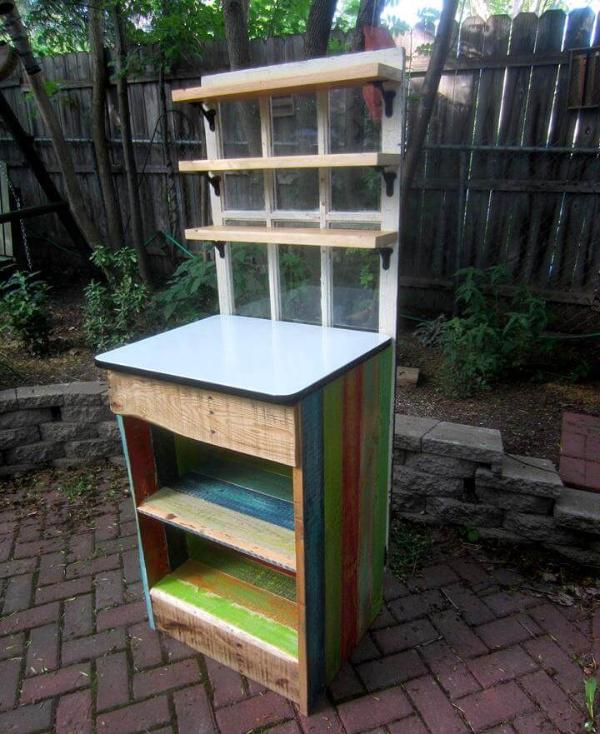 This gorgeous looking kitchen cabinet has many features that would allure you for its emergence possession for your cooking zone like the top shelf section, drawers and base cabinets.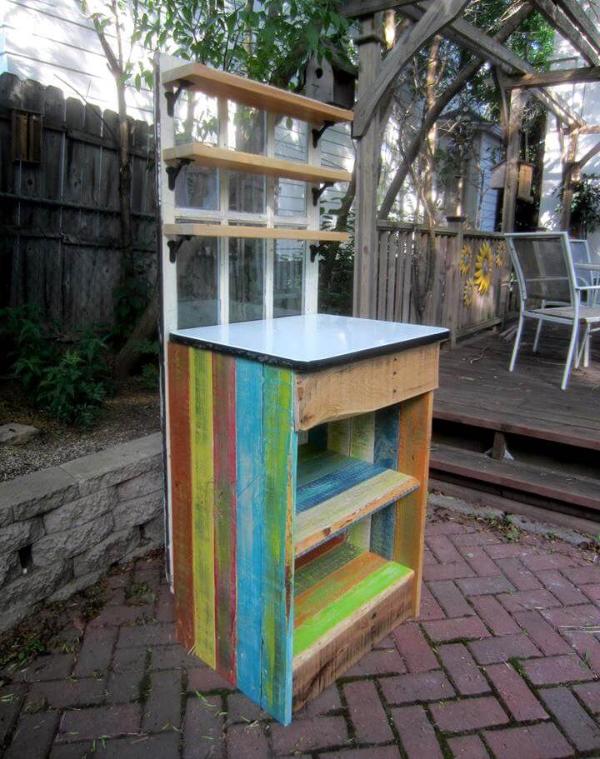 The front part has been made using the pallet slats pieces while the back is a recycled glass door with pans which further have been provided with the shelves at the top using the metal hinged support.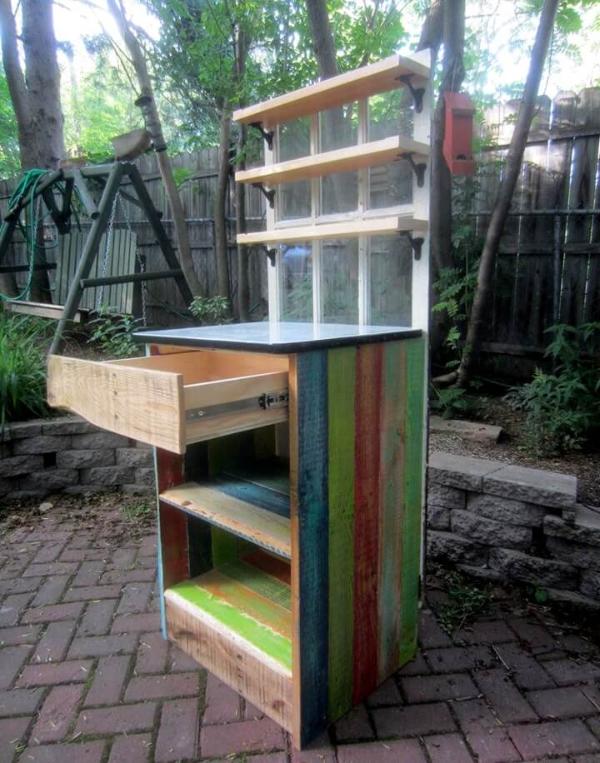 The beauty factore has been added to this rustic looking pallet kitchen cabinet by getting it stained in the multi stain hues like the striking red, blue, green and white making it look really an eyeful piece.
Made by: Wood Crafts by Dave