Doing laundry is always a boring and dreaded task especially when it comes to fold the clothes and house them at their destined spaces. But we the pallet projects is all here to make this boring and tough task a lot more fun and easy. For this you have to take a look at this DIY pallet laundry station, aimed to help you doing laundry in a feasible and more organized way. This cute looking laundry station is actually a pallet made wooden cabinet with two tucked in baskets as drawers to hold your folded clothes in them.
Being small and tiny it would easily fit to your spaces and can be lift up to be moved from one space to another. Pallet slats have been stacked together to form the basic wooden cabinet structure using the nails and wooden glue to get that symmetrical construction pattern. It can be stained in some striking hues and set on wheels for a more upgraded look.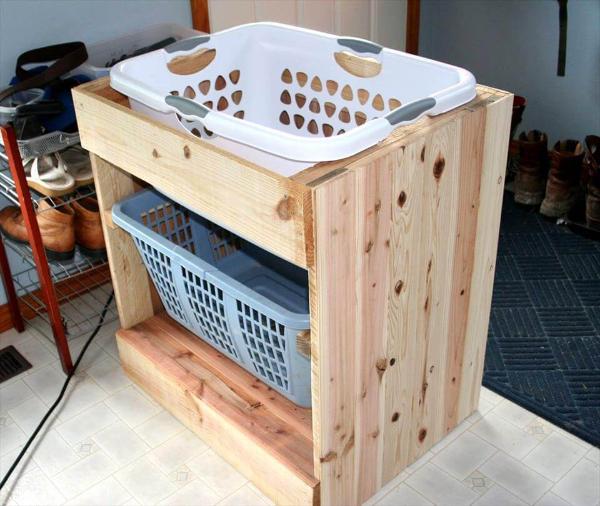 The laundry is one of the important  functions  of the house and that is why we have made this pallet laundry station that can be created in any section of the house to hold the day to day clothes folded nicely in the two tucked in plastic baskets.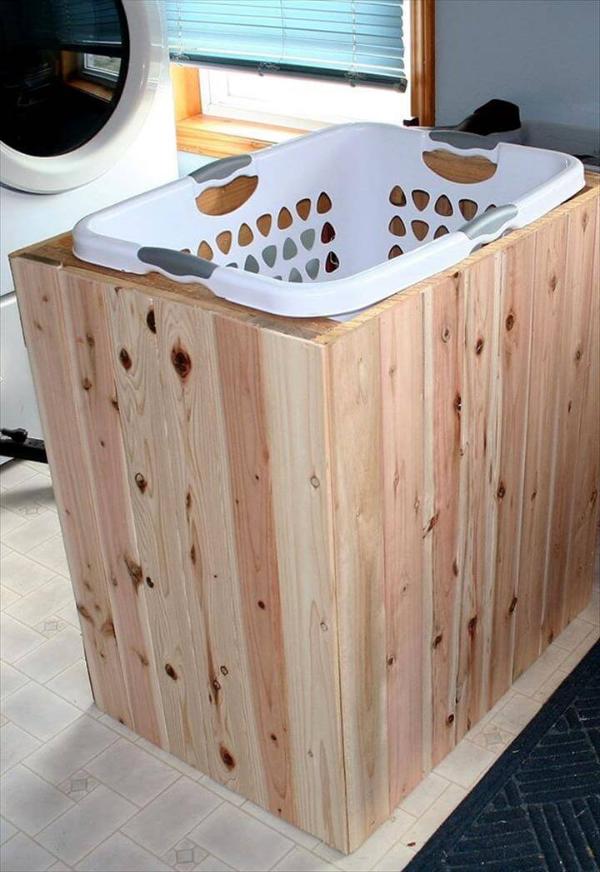 This laundry station has been quite easily made by cutting the custom pallet slat pieces and then stacking them together with the two shelving spots which have slides to let he storage baskets tuck  in them to hold the folded clothes in them.
Made by: Cassy Blankenship