Wardrobes and closets are mostly got to store an entire collection of clothes at one place, sometime additional lockers have been added to them to store also the jewelry items and other personal stuff! Building a custom wardroom to your changing room in home or to buy the manufactured version, can be get too much expensive but there is still a no-cost way to get it, build all types of featured wardrobes using free pallets! This rustic DIY pallet closet or wardrobe also called cupboard is also an extra brilliant pallet creation here is all a perfect gift for a style loving women or for male fashion lovers!
First of all the frame having lot of compartments, has been made out of pallets which has been then been filled with separated pallet wooden lengths for a solid back and also for front, font is having here a double opening door, accentuated with hardware metal handles! Entire outside of this wooden pallet closet has been stained for an alluring rustic black look!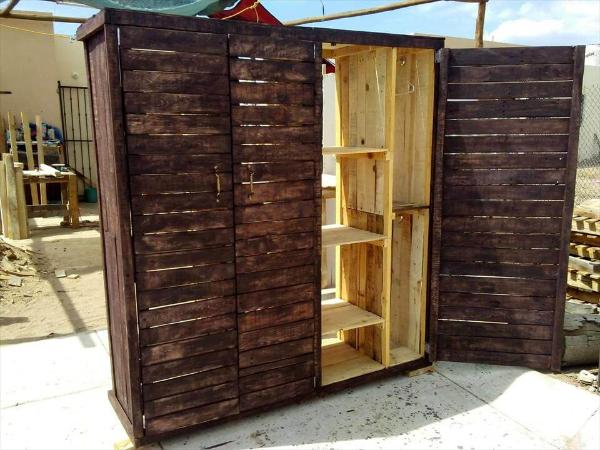 Here is the precious wooden wardrobe built with hands, lot of care has been taken to give it all the features you may wish to see in a manufactured model!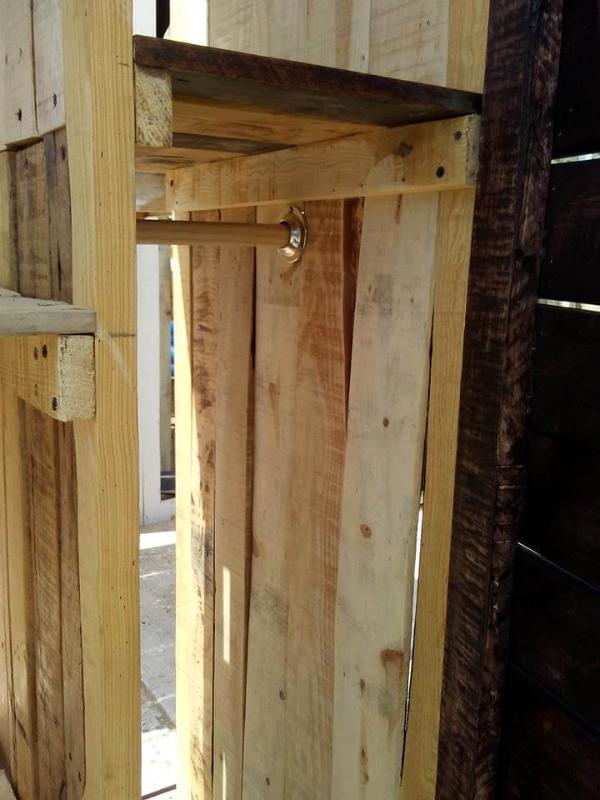 For cloth hanging, there are wooden dowels fixed between the two inside walls of cloth hanging compartment as you can see here!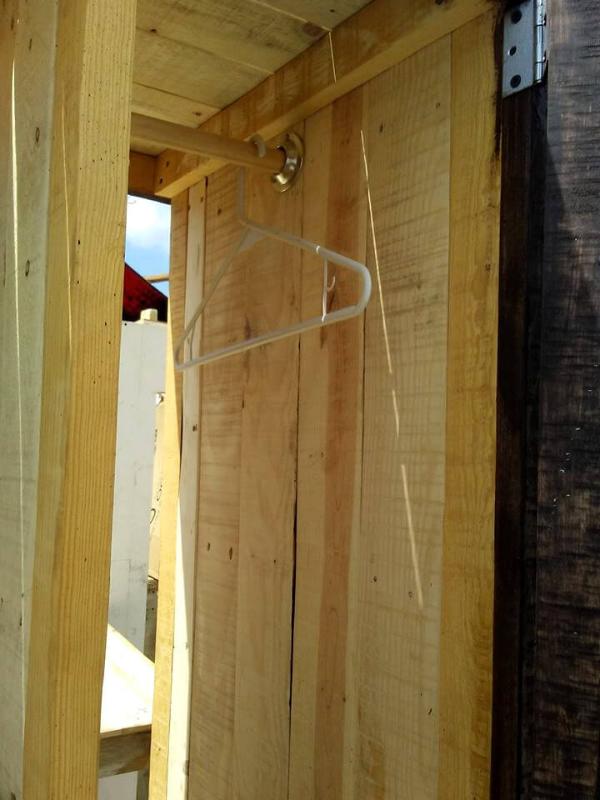 This fixed wooden dowel would beautifully hold the cloth hangers so you can target this wardrobe to organize a whole collection of cloths!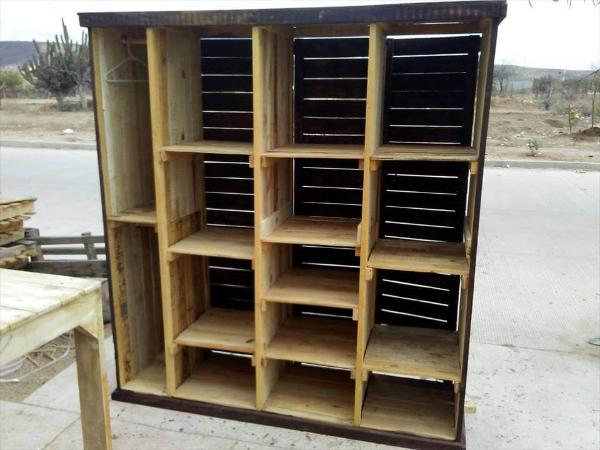 There are several different compartments more built-in side to store all from shoes pairs to jewelry items, these compartments have been created by adding dividers in a built-in column which hangs on two already fixed wooden supports on the side walls!
Finally the sides have been covered using extra wood and front has also been covered with hinged pallet-made doors, so final pallet-made closet is ready to install to your changing room!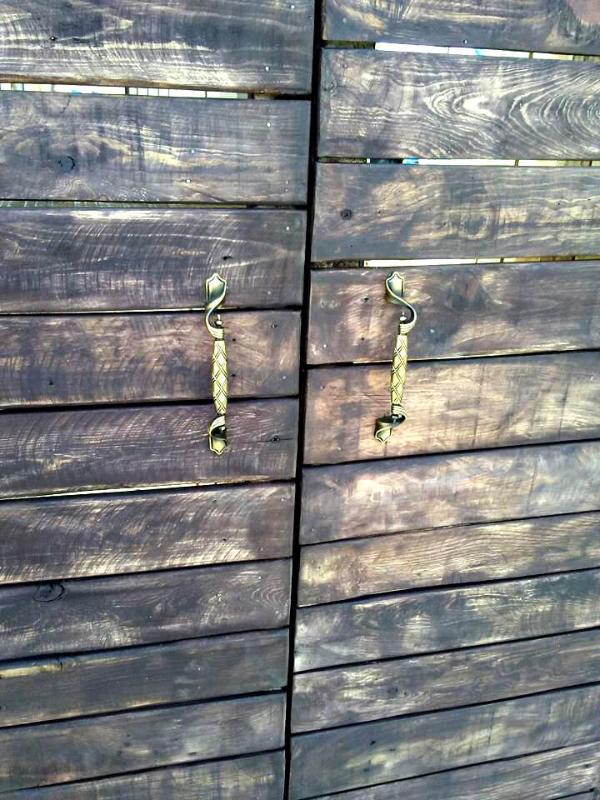 Awesome sparkling metal handles with artistic curves have been fixed over the distressed black doors of wardrobe which gives the enchanting metal touch!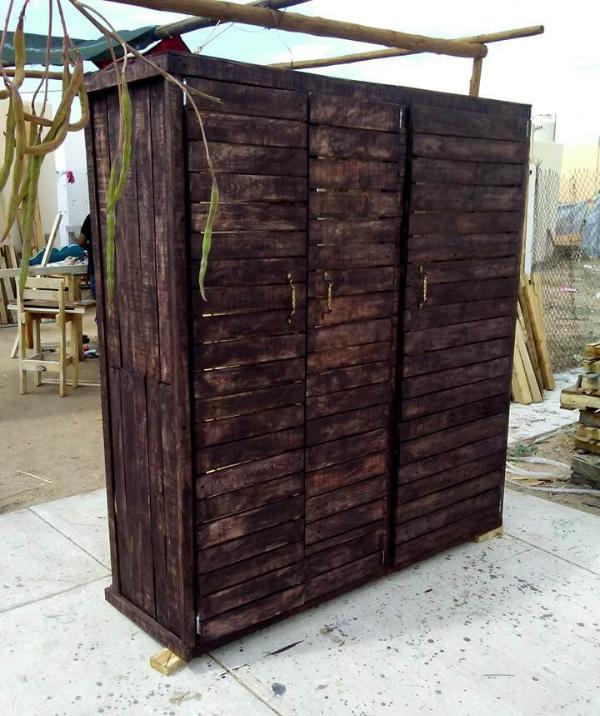 The hardware handles here have been selected in gold metallic shade which makes a stunning contrast to black distressed wooden surfaces!
Made by: Palets & Palets La Paz