Pallets server their primary function in the shipping industry and sometimes when they have to travel far they are heat treated before being packed around the shipping goods so that they become preservative from the insects and other such harms. And if you get those heats treated pallets don't let them go as they can give your some really stylish, sturdy and long lasting furniture items. And one of such pallet made project is with us which is the dire need of every house.
So have a look at this DIY rustic pallet pallet dining set comprising of a dining table, chairs and a bench so all in all an accomplished set for your dining room dwelling. The dining set is really robust in structure and construction and would surely serve you in the long run of your life. The design is simple and would be damn feasible for you to copy and install with the help of pallet slat and plank pieces. The whole set has been finished in the brown which makes it look really a rustic piece in looks and attire.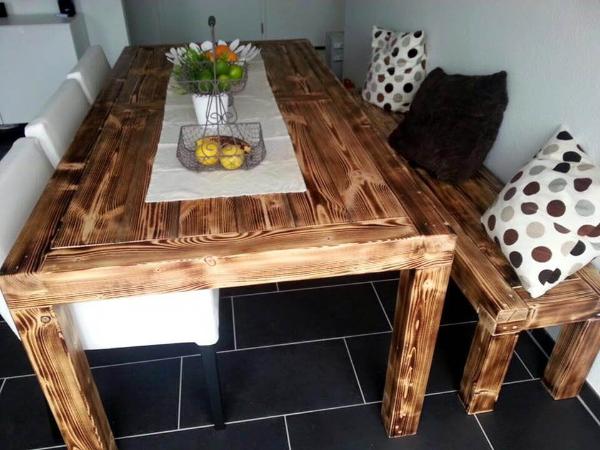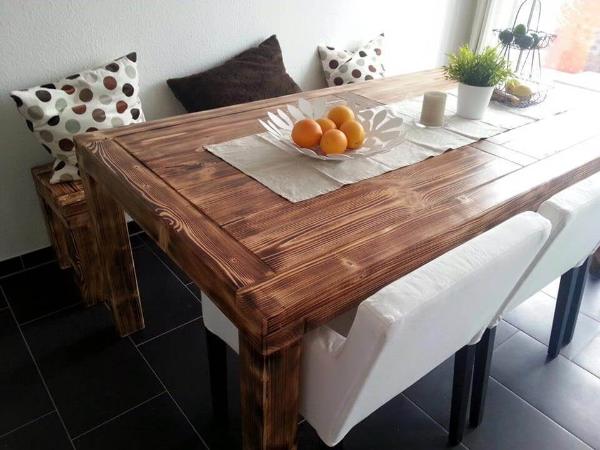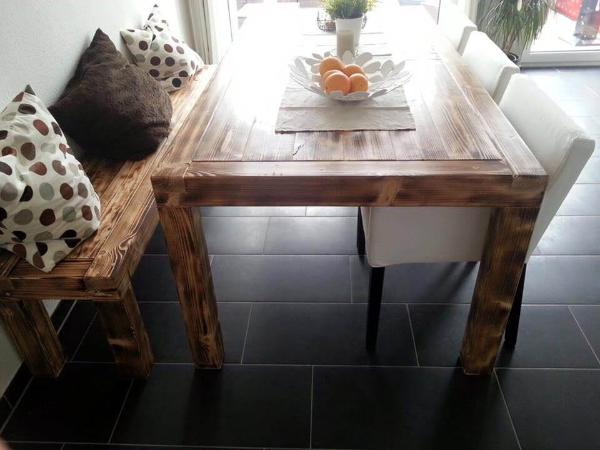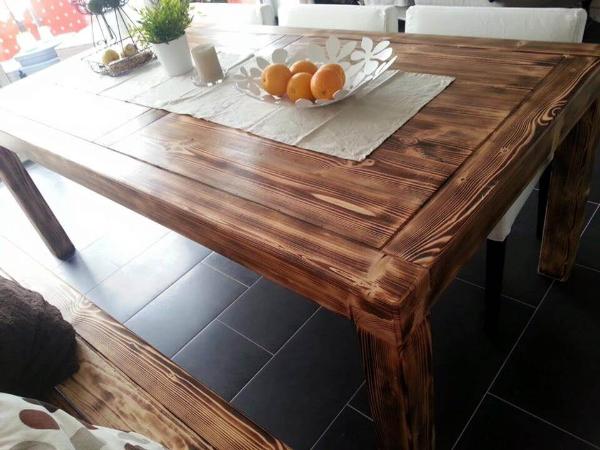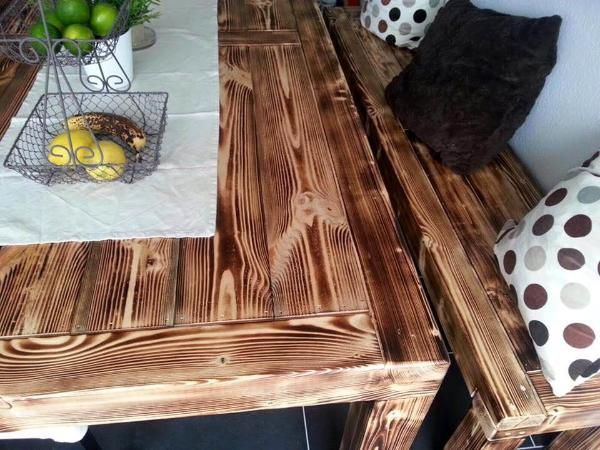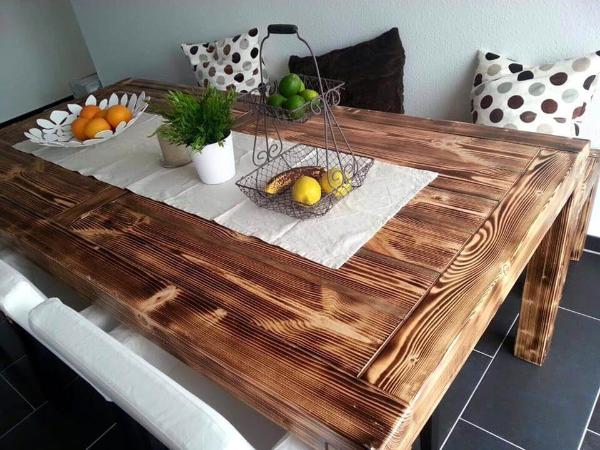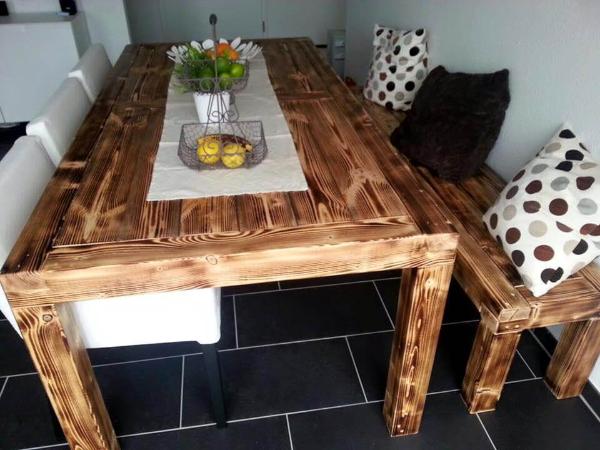 The dining table you would make copying this dining table idea might differ int he color, tone and texture depending upon the types of the pallets you choose from your surrounding as they might be fresh, aged and distressed but we guarantee you that it would end up as a unique and stand out out project.
Made by: Wood Manufactory