If you just love the furniture with lot of textures that always boost the final visual, then we would just like to share with your this DIY pallet dining table with hairpin legs, having an enchanting wooden top, full of textures and metal legs just enhances the both appearance and stability of table! Here slats have been gained from pallets and wooden pallet crates and this fine creation has been done to organize a newly build dining room!
Using old metal rods and scrap, the fine 3 post hairpin legs have been made at home and has been painted in black just for an alluring contrast to wooden tone! Visit the nearby hardware store and just get the right hardware for lasting installation of legs! Here entire random filling of wooden slats have been done for a textured and thicker rectangular wooden slab, obtained as dining table top!
Stain this hand-built stylish pallet table and just seal all its surfaces with a wooden sealant like polyurethane or resins, this way finishing will ensure extra long life of this wooden dining table!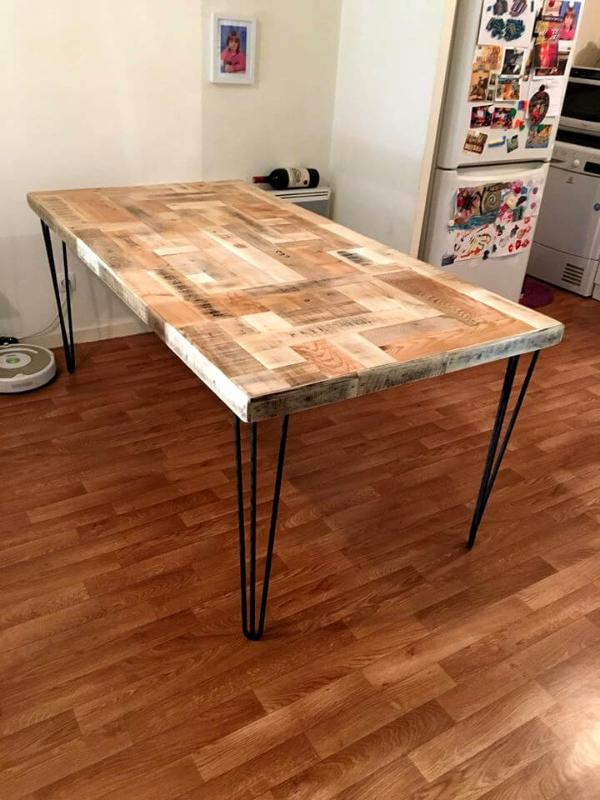 All you need to do first here is to take the apple crate or pallets into pieces, required to build the textured top of this dining table!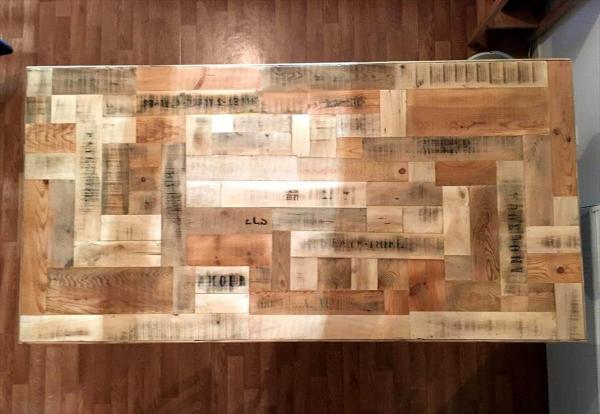 Just go with your own style and keep on filling the pallet slats until you get the thicker wooden slab with your favorite texture!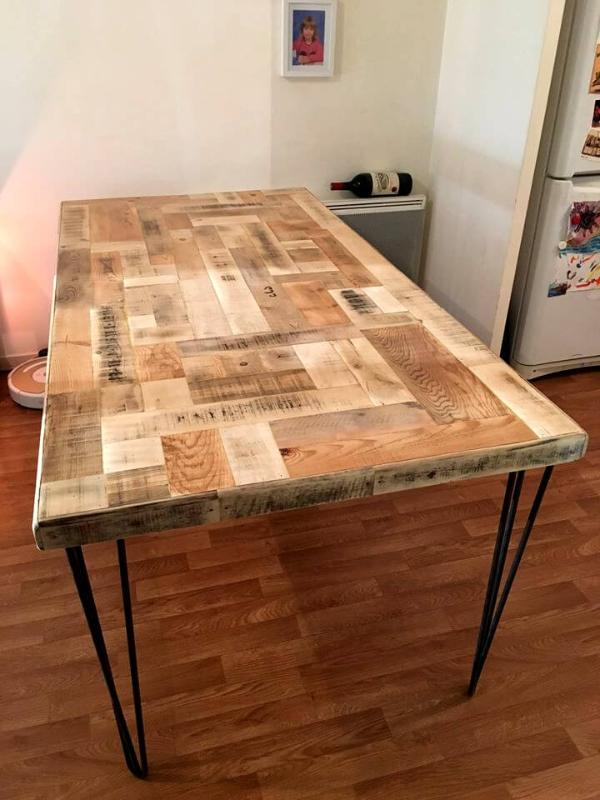 Change the alignments of pallet slats if you need to gain a different texture, try the square in square, diamond burst, herringbone style and amazing diagonal stripe pattern!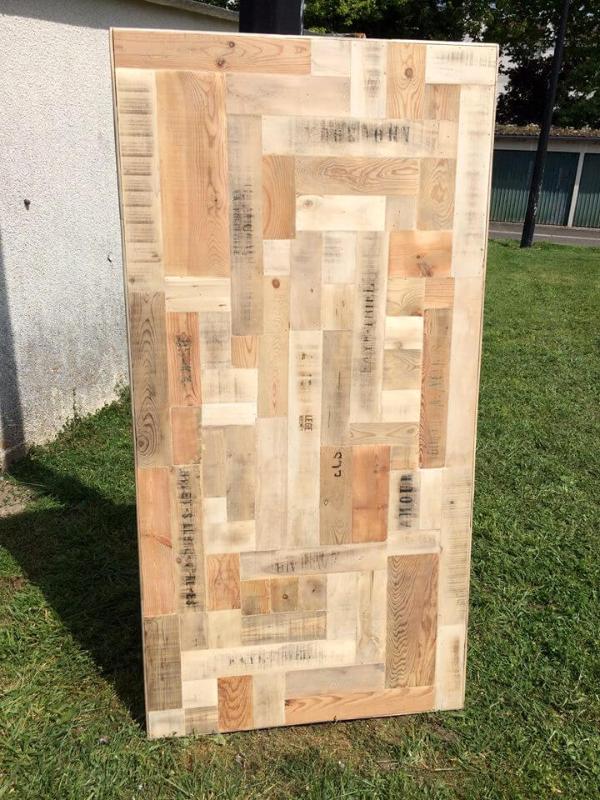 Here all the wooden pieces have been packed in random alignments and also having random sizes, here distinction comes from different wooden tones!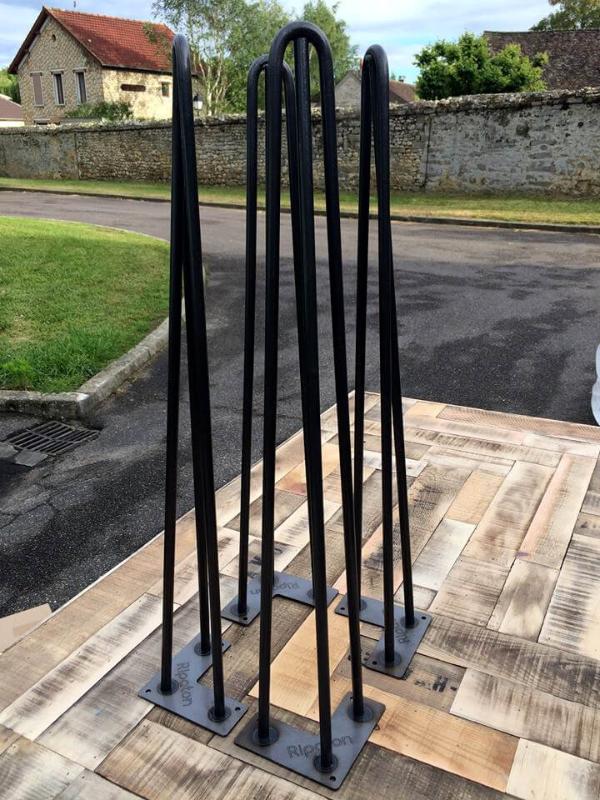 Reclaim the old metal rods of home to install the better hairpin style legs for this wooden dining table top, here 3 post hairpin legs have been fabricated!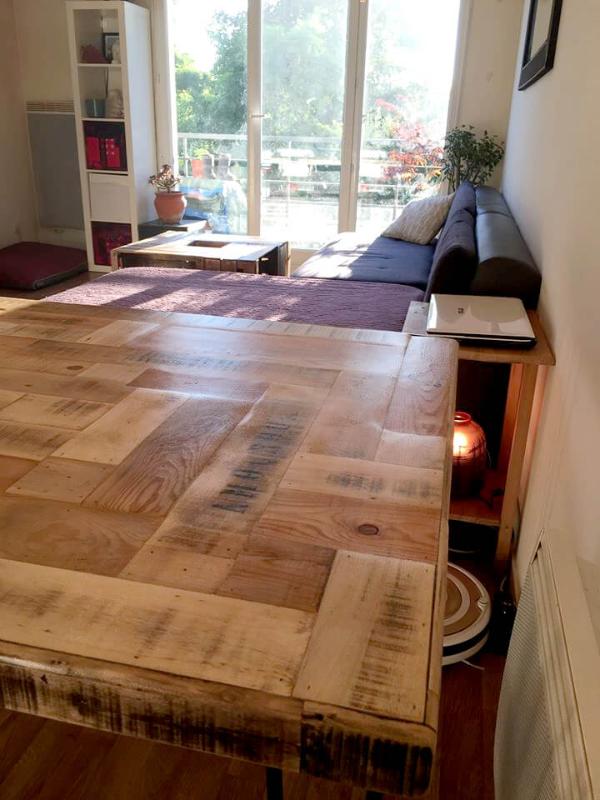 Rub the wooden surfaces after doing a throughout sanding work using medium grit, this will remove the uneven edges and splinters as well and it will make you left with only super soft and brighter wooden surfaces!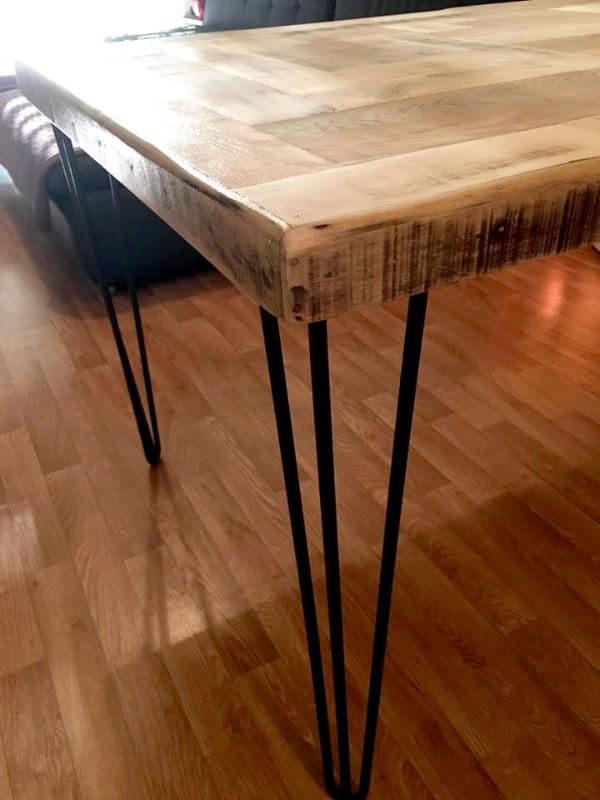 3 Post metal hairpin legs, bring a style to entire dining table and make it look manufactured or industrial also! Here the legs have been painted in black but you can also make them galvanized!
Made by: DAVIDesign Créations L'Art de la Récup