Pallets are just fun to be used at home with your own hands and tools as you can make whatever you want out of them and thus having a chance to realize all your pallet furniture and decor dreams for your home sweet home. no doubt that the rectangular and the square shapes of the dining tables are really popular and in fashion these days but still there are some people who are in love with the old and antique things and this adore the round shape of the dining tables.
And using pallets they can really achieve such a dining table they longed for getting inspiration and guidance from this DIY round top pallet dining table. This gorgeous and fun looking table has been installed for the outdoor spaces so that you can enjoy the weekend dinners in the fresh and natural ambiance of your garden or patio. The pallet slats have been stacked and then trimmed round for the top and four sturdy slats have formed the legs. The gorgeous mahogany shade gives it a nice rustic finish with a layer of weather resistant to make it last longer.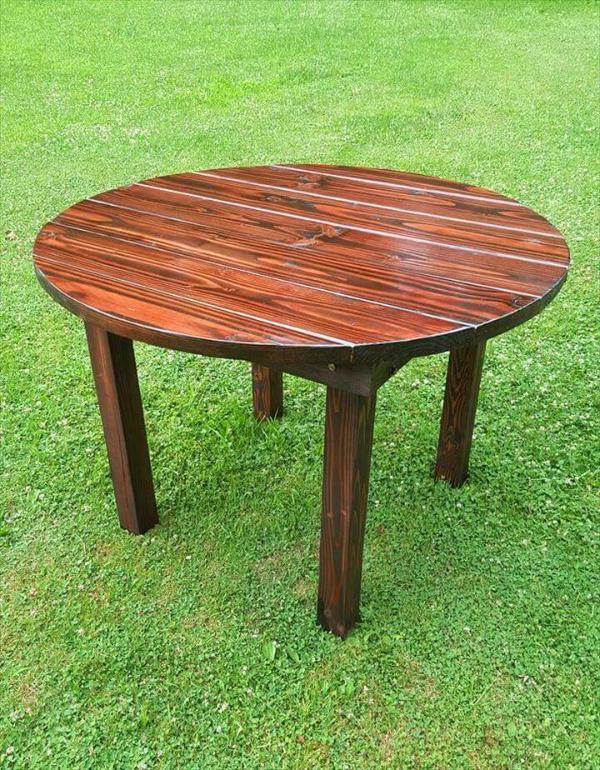 The round tables are still very popular among some people and in the furniture industry too and this one has been created from the pallets to let a family dine in the fresh ambiance of the garden space.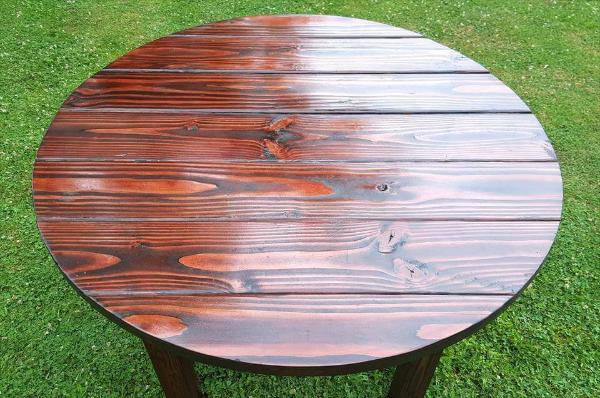 The pallet slats have been stacked together and then trimmed down into the circular shape using a fast saw. The round shape of the table is difficult to achieve but with careful trimming you can do it very well.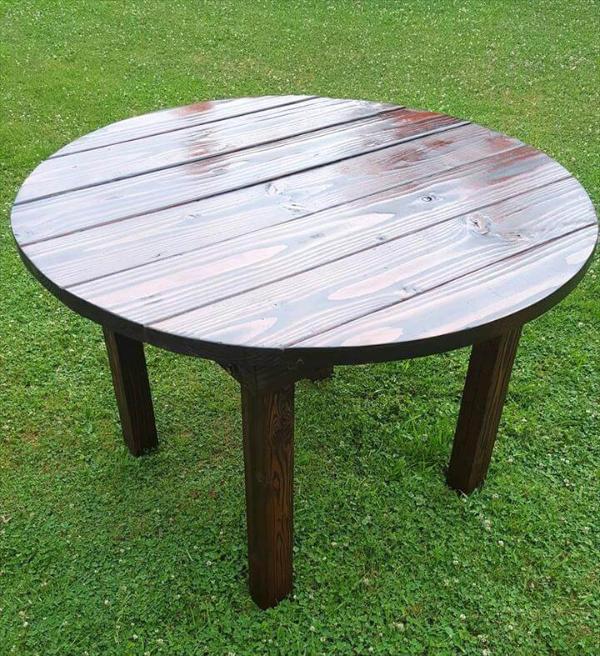 To make the dining table stand on the sturdy and balanced leggy support the round top has been made to stand on the four legs which are the thick and strong pallet cut slats or plank pieces.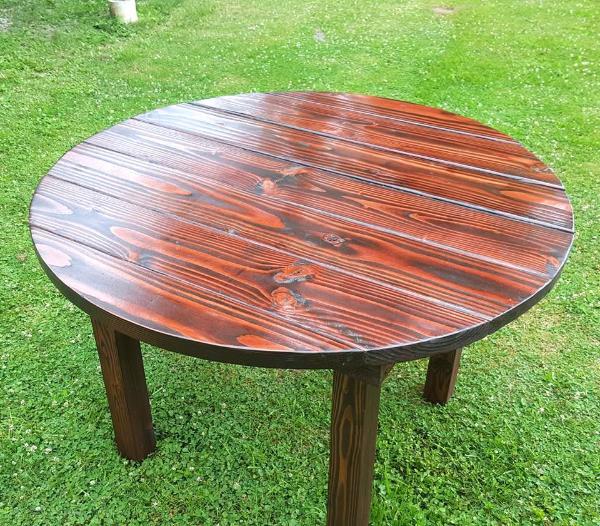 Lastly the table has been sanded well and stained int he mahogany shade which really makes it look enriched in the rustic and natural woody color, warmth and texture and the coating of a weather protector makes it long stay in your garden.
Made by: Pallet Carpentry