Pallets are not only benefiting the humans only they are proving to be highly dog friendly as you can easily make a dog bed, dog house, bowl stand etc for him so that he can also enjoy a better life style. And here on the 101 pallets you would get all pallet ideas and guidance if you intend to build something for your lovely pet using the pallets. So have a look at this DIY cute pallet dog bed here made for small and adorable pet at your home so that from now he can enjoy a sound sleep instead of sleeping in the corners of the house.
The beds for the pets are damn easy and feasible to build from the pallets as they are mostly in the crate like structure which is quite a simple thing to yield from the pallet slat stacking and plank yoking method. Just keep in mind the height, weight and size of your dog while installing bed for him so that you end up with an apt item.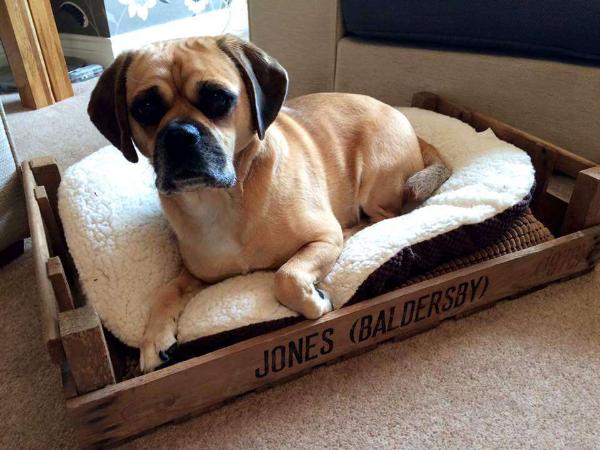 Make your lovely pet dog feel more comfortable and relaxed by building this pallet dog bed for him, in which he can relax, rest and sleep whenever he is feeling tired and drowsy.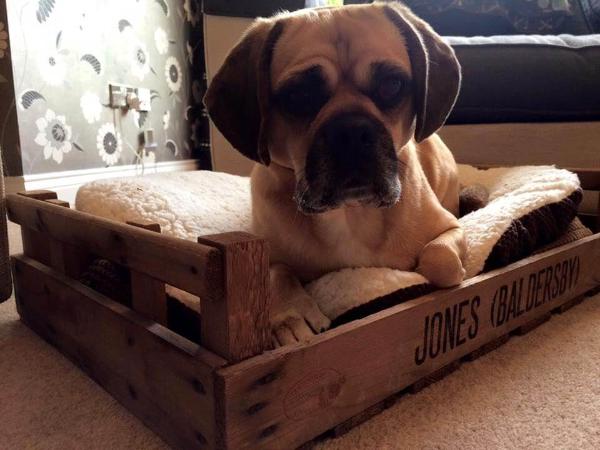 The dog beds are one of the easieset and feasible pallet structures that can be targeted from the pallets as you would only need to have pallet slats and planks being yoked together with nails forming a rectangualr shaped bed.
Made by: Pallet Art UK