Every person has his own choice in every field of the life and so in the furniture filed too. When it comes to furnish the outdoors some one like to go for the arms chairs foe being super comfortable and others yearn for the stylish and luxurious sofas. And luckily both of these furniture genres can be created easily and simply from the pallets so that you get the right and desired thing for your spaces. And surprisingly we have with us this DIY wood pallet outdoor chair and sofa so that every one of you can make a happy choice.
There is something special about both of the items which make the both look gorgeous, stylish and off course functional too. The unique factor of the chairs is that they share the middle arm which can be used to hold coffee mugs while sitting together. The pallet sofa comes with a high raise back and arms to let you in a bossy style comforting your tired back fully. The chairs are rustic and unfinished while the sofa looks stunning in the blue painted look.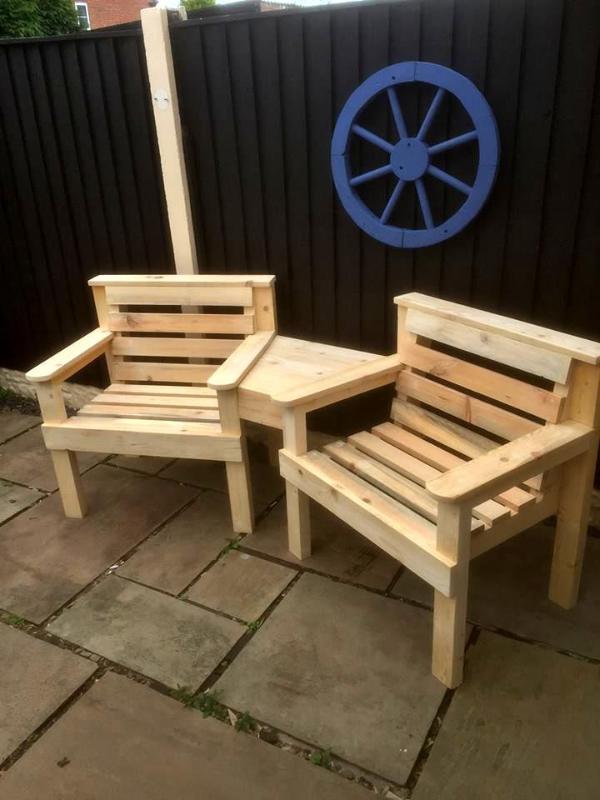 The pallet chairs in the picture have been made using the pallet slat and plank pieces with joined middle arm thus would suit to a couple to spend some time together.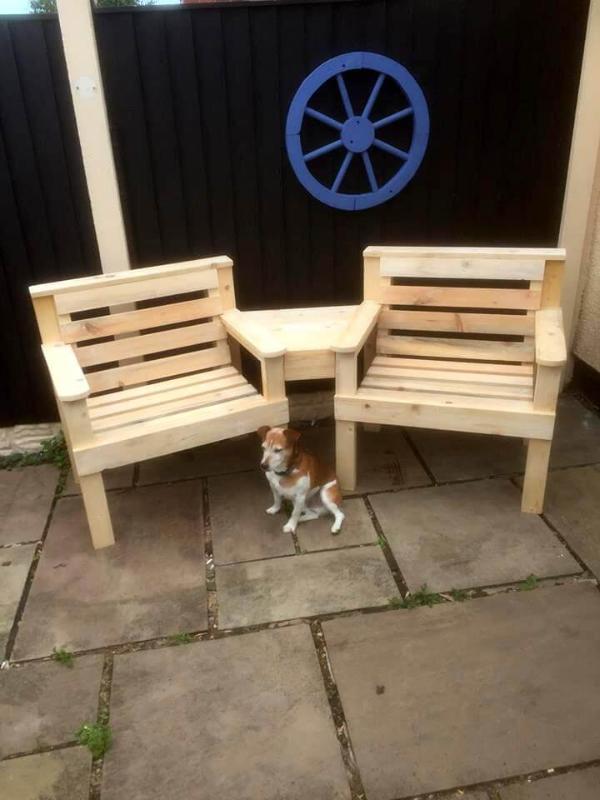 The double chair comes with a contemporary design having a back, arm and the middle arms have been joined together using some pallet scraps and can be used to hold a book coffee cups.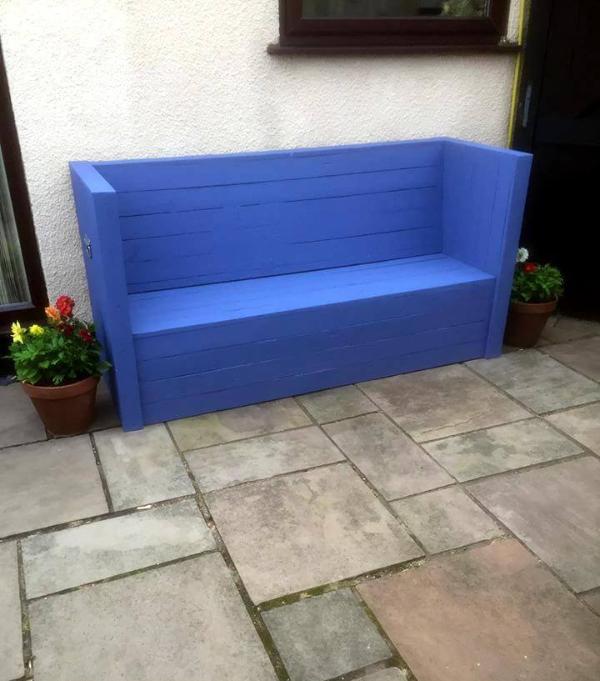 Not only the chairs the sofa like this one can also be created using the long and thick pallet slats for your outdoors so that you enjoy a more advanced space with gorgeous furniture.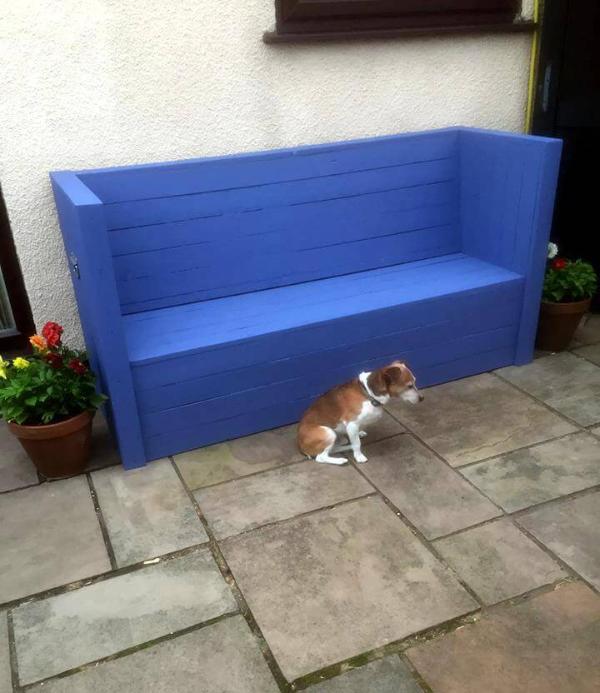 The pallet furniture boasts a very modern and stylish design with a high raised back and arms as well as the birth seat and the blue stain works more charms to make it look truly an adorable piece.
Made by: Liverpool pallet projects