Sometimes the solutions of your problems the cure to your anxieties lies within you all you need to do is just spend some time with yourself and find it from your heart, mind or soul. And for such a meditated period of time you need to have relaxed and peaceful ambiance like the pleasing mornings or quite evenings in your garden or patio space. A comfort seat is also to must have for the purpose so we have brought to you this DIY pallet outdoor bench seat made from the pallet slats and plank pieces with quite a feasible structure of a long and seat and small legs being screwed together.
The bench offers a great large space to let you sit with your legs down, in tailor seating style or even you can lay on it. So whenever you feel your self suppressed or worried you can sit on this bench among the natural and mediating outdoor ambiance heave some sighs of relief. Getting it stained in the brown color has made it look really complimentary for the natural outdoor decor.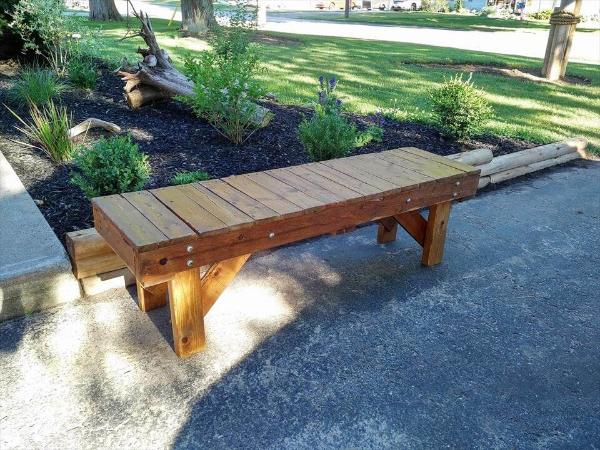 The benches are the oldest furniture items used for the furnishing of a garden or patio space and this one is made from the pallets so that you can get one for your outdoors at cost free rates.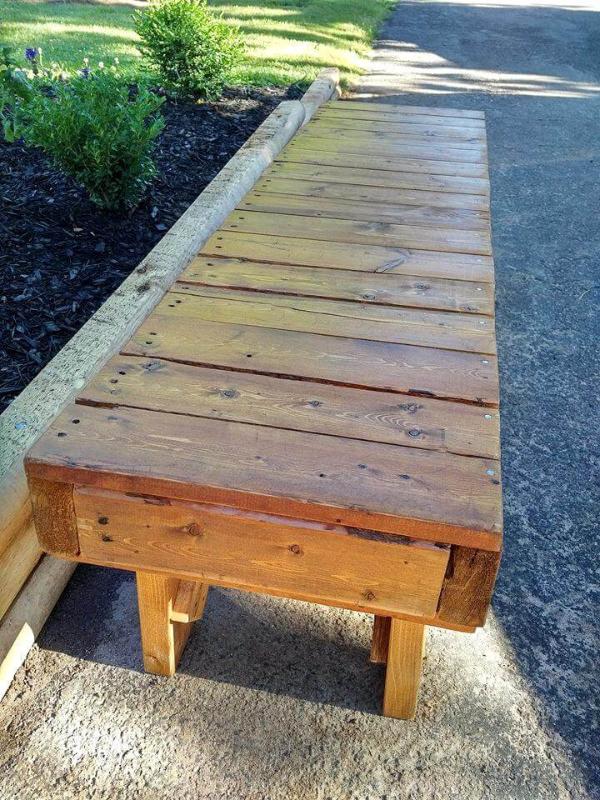 The bench boasts a an arm free and back free design and thus would make you sit freely on it and to install the top of the bench seat small size pallet slats have been tightly stacked to each other.

To make the bench seat sturdy and strong in the structure and construction screws have been used as the hardware so that we get a finely build bench seat for the outdoors.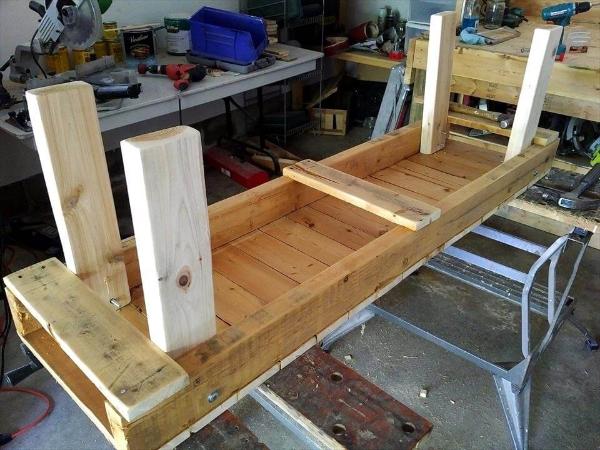 The thick in fiber but small pallet planks have been screwed at the four ends of the bench seat to act the leggy support system of the bench and to give it a low height as well.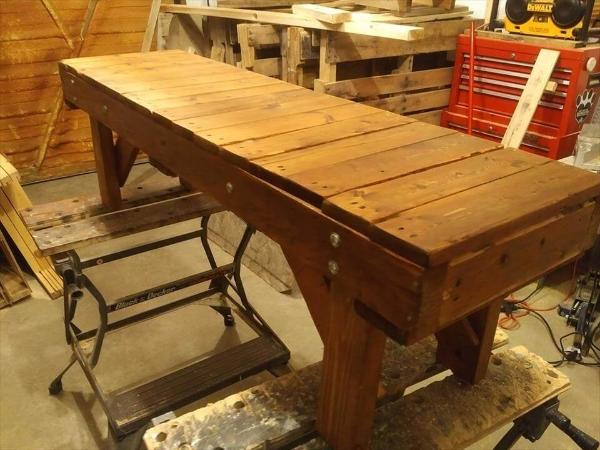 Lastly the bench seat has been sanded well and then stained in the light brown shade with a layer of weather resistant which makes it look actually a traditional piece.
Made by: Pallets Jacked – Communities Refurbished