Kids just love the toys and we'll show you here that how you can build some special toys for kids out of pallets, if your kids takes great pleasure in playing at outdoor then this DIY wood pallet wagon for kids would really be fun-raising gift for them, built like a big wooden tray and then wheels have been added to bottom side! Building 4 round wheels of same size using pallet wood, may be a tough task but it would be all easy if you take help of latest wooden apparatus and tools!
The front wooden extension, can move freely up and down, this front wooden support would be total help if you want to drag this wagon by yourself, through a vehicle or also by an animal! Your kids can hire this wagon to transport their items anywhere at your outdoor and there may be too much more fun purposes of it! For a custom look, you can also paint this wooden wagon and can even mount custom symbols or accents over it for a personal visual of it!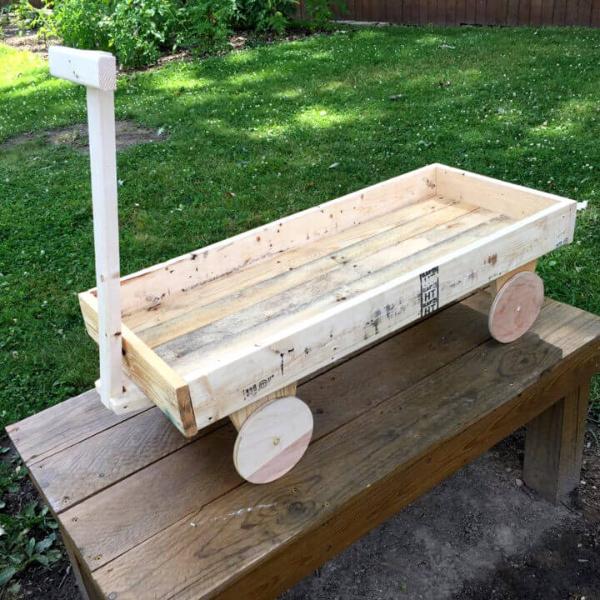 Perfect wagon has been crafted for small little kids, comes with 4 pallet-made wheels also! There is a folding wooden extension installed to front that will help while pulling this wagon to either direction!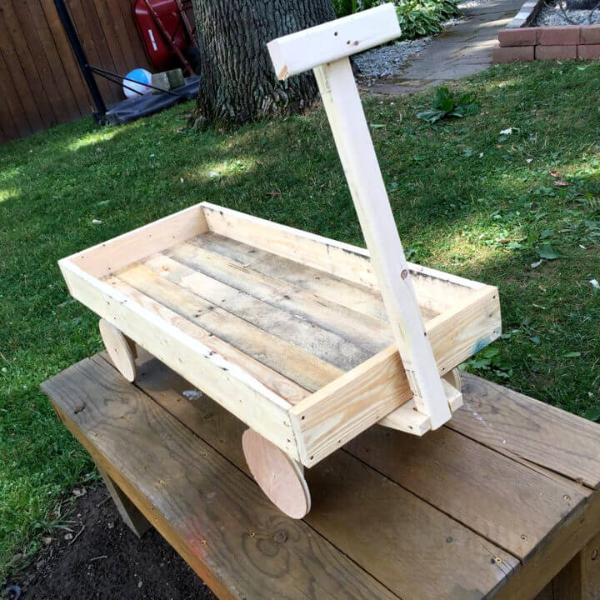 Will also help you kids to transport toys and other items of interest while playing in garden! A fantastic kids fun pallet projects built with hands and composed of pallet wood!
Made by: Terry Jones