Outdoor benches allow a number of people to sit together so they can enjoy the specific outdoor area while sharing the dialogues! If you are also need some benches at your outdoor then you can build your own special ones at home using retired pallets which are mostly available for free! You can checkout this extra brilliant DIY outdoor pallet bench garden, would be equally suitable for garden sitting, has been composed of pallets taken into pieces first! Especially the single pallet slats have been targeted for building each part of this wooden bench in a fine way!
Build an L-shape first, using custom pallet sizes or separated apart lengths of pallets, this L-shape then can be raised on custom wooden legs for a complete bench design as shown! You can build the final wooden bench with or without the armrests and here armrest positions have been installed using straight single planks of pallets resized accordingly! Finish this bench for weather protection and you can prefer the wood oil, chalk paint and custom stain coats to do so!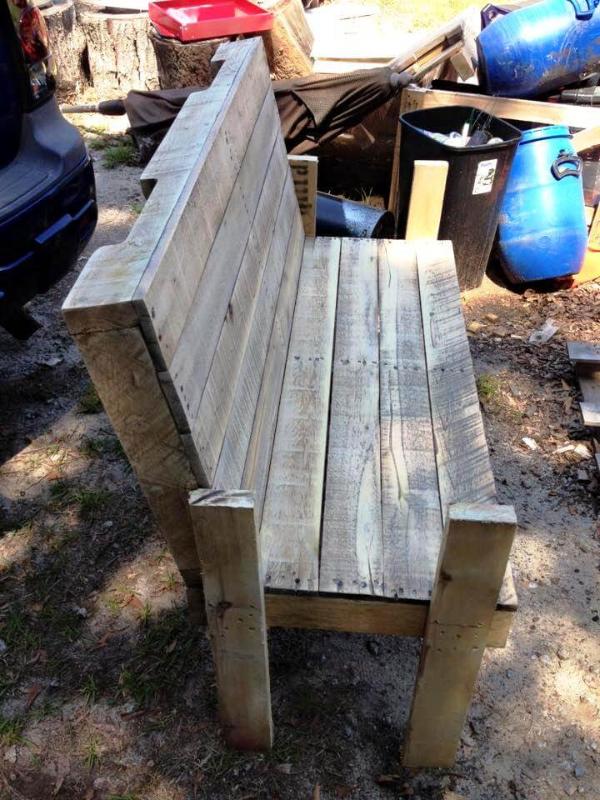 Install 2 cut down or trimmed down sizes of pallets for an L-shape, will give the backrest and berth for the bench design!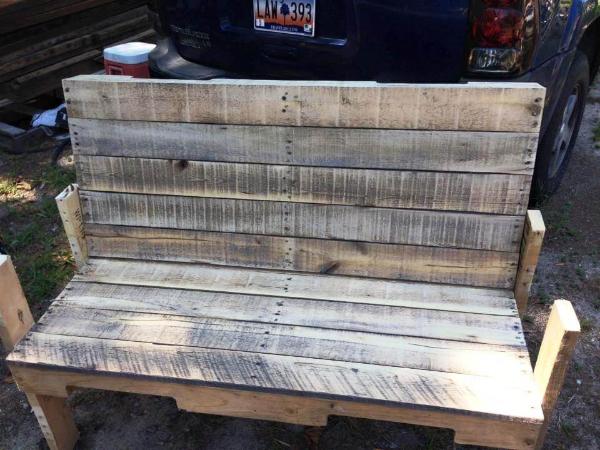 Now install legs that will elevate this L-shape frame on a cozy height level you will decide! Select the longer slats for legs so their upward edges can also hold the armrests!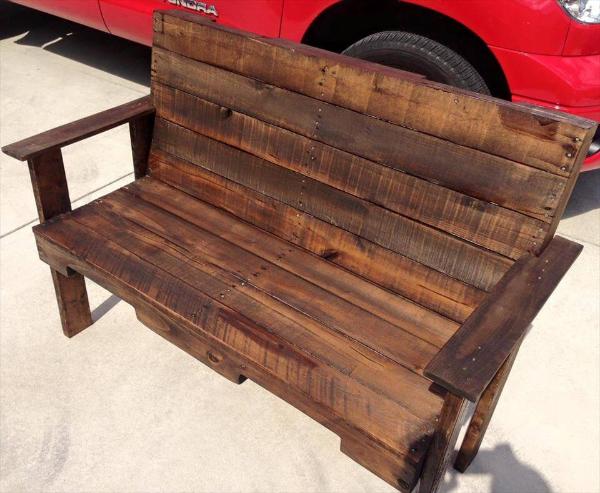 Install the armrests and just finish the bench for weather protection, here wooden oil finish has been given to this robust wooden bench!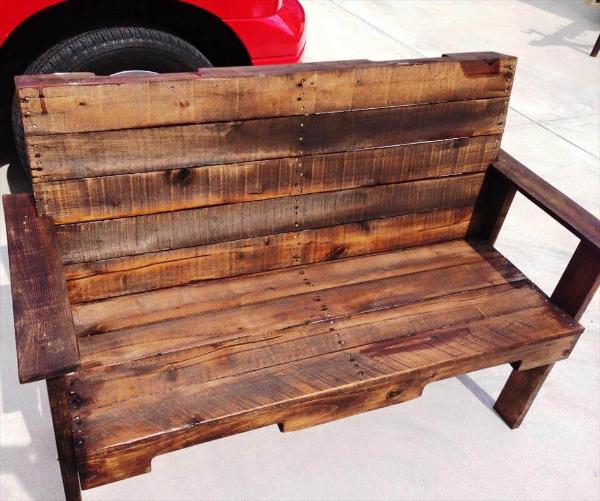 One can also prefer the varnish coats, stain coats and paint coats for a custom look and also for weather proofing!
Made by: Custom Pallet Furniture by Tony