Summers are easier to spend a lot of time at your favorite outdoor space! To sit under shady trees, in open natural environment and also across a poolside, is something that everyone wants to do in summers with a group of friends and family members! So need some custom outdoor furnishings for a better and comfortable stay at your outdoor?
This can all be done for free and this DIY pallet outdoor furniture set is here to attract you in this case! This is a free but super stable sofa set handmade with pallets, it comes with two large wooden seats or benches and a mini coffee table which can be put anywhere at your outdoor to create a gossip-friendly environment!
However, you can also grab this sitting set for this upcoming winter when you will be needed to catch some hot sun-rays by sitting at a sunny outdoor area! Using leftover pallet scrap, a unique corner table or pallet side table has also been designed that is having a beverage bottle holder at its top!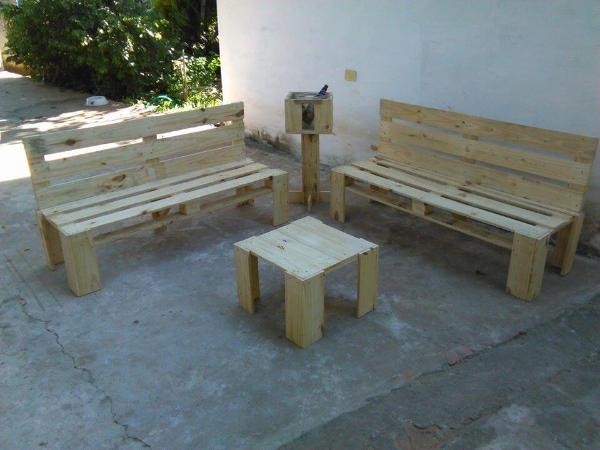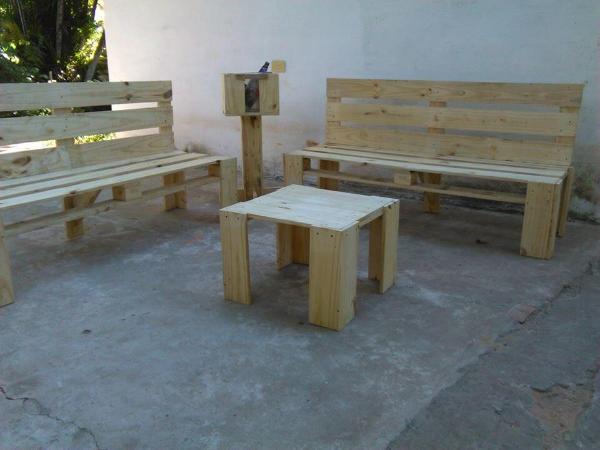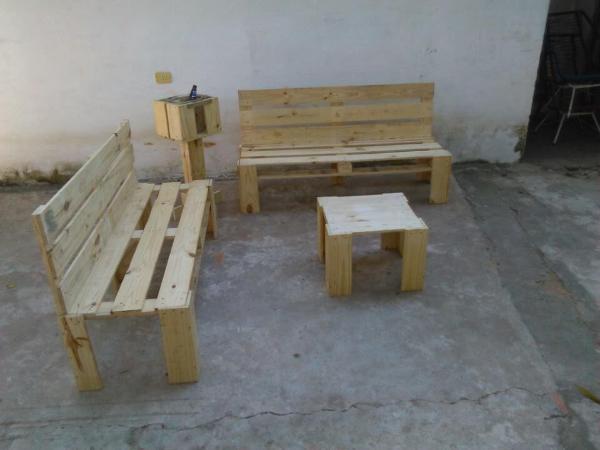 Made by: Muebles De Palet