We would like you to draw your attention toward latest pallet hacks, are sure to enhance your creativity! If you are willing to build fascinating wooden furniture out of pallets then these DIY pallet furniture ideas will teach you all that how to do it smartly! Whether you are brainstorming to fulfill the table furniture requirements of home or need some fabulous sitting and party furniture sets for your outdoor, the given ideas are just great low-cost inspirations for it! At the top of the list, there is an art style wooden console, set has a decorative console by loading custom decors to its different levels!
We'll recommend you to install the trestles first using pallet wood lengths which are key part here for the entire construction! The shelving level can be installed by putting directly the longer wooden lengths over the trestle supports! 2ndly, there is a dining table having a construction familiar to all and there is a custom-built outdoor party set, a bench and a decorative unit to hold your attention, have also been achieved with pallets!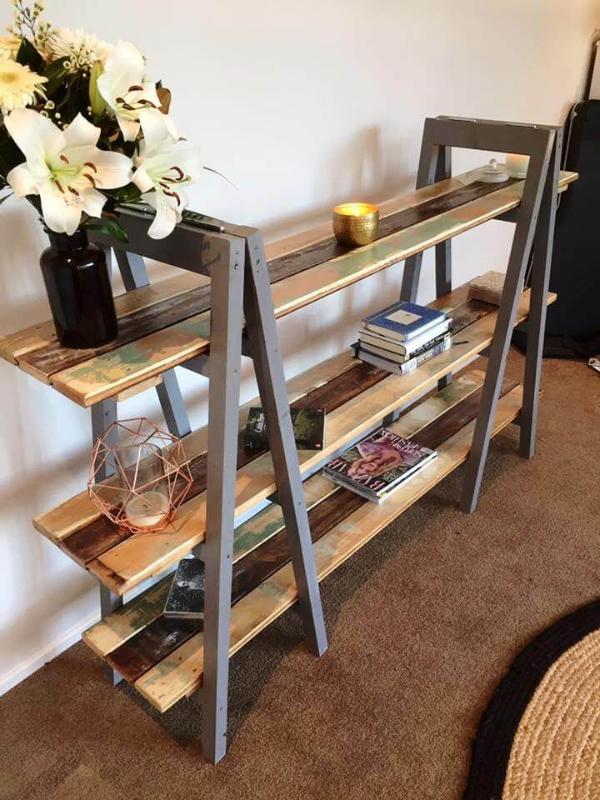 Build first the trestles and then you can insert the pallet slats simply as shelving levels, will give you a spectacular console table!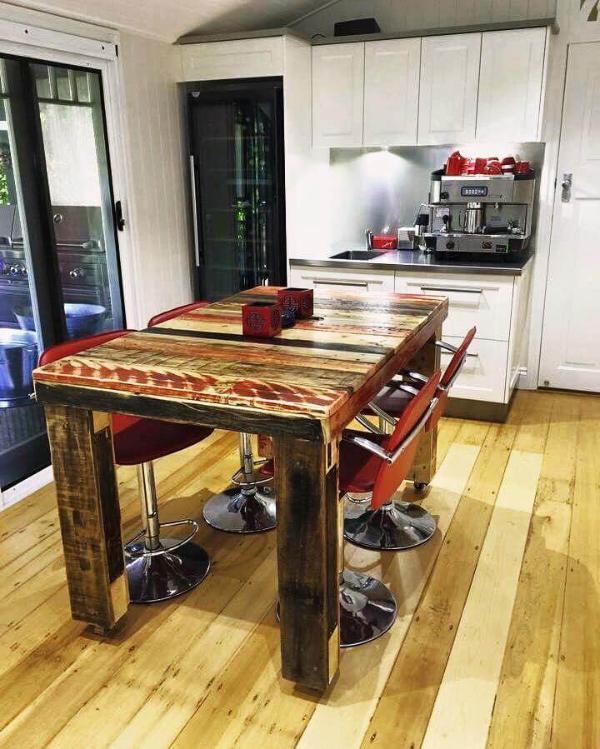 Re-install pallets for amazing dining tables, here is a sturdy one raised on wheels and is as stylish as you want!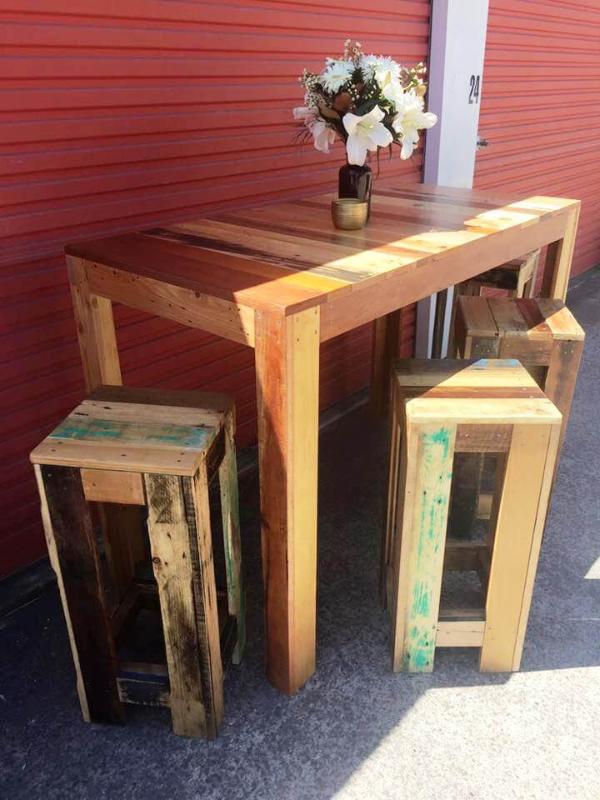 Here a custom party set built out of pallets, a robust wooden table and 4 matching stools are the total assets of this pallet-made party furniture set!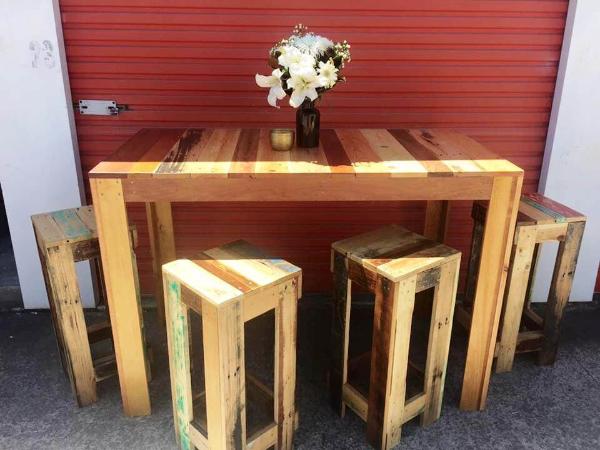 Would be all mind-blowing to enjoy drinks in pure natural environments, can also be used as bar furniture in your bar shop!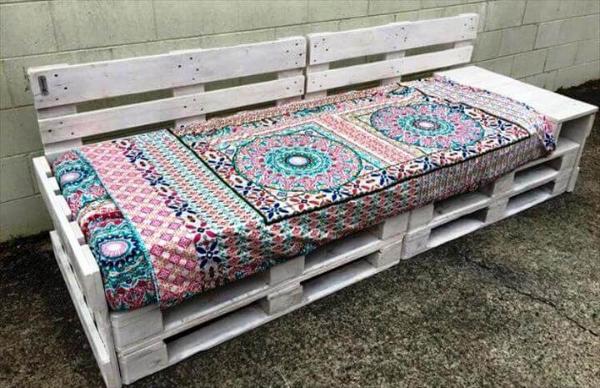 Here simple stacks of pallets have been added with custom sides and wooden backs for a lasting longer wooden bench which has been cushioned soft for a comfortable sitting experience, amazing idea to use pallets while overcoming your sitting space issues!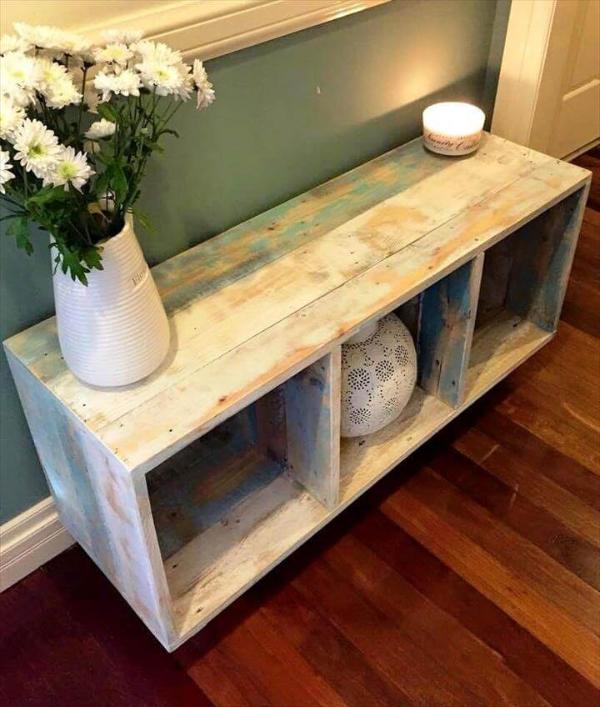 Build simple crates or crate like units out of pallets, which can be hanged on walls as display units or can even be used as entryway shoes racks, mini consoles and beauty stations! Get more project here: 130+ Inspired Wood Pallet Projects and Ideas
Made by: Recycle Me Creations