There are many people among us who being afraid of the heavy expenditures put their wall decor in a long waiting list. but now as you can make some free pallet wall art designs to get your boring and vacant walls ornamented with some sensational and accent wall art creations. Just have a look at these DIY pallet wall art designs which would fill your mind with a lot inspirational ideas to go handy with pallets and get some adorable art pieces for the wall décor.
There are a lot of ways to create these artistic wall decor piece like painting them with your favorite animal image, your motto of life, some love quotes and even some endearing words to boost up your spirit every day. For all this art work pallets would serve you as a blank canvas waiting for your imagination to be poured on it with lot of colors.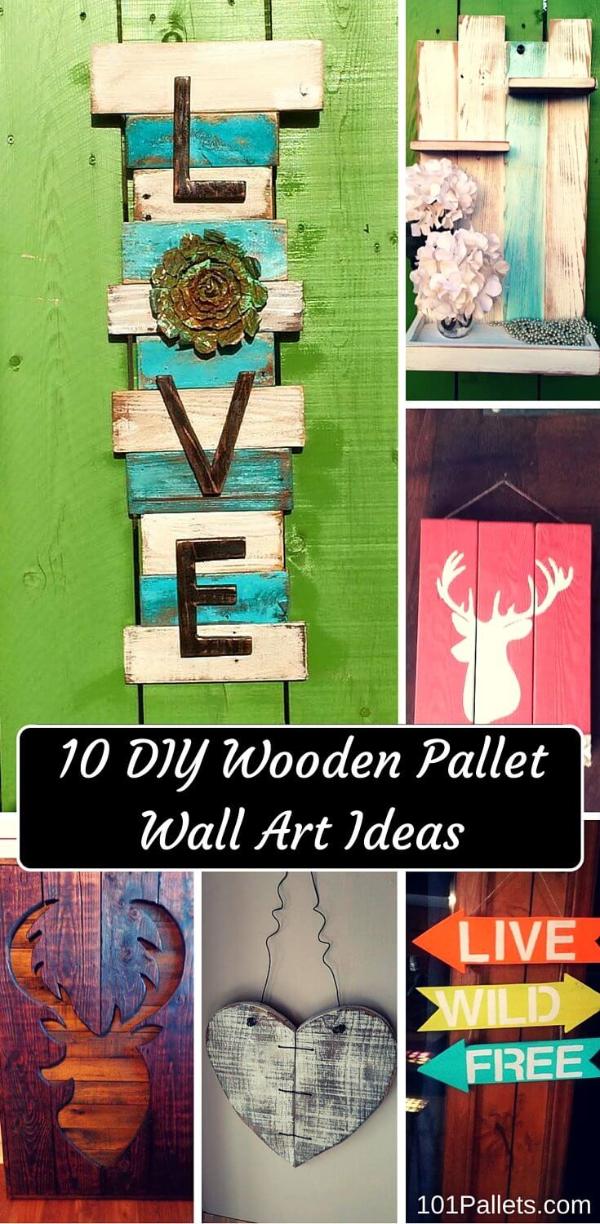 And these art pieces can be displayed at any wall of the house even in the kitchen and washroom as they also deserve to be look nice and jazzed up. So get a sneak peek into the flowing ideas and select which are your favorite among them and would suit more your home décor.