While being in dismantled form, pallets allow you to be more creative with them, as slim straight single lengths can be thought in countless different ways for gaining extraordinary wooden stuff! Just for a big creative spark to your thinking, we have shared here these DIY geometrical pallet shelves, allow you to display all your fancy decors and art pieces in an enchanting manner! Two different wooden rectangles and a square frame has been made by precise attachments of pallet slats, nicely cut and sanded before getting into construction!
All three geometrical frames have been held together as a single geometrical shelving unit by making tiny cuts in the borders of the frames, as you can see! You can add more such a frames to enlarge this geometrical schemes of shelves for a big beauty station over the living room wall! These shelves will also give the mind-blowing 3D impact to that particular wall where they are going to be installed!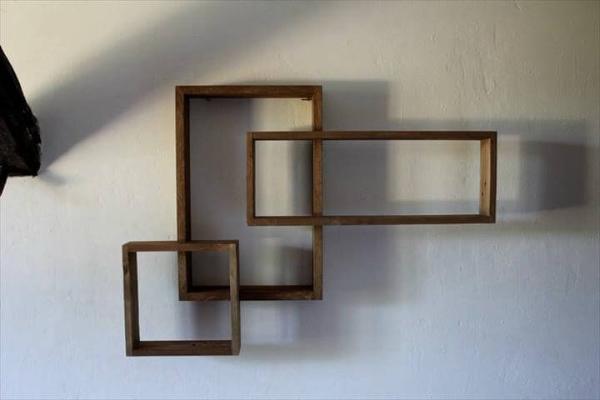 As geometrical wall patterns, wall papers and geometrical wall decors are all the rage now so here is up to trend recycling of pallets, giving you the perfect geometrical wall shelves for display!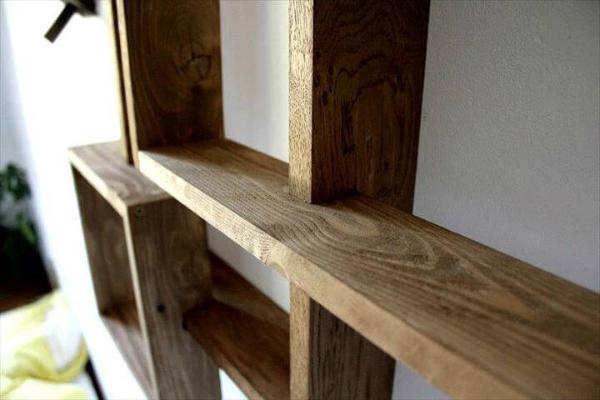 By making mini cuts in the borders, all 3 frames have been inter-fixed for a single shelving unit which also hangs over the wall like a perfect 3D Decor!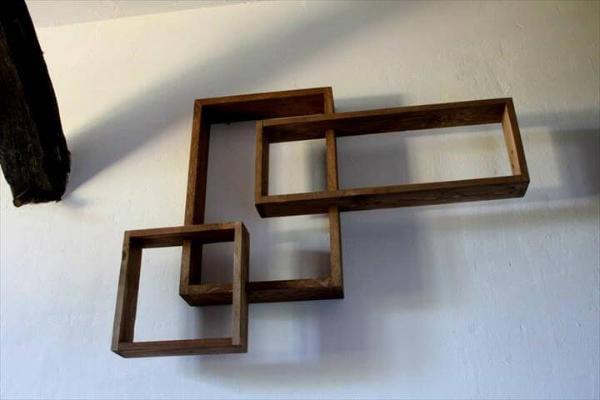 One frames hangs on the corner of another frame while one frame has been fixed with hardware tightly over the wall area! You should be wise enough to chose the right hardware for lasting hanging of these geometrical wall shelves!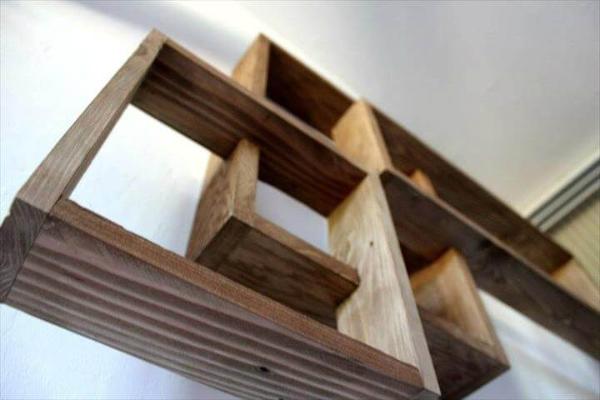 From books to custom decors to art pieces, you can fill these shelves with any of these for amazing display statements on your living room wall area!
Made by: YvaR DesigN