Here we are with an epic pallet furniture craft that is so stylish to amaze your senses! Here is this beautiful DIY pallet chest of drawers, a wooden craft done with enhanced creative thinking! Want to duplicate this amazingly built chest of drawers, then rip down a few of pallet boards to gain the flat individual wooden lengths that can easily be decided for building drawers, patterned sides and overall frame of the chest of drawers or dresser table! From the pile of dismantled pallets, best and healthy looking slats have been selected to install the stunning top that with 3D flower pattern inlays!
At the same time, the sides have been done in fetching diagonal stripe pattern that creates stunning artful visual of entire design! You can add dividers and supports in the primary frame to decide a custom number of drawers or storage compartments according to your storage needs and demands! You can also build this entire pallet dresser or chest of drawers in custom dimensions! Can also be used as a sideboard if you like to do so!

There are 6 large and 4 mini drawers to organize a variety of your accessories, tools and other functional items!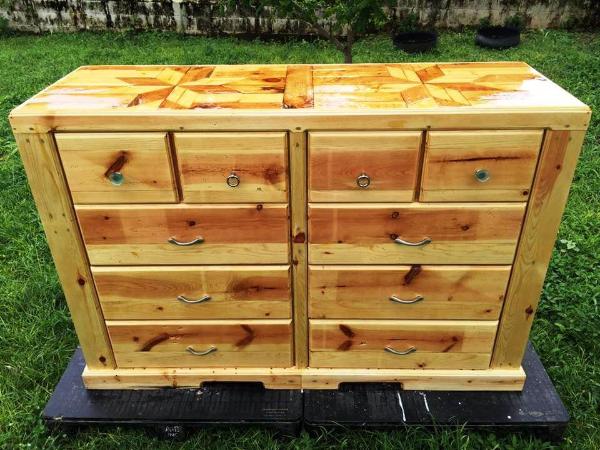 Crystal clearance is what here that making the wooden appearance epic!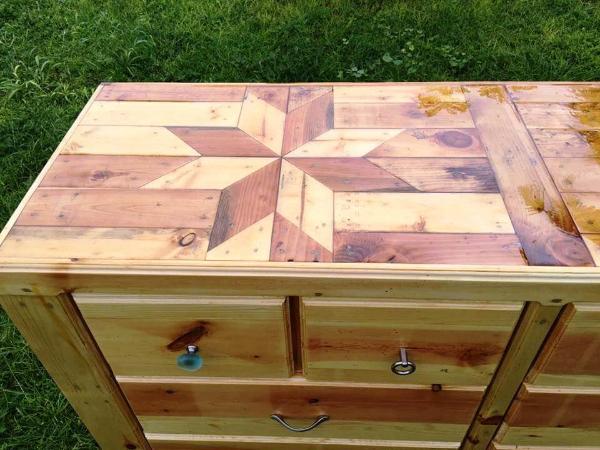 Prefer polyurethane treatment or epoxy resins for bringing crystal clearance to wooden surfaces also with too much weather protection!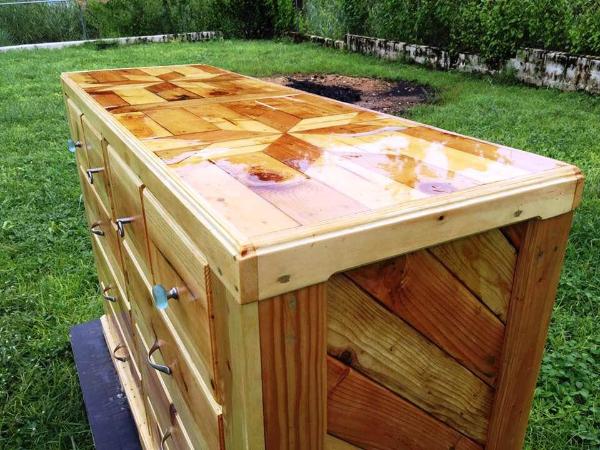 Wood has been made look brighter through hand-rubbing and sanding! Crystal knobs and hardware metal handles have been fixed to drawers!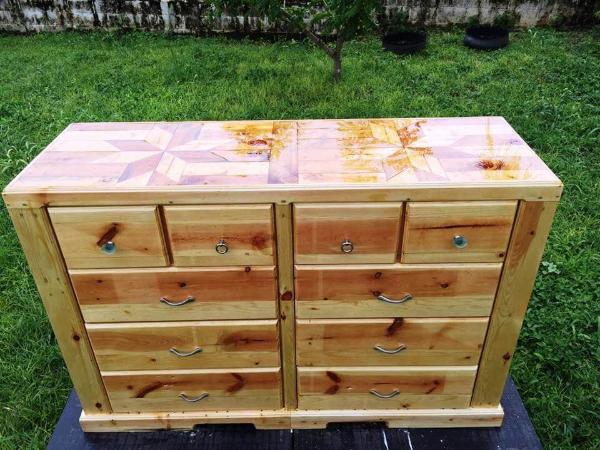 Here real beauty of the design is the neatness and precise dimensions! Figuring out accurate measurements will make your get better results always!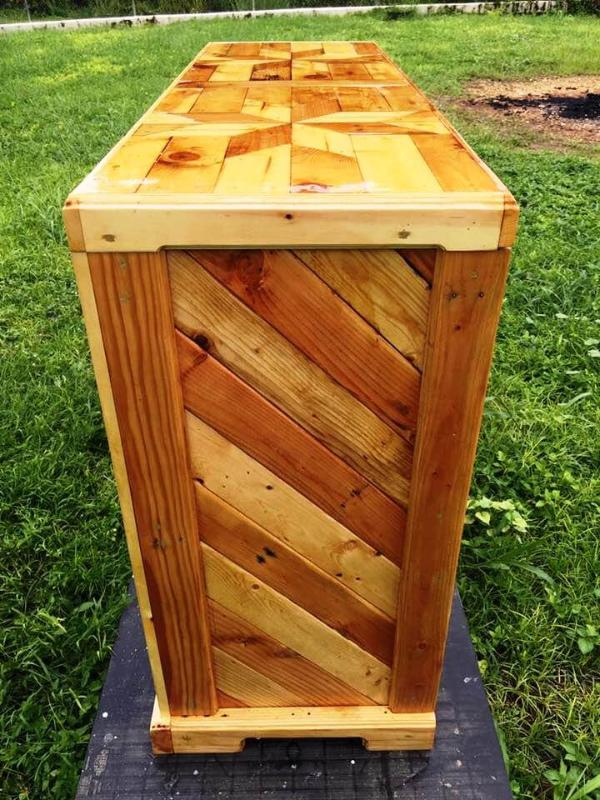 Diagonal stripe patterned sides, raised in dual wood tone, make the entire design look extra gorgeous! To do so pallet planks having different tons have been selected!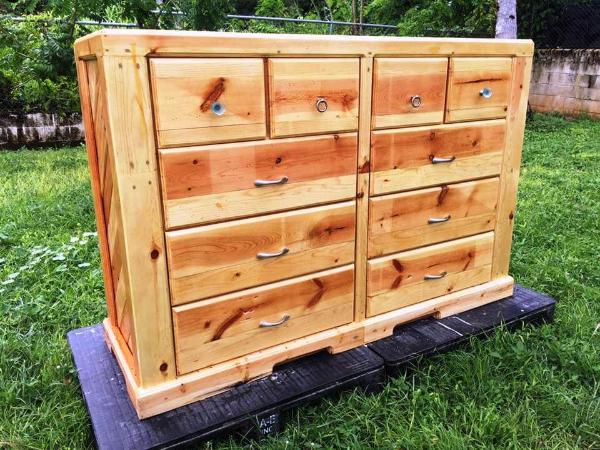 Thicker looking lengths have been decided to build the frame of the design while separated stringer boards have been used to install the art style base!
Made by: Guam's Pallet Gal & Guy
30 Easy DIY Pallet Ideas for Your Next Projects