To select the dual or multi-functional furniture layouts are now in trends as they provide the same functionality which you would have got by purchasing the 2 or three different furniture items! This also enables the home lovers to control or maximize the interior space as more number of furniture articles would occupy more space for sure! DIY projects just offers this pallet chest of drawers or media cabinet or dresser  which can behave in multiple ways at the same time!
It can work magnificently as a dresser table or can be dragged to a media room as a TV stand or a media console table! It offers a plenty of drawers which further offer ample storage space to secure the desired sets of respective items with care! Drawers come with metal handles and hence gain a dignified metal touch that also enhances the overall look and beauty of the design!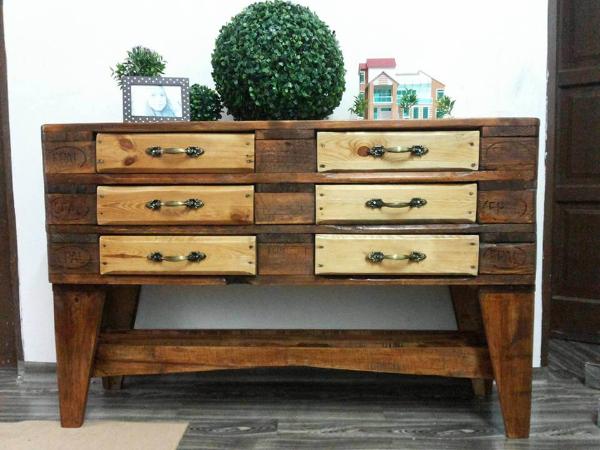 3 halves of EPAL pallets are all responsible for this awesome multi-functional furniture pieces! The openings in pallets have been filled with drawers for utility storage purposes! There are total 6 drawers that can organize a big collection of untidy materials you are tangling in!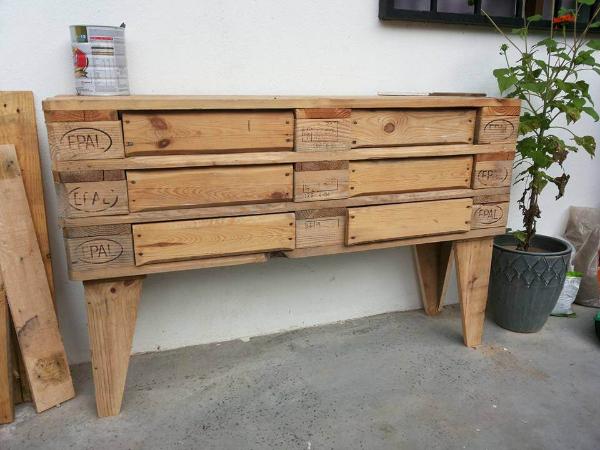 This can also act as a media console and can display your screen distinctively as it comes with a cozy height level! The desired height level and a stylish standing has been provided using tapered wooden legs which are thick and sturdy as well!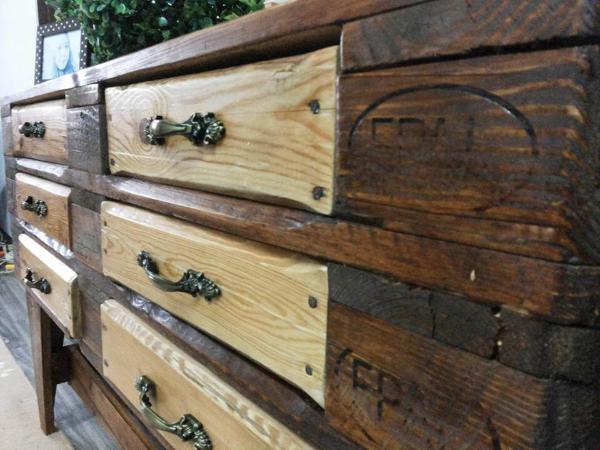 Metal touch always dignifies the wooden surfaces and in this case it has been done using the metal hardware handles that also make it easy to pull the drawers out and to store the desired stuff in them!