If you are all looking for highly stable wooden tables then you should definitely give a chance to pallets to bypass the expensive wooden tables and also the luxury furniture! This DIY pallet coffee table is guaranteed to be stable and its rustic wooden visual is sure to hold the attention of onlookers! Removed pieces from pallets, have all been put together in new dimensions to build this stable wooden table with enriched wooden tone!
Here entire robust top of pallet coffee table has been done by putting flat the separated and resized pallet slats while the pluck apart pallet stringer have been installed as solid wooden legs to table! The already made curves in the stringer boards, help the table to look fancy and artistic! After a well sanding and hand-rubbing, you can finish the table with custom selected stain coats for amazing weather protection! One can also prefer the paint to create a stunning modern visual of table!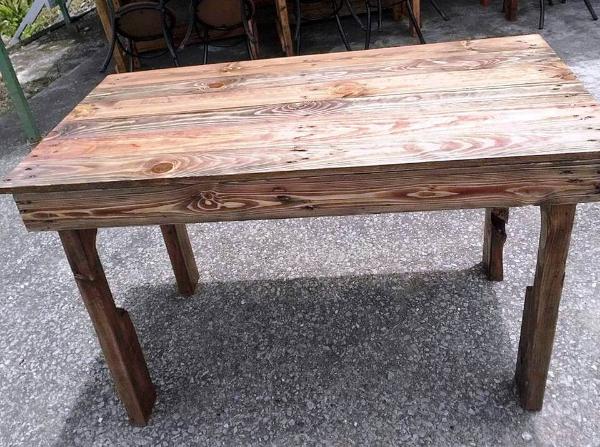 Table is just perfect to plan for every sitting set no matter whether it is modern or rustic! Just manage a stock of pallet slats to build robust top of the table!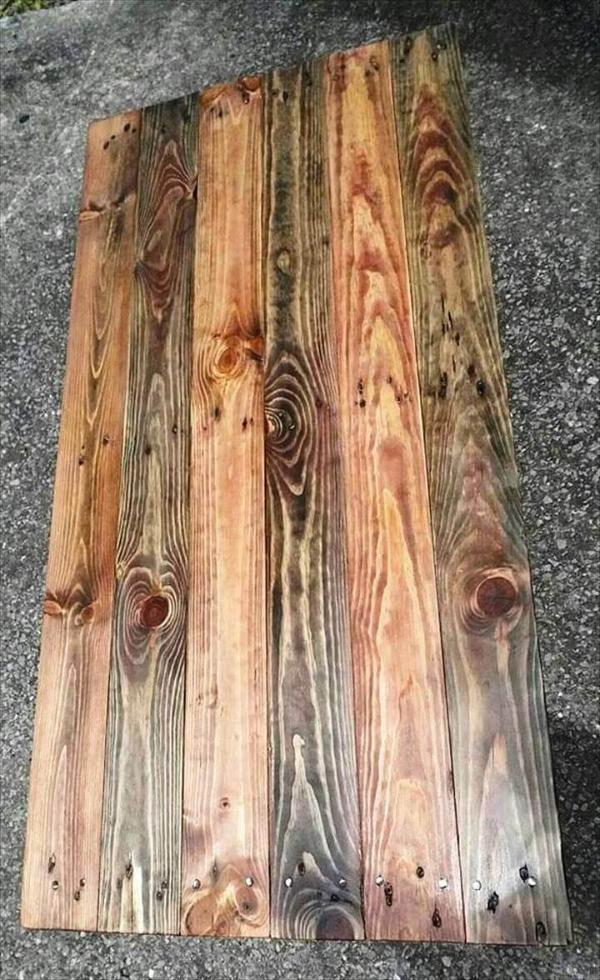 If not having any, simple pluck them apart from pallets and use the removed stringer boards at the same time to build legs of the table!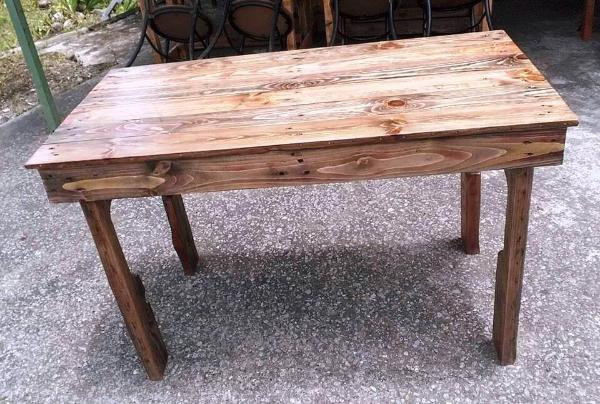 Table is all stunning to look and can be made more by applying custom stain coats mix with a popular wooden sealant like polyurethane or epoxy resins!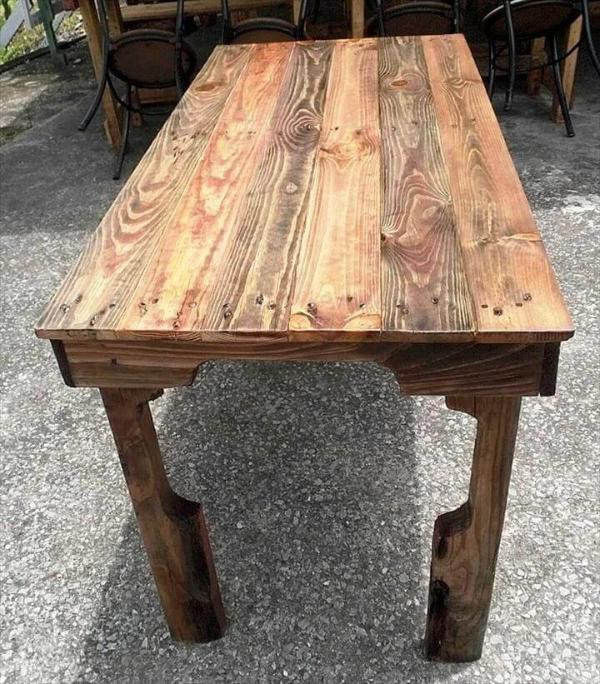 Made the table look scorched also through hot fire wood treatments to gain a mid-century furniture look of table!
Made by: Pallet DIY Mek Urang