Wooden pallets are popular in shipping goods, protecting them from undue damages caused by pressure and sudden movements. They're also a common material for do-it-yourself (DIY) projects because they're available everywhere.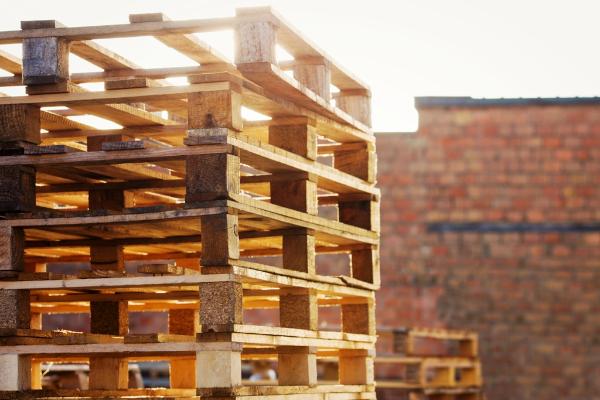 Utilizing Your Wooden Pallets
Wooden pallets make perfect shelving for all kinds of items. Learn how to use these for shelving and storage below.
1. Find Safe Wooden Pallets To Use
Whether you have a used pallet racking or you're using wooden pallets for a DIY shelf and storage, it's crucial to find safe pallets to use. You can't just use any pallets available without knowing where they came from and whether they're safe to use or not.
Here's how to find safe wooden pallets to use for your indoor shelving and storage:
Look For The Mark: Treated pallets have stamps or brands with an identification code indicating the country of origin and the type of treatment used in manufacturing the pallets in compliance with the International Plant Protection Convention (IPPC) regulations. The first two letters indicate the country of origin, then the regional identifier, and the registration number.
Source In Food Establishments: Food chains and restaurants most likely use safe wooden pallets as a way to safeguard their reputation and food safety. You can source wooden pallets in these establishments to ensure you'll be using safe materials for your shelving and storage.
Pest-Free: Inspect the wooden pallets and make sure they're free from signs of pest infestation such as rotting.
2. Prepare Materials And Tools You Need
It's important to know and prepare all materials and tools you'll be using for your shelving and storage project. Once you have gathered the pallets, sort them according to sizes. Recycling pallets have health and safety risk, so you need to clean them by pressure washing and drying under the sun.
Here are the tools you'll need:
Hammer: A curved claw hammer makes up an all-around handy tool for your wooden pallet project for nailing down.
Saw Or Jigsaw: A handsaw comes in handy as a basic tool you need to have, but buying a jigsaw is highly recommended for precise cutting. You can cut pallet planks using a circular saw. A table saw rip long lengths of pallets to narrower sizes. On the other hand, a scroll saw is helpful in advanced tasks and a decorative cutout. If you need to disassemble wooden pallets, you need a reciprocating saw.
Others: You also need a screwdriver, drill, sander, and tape measure. Make sure to use safety google and gloves for safety.
3. Create Wooden Pallets For Your Shelving And Storage
Using wooden pallets is pretty straightforward. You can adapt the form and just add some styles or additional features like a stand to create unique shelving and storage.
Here's how to create a shelf or storage using wooden pallets:
Make sure the shelf or storage can accommodate the items you're planning to keep inside or display by taking measurements.
Wear your safety gear before you start the project.
Cut the pallets according to your obtained measurements. Make some adjustments or allowances as necessary.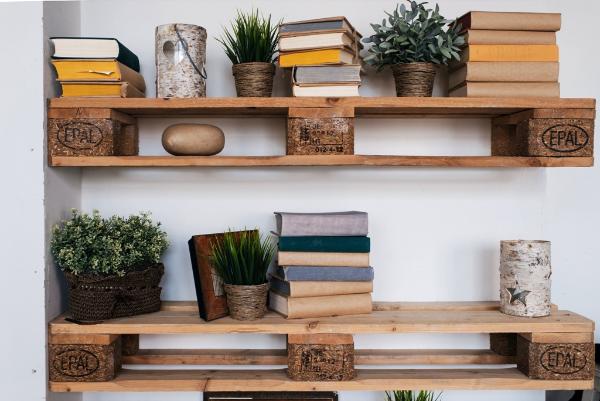 4. Finish And Decorate
Once you've created the finished project, you can paint or apply varnish to preserve them for many years to come. You can also carve patterns or designs on the wood to make it more appealing.
5. Use Your Wooden Pallet For Various Purposes
Do you have a wooden pallet project in mind? There are many options to choose from. Don't hesitate to try anything you can think of because you can have unlimited wooden pallet projects using the right materials and tools. You might also want to make your woodworking projects as a part-time business.
Check these great wooden pallet shelving ideas you can try:
Kitchen Pantry Cabinet: Use wooden pallets to create a kitchen cabinet, enabling you to store utensils and ingredients.
Library Cabinet: You can display your book collection and magazines using a wooden pallet cabinet.
Display Cabinet: Create a display cabinet to highlight your figurines, Limoges boxes, and other collection you have at home.
Conclusion
Wooden pallets are great for shelving and storage projects. They're easy to find and decorate to anything you like. You can use the wooden pallet shelf to display books, figurines, picture frames, and others.
Make sure to wear safety gear and have all the things you need for a seamless DIY project. Consider the steps mentioned here as you prepare. Enjoy and dedicate a weekend off to do this in your workshop, garage, or outdoor work area.