Pallets are not the finest wood you would find anywhere but it is very useful. It can help you build necessary furniture in your house in an inexpensive way. There are many ideas regarding the pallet recycling but I think the best in which everyone would be interested in would be how to make money through the recycled pallets?
You can start your own business of pallet recycling right within your home in which you wont even have to invest any amount instead you will gain profit if you are smart enough. It is very easy to get started by just following some steps and you would be earning money.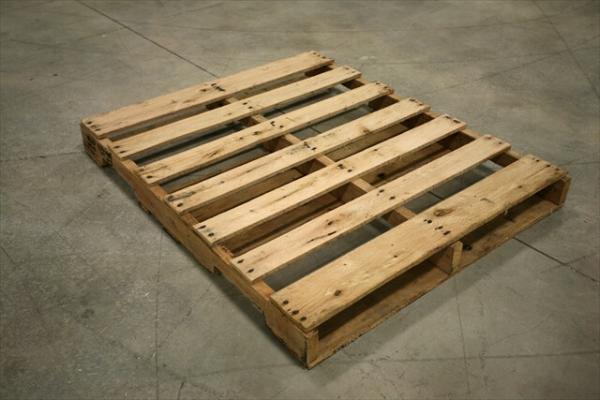 Steps to get started with pallet recycling business:
Find the wood pallets that are recycled within your area or at a retail store, mall, factories etc. Let the manager know you are going to come everyday to pick up the left over pallets.
Make sure that the pallets are clean and free of pest
Once you have collected the pallets, sort them out by the sizes. Take out unnecessary nails on it. And repair the ones that look a little old. Manufacturing companies or local stores tend to buy pallets. So call them and you are ready to sell.
They pay you upon delivery and there you can make money easily.
By keeping these steps under consideration you would be starting your own pallet recycling business in no time.
Benefits
The biggest and the only benefit is that you are your own boss and you have your own timings. No one can demand you to do anything; it is total on your choice.
It is not necessary to invest to start a business, you can simply put a little effort and start making money right away and pallet recycling gives you the best chance to start off with that.