Having large sitting space at outdoor, is one of the heartiest desire of home lovers! It may be a great financial challenge sometime to fulfill outdoor furniture requirements, we would like you to go with pallets, a great way to shoot your furniture troubles in cost effective way! We would like to inspire you with this crazy design of DIY pallet bench, a mind-boggling pallet craft for patio lovers! These pallet wood projects are so unique due to built-in storage space that is covered by 3 hinged doors that can be dropped down while need to store your things inside the bench!
Special and latest hardware has been used to install the doors and to keep them locked in position, can easily be grabbed from a nearby store! To build the rest of bench design, you can simple integrate the individual lengths of pallets! If you are also creative in your imaginations, you can further more ingenious pallet crafts out of pallets!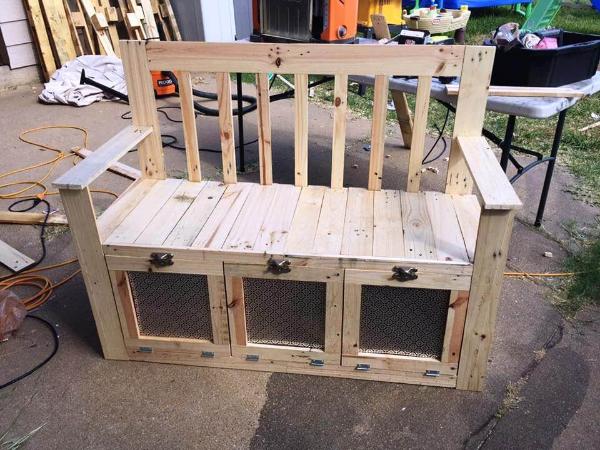 Beautiful wooden pallet bench, added with 3 storage compartments that come underside the berth, covered with glass paneled doors!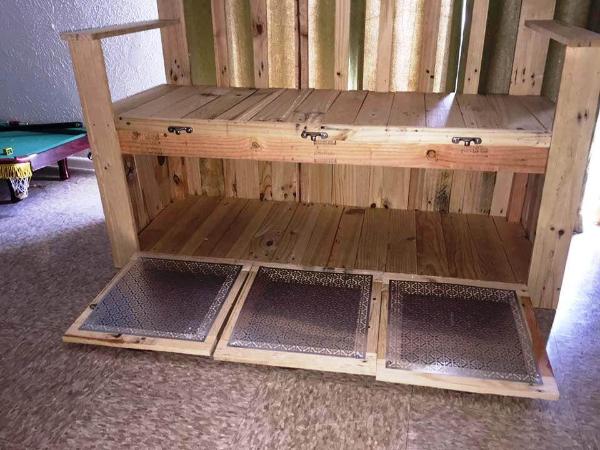 The doors have been hinged to bottom side of the bench while having top locked to front side of the bench's berth, this has been done by using custom hardware!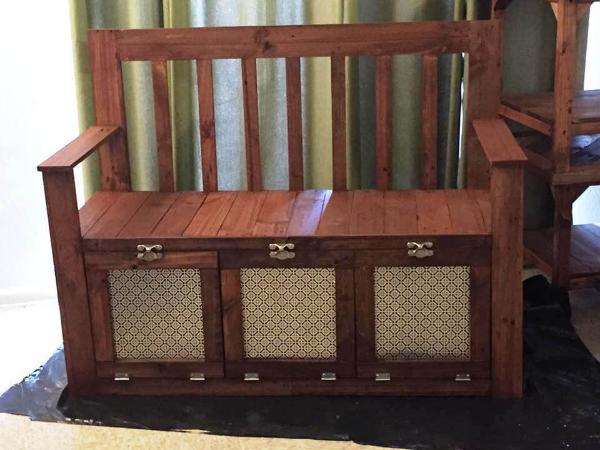 Final distinguished wooden look has been created using custom stain coats, that will also keep the wooden surfaces young longer!
Made by: Lifestyle Pallets