The use of pallet wood is best for making many useful pieces of furniture and it is basically considered as an inexpensive way for making furniture. The pallets after being used in shipping industry are best to be recycled and used again. I have done many projects with pallet wood and found each and every project interesting and exciting. I have also shared my many pallet projects on different DIY websites for guidance and unique ideas.
This post is about pallet shoe storage. I made a pallet rack for keeping shoes and it was not really of big size but of small size. I just took out the extra pallets from my back yard and started working on my pallet shoe storage project. I disassembled the pallets and used the boards to make the two compartments of the pallet shoe storage. I used simple wood glue to join the boards and small pallet planks but if you want it to be more fixed then you can use nails as well to join the boards and pallet planks. The pallet shoe rack that I made was of small size so it didn't take much space in placing it. The pallet shoe storage can easily accommodate 10-12 pair of shoes.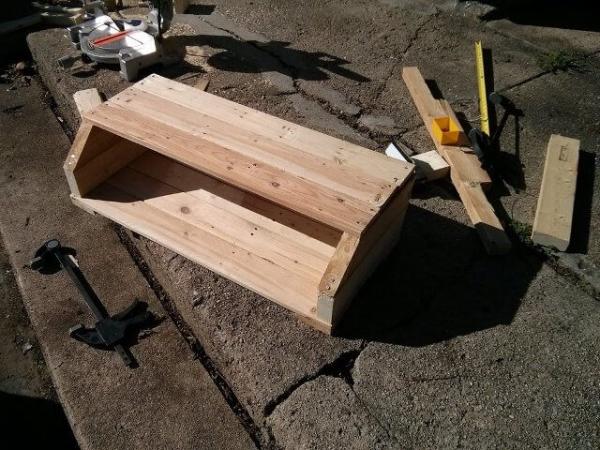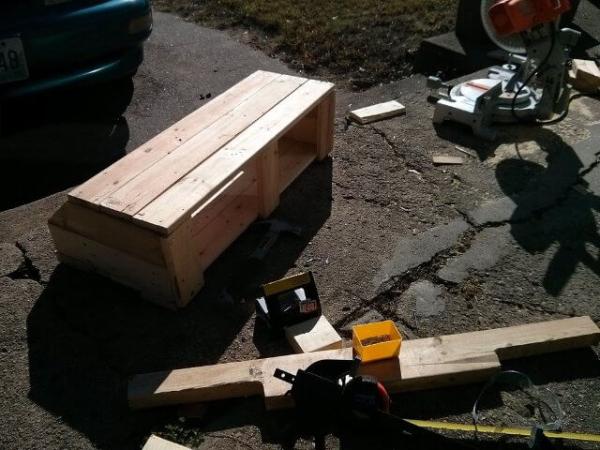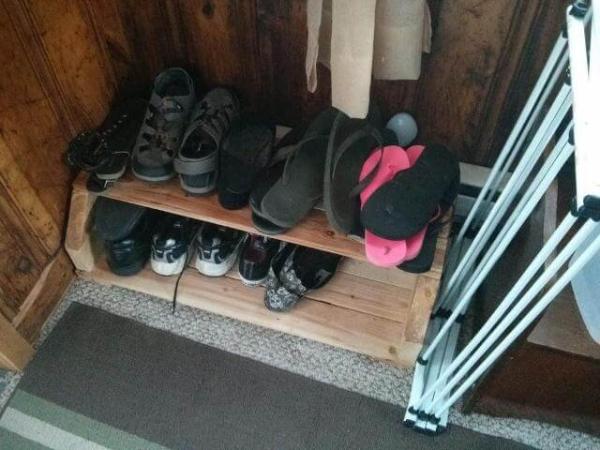 Become happy to use your new DIY Pallet Shoe Storage!!!