The uniqueness of the vine furniture business is the great involvement of manual labor, which cannot be automated. This determines the high costs of the production process and its length in time: from 3 days per unit of the manufactory. Such furniture is distinguished by absolute environmental friendliness, the durability of up to 200 kg per product, and useful life of 20 years or more if the rules of care are maintained.
To start this kind of business you should know more about rattan furniture so read this article.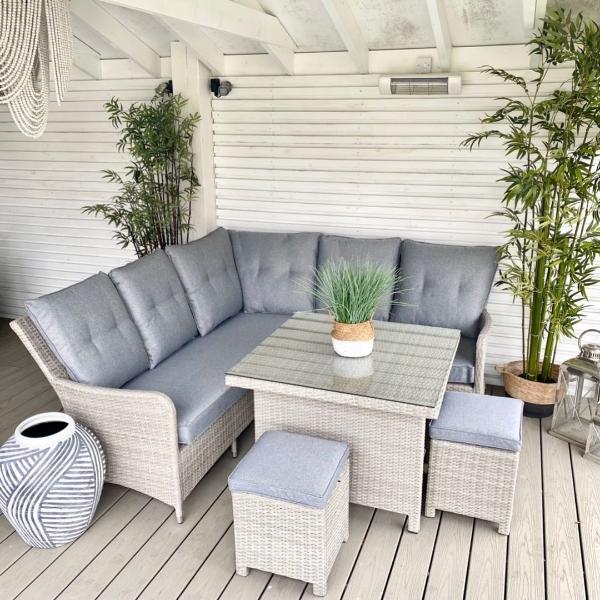 The production process consists of preparing the frame of the future piece of furniture (wooden, plywood, metal-plastic) and then braiding it with flexible ribbons made from vines. The finished product is dried and coated with varnish, paint, if necessary add textile elements (seat cushions, covers). The range of wicker furniture factory is:
rocking chairs, chairs, benches, hanging sun loungers, stools;
dining tables, coffee tables, bookshelves, screens;
cribs, changing tables;
furniture for trade: racks, baskets, boxes with a lid.
You can visit this site to see examples of rattan furniture.
What will be required for implementation?
To organize a wicker furniture business, you will need:
Knowledge of weaving technology and design basics.
Furniture made of vines, which is already quite whimsical in maintenance, quickly breaks down if the manufacturing technology is violated: the braid loosens, wipes, and the frame breaks. In order to have a good reputation and guarantee quality, prototypes must be tested for strength, flexibility, moisture, stability and, if necessary, should be made design changes. Knowing the basics of design will help to develop unique models that will not look old-fashioned and will decorate the interiors in the Scandinavian style, as well as ethnic, country, and fusion styles. You can look here for some interesting designs of the rattan furniture.
Qualitatively prepared raw materials.
For frames are used trees and bushes from the age of 3; for braiding, one-year twigs are used. A properly prepared vine is flexible, resilient, does not break, it has a uniform color, without spots from buds and leaves.
Tool. In the manufacturing process, a large number of specific manual instruments, classic carpentry (saws, knives, chisels,) and electrical (drills, screwdrivers, jigsaws) equipment are used.
Consumables. Vine bleaches, adhesives, varnishes, paints, make up a large percentage of monthly production costs. Processing gives the furniture an attractive appearance and reduces environmental impact.
Business Risks and Cons
Furniture made of vines requires accuracy in maintenance, it doesn't like direct sunlight, moisture, and careless treatment. In case of violation of the technology for the preparation of raw materials or braiding, the frames can crack, and the vine will unwind, wipe. Products are not subject to repair, and their price is much higher than the average market value of the same furniture from other materials. All these properties are obvious to the buyer and it makes wicker furniture attractive only to connoisseurs of exclusive furnishings.
The dominance of imported materials such as Chinese and Central Asian-made artificial rattan is the cause of price dumping in the wicker furniture market. Products from them look stylish, lightweight, not afraid of rain and easy to wash.
Financial calculations
Calculations of initial investments and business performance strongly depend on its format. Numbers for individual "garage" production may differ by 2-3 times from production in workshops with the division of labor. A large factory with a staff of 40 people produces 300 pieces of furniture per month, while a businessman who independently produces and sells products is limited to 10 items per month. In both cases, hyper profits can not be expected: the manufacture of furniture from twigs is a labor-intensive, slow-moving business with difficult sales conditions.