An unused garage may seem like a burden for some people, but it shouldn't. After all, with a little creativity, you can make something fantastic out of it. And a storage room (for collecting junk) is not the best idea, trust us, because you can make something a lot more valuable.
If you have a car but rarely park it in the garage, it's an excuse enough for a little remodel. A gym, a workplace, a playroom – there's a whole variety of ideas, and the only limit is your imagination. Take a look at our list of useful garage makeover ideas: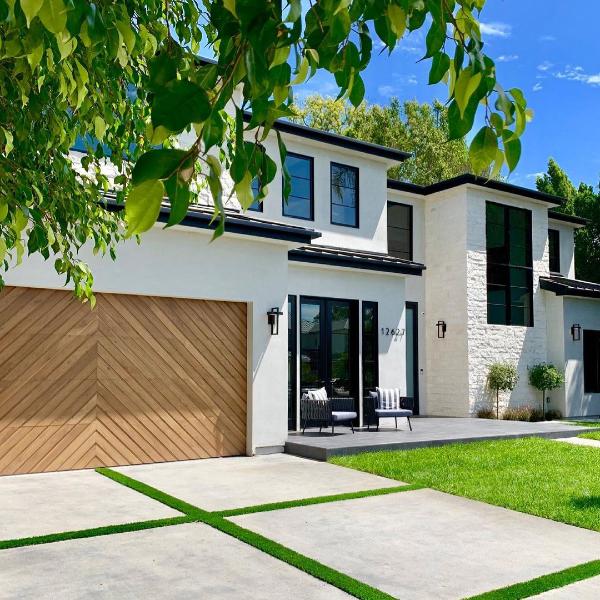 Use Your Garage for Your Business
If you own a small business, a garage will provide you with a lot of space for a home office – or production space. You can cover the concrete floor with wood panels, put in bright and work-friendly lighting, or even replace the garage door with see-through panels that will give you a lot of natural light.
Of course, you need to weatherproof that garage door as well – and it really depends on where you live. In places like Tucson or Phoenix you might want to install an air conditioner, and if you live in a place that gets freezing temperatures, you should take a look where garage door repair service in Colorado, Tahoe, Chicago, or Detroit are available – those places don't spoil you in terms of unpredictable weather and it's best to keep your new office nice and toasty for maximum productivity!
There are many things to consider before doing this. First, you need to check that your garage is large enough so you can use it for your business. Otherwise, this won't make any sense. Most garages will not only fit an office comfortably but any production equipment like silk-screening tools, large industrial printers, or storage for products if you have an online shop.
Secondly, you need to make sure that your business won't disturb the neighbors, and no one will be bothered by the noise. If your business is considered noisy, then see about soundproofing the whole structure – it might be easier than you think!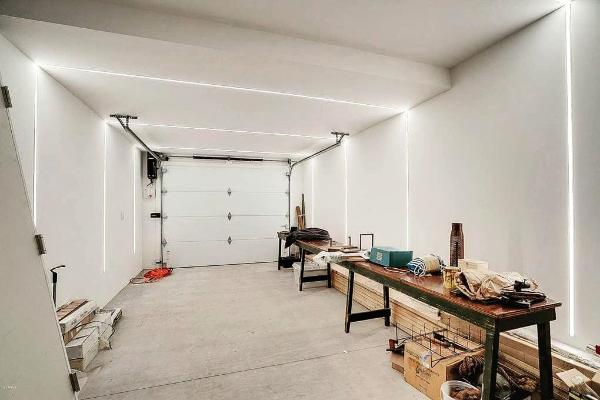 Use Your Garage as an Indoor Patio
It's also possible to turn your garage into a patio, so there will be a small backyard even when you don't have one. Of course, this will require a lot of work, especially when it comes to letting some light in. But if you are willing to invest, you will create an incredible oasis even in the winter months.
The number one thing to consider is light – and by that, we mean as much natural light as possible. How can you do that in a dark garage? Get a garage door that's transparent – it will create a large window into the outside world while still keeping it insulated. Why not get rid of the door and replace it with a glass wall with a sliding door while you're at it?
Skylights are also ideal solutions for getting lots of natural light. For the winter months, you might want to think about getting lots of LED lighting too. Once you have the right lighting, you can get some oversized planters and get to work. Small palm trees, olive trees, or citrus trees will thrive in an environment like this, and if you decide to go "tropical" then your friends and neighbors will flock to your house to sit and relax on your indoor patio, especially when it's cold out. Get some comfortable rattan patio furniture, and the look will be complete.
Using a Garage for a Workshop
Garages are often used for car maintenance. However, there are other things that you can do with your garage, and one of them is a workshop. Of course, if you have a big garage, it makes sense to turn it into a workshop, but if you have just a small space, you can still make it work.
If you are a woodworking hobbyist or make just about anything else like woven rugs, large paintings, model airplanes or anything else that requires space to work, your garage is a perfect place to expand your hobby. It's away from the main house, which means you can make some noise, make a mess (and not have to clean it up immediately!) and get creative.
Build a Summer Kitchen
If you want to spend some time with friends on warm summer evenings, cooking outdoors is the easiest way to do it. However, it will require some work, and you'll need to remove the unused things in your garage, such as old furniture. After that, you can start building an outdoor kitchen in it.
There are many things to consider when making this project. The most important thing is that you need to make sure that everything in the kitchen works properly. You'll need a lot of ventilation – especially if you decide to build a pizza oven or grill. This will work very well if you go for that "indoor patio" idea we explained above.
Conclusion
Your garage doesn't need to be a forgotten place filled with junk, boxes and christmas tree ornaments of holidays past. You can make it into a vibrant, usable area where you and your family or friends can come together, or a place of solitude where you can concentrate on yourself, your hobbies and your self-development.