Adding trees to your garden can do wonders for its overall appearance and health. Not only do they provide shade and shelter, but trees can also enrich the soil and help improve drainage. This blog post will discuss some of the best ways to use trees to enrich your garden and how to care for it once it's planted. So if you're looking to add a little bit of extra beauty and functionality to your garden, read on!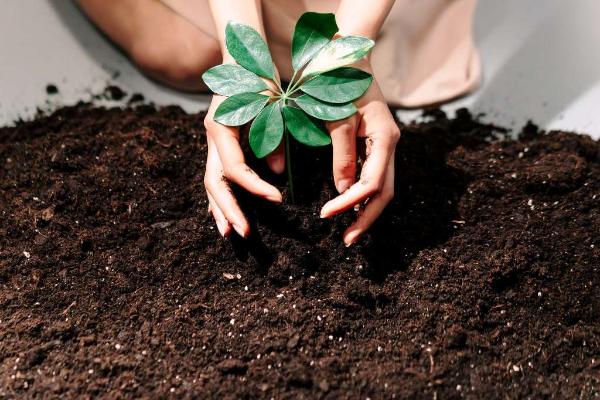 Why Plant Trees in Your Garden?
First of all, why should you add trees to your garden in the first place? Trees act as windbreaks and reduce soil erosion by providing shade. They also help keep moisture in the ground so that the surrounding foliage benefits from extra humidity. If you live in an area with very little rainfall, planting trees will prevent soil from becoming overly dry. They also absorb carbon dioxide and release oxygen back into the air. This is excellent for both the environment and your garden. Many different types of trees are suitable for growing in the garden because they have extensive root systems to replenish the soil with nutrients and help improve drainage.
How to Plant a Tree in Your Garden
Before you plant your new tree, check with local authorities to determine if they have requirements for what types of trees you should grow in your area. Some cities even require you to have a permit before planting trees in the garden.
If you are working on a budget, try to find a free or low-cost tree through your local government or online sites. Another great option is to plant bare rooted trees as they are a more affordable option, compared to potted trees. Once you have your tree, wrap the roots with a bag. Ensure it is cool and dark until it is time to plant your trees. The best time to do this is usually during the early spring.
Always ensure that you plant a new tree in a location that will not obstruct cables, drainage systems, or natural water flows. Before you dig the hole, loosen the soil around its roots, and remove any dead or diseased plants from the area. Actively draining soil is best for planting a tree as it will help increase water absorption.
After you plant your new tree, ensure that the hole is filled in with a good soil mixture and no loose rocks around its roots. Water well and wait for the rain to settle.
Like with any other plant, be sure to choose a healthy specimen so that it doesn't become diseased after planting. Look for signs of infestation such as worms, eggs, and larvae.
Tips on Enriching Your Garden
Contemplate the Foliage and Tree Size
When selecting a tree for your garden, you should first decide if you want a deciduous or coniferous tree. Deciduous trees can grow quite large but will provide shade throughout the year and a great deal of beauty. Coniferous trees tend to stay smaller and are mainly used for aesthetic purposes. Secondly, you should consider the size of your garden when selecting the type of tree that will thrive in certain conditions.
Plant Shrubs for Function
Shrubs have a wide variety of uses in the garden, from decoration to providing temperature regulation. They can be planted together to form hedges for privacy or scatter throughout your lawn to give a touch of color.
Use Hedges to Define Areas of Your Garden
Hedges can be a great way to define different areas or hide messy areas in your garden. They're relatively easy to maintain and require little water throughout the year. It would be best if you planted them two-thirds into the ground and one-third above the ground for good measure as a rule of thumb.
Improve Your Soil's Drainage Capabilities
You should create at least eight inches of topsoil for your garden area for optimal drainage. If it floods often or is very soggy after periods of rain, you may need to add more soil.
 Plant Flowers in a Circle Around Your Tree
To create a beautiful effect with your flowers, plant them in a circle around the base of your tree. This will add depth and encourage different pollinators such as bees to move between the two. It's also a great way to highlight your garden.
Ensure Healthy Soil for Your Trees and Shrubs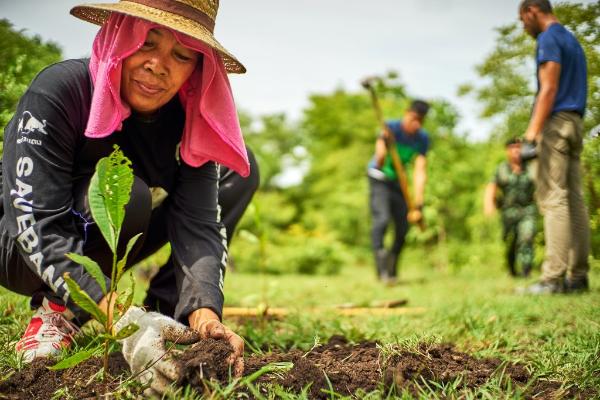 One of the best ways to take care of your plants is to ensure that the soil has a good structure. Fertile soil contains many nutrients, doesn't contain too much sand or clay, and maintains moisture well after watering. Eventually, you should be able to tell if the kind of soil in your garden is healthy by looking at it. If it's dark and crumbly, you've found a good mix.
The same plant in one garden area has different care needs to another area. You need to be aware of these when planting your garden to not harm your plants. For example, if you place cacti next to a tree with succulents, they will not do well because their conditions are too demanding for each other.