Log cabins are a type of home that was popular in America from the 1800s to the 1900s, but they're still very much in demand today. Log cabins are typically built from logs that have been cut into large pieces and then put together with gaps between them. Here we'll explore what you need to know if you'd like to build your own log cabin-from the materials and tools needed, how to start, and how to finish your project!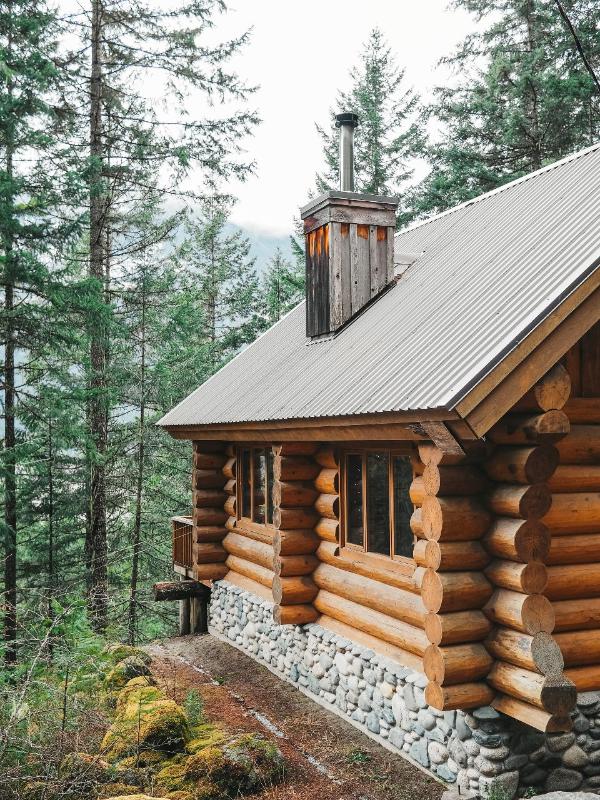 1) Chainsaw
A chainsaw is required to cut down trees into logs that will then be used in the cabin. This is a tool that is necessary for projects like this. Different types of chainsaws include a battery chainsaw, an electric chainsaw, and a gas-powered chainsaw. Which one you choose will depend on your needs and preferences, but regardless of which you choose, it's important to use the right safety gear with it. Using a chainsaw isn't easy and you should learn what you can about operating it before beginning work on your cabin!
2) Drill
A drill is necessary for this project as well. A power drill will make the task much easier and faster than it would be if you used a manual one. Drilling pilot holes and making pocket holes (a type of hole that has already been drilled into the log both horizontally and vertically) are just a few of the many tasks that will be easier with an electric drill. Make sure you have plenty of batteries or look into using an electric drill that is powered by your home's electricity. You will also need a tape measure, wood glue, and clamps with a power drill.
3) Nails and Screws
When building log cabins, nails and screws are used to hold the cabin together after the logs have been put into place. For the best possible cabin, use galvanized nails and screws. This will prevent corrosion from taking place for a longer period of time than it would if you used steel or iron. These types of metals will rust much more quickly than galvanized ones. You will also need a hammer and a screwdriver to finish the project! Choose ones that are easy to grip and lightweight.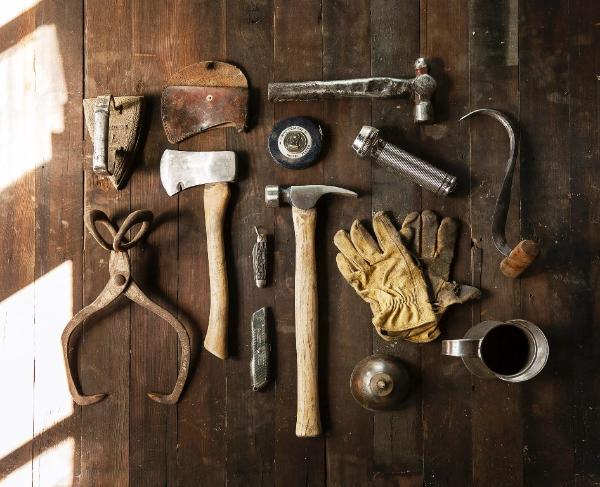 4) Axe
Chopping down trees into logs can be a difficult job to do if you have a lot of trees that need to be cut. An ax will help you quickly and efficiently chop them down, though it is important to wear the right safety gear when doing so. It can also be used to notch logs while hewing or scribing them, however, for precision and speed, a chainsaw is sometimes preferable. When harvesting your logs, grab an ax and cut a v-notch at waist height to roughly half the diameter of the tree while standing next to it. Cut kerfs on both sides of the tree. Finish it down by notching a final kerf 1 foot above the first kerf with your ax.
5) Gloves
It's important to protect your hands from injury, which you can easily do with a pair of gloves. Logs and branches that have been cut down will be very sharp and without protection, you'll risk injury. You could cut yourself or even lose a finger! Gloves that offer good protection without making your grip too slippery are the best for this type of work. You can find work gloves in most hardware stores that are built for precision and grip so that it's easier to hold onto logs while working on building your cabin!
6) Safety Goggles
Safety goggles are important to have with you while working on this project. You don't want anything in your eyes, so wear these during every step of the construction process. Whether it's sawdust, dirt, or stones flying at you, they will protect your eyes! If dirt comes to your eyes, it can cause irritation and swelling, so it's always better to be safe than sorry. The best safety goggles will offer protection without being too bulky. You want them to be lightweight so that they don't hinder you or take away from the amount of time you have for building your log cabin!
Building a log cabin is an ambitious project that requires you to have the right tools on hand. From chainsaws and drills to axes and safety goggles-you'll need it all in order for this type of home building project to be successful. Make sure you're prepared with these few essential pieces of equipment before getting started! We hope you found this article helpful and good luck!