The project of be pallet has been executed by the students of Aarhus School of Architecture in Denmark. The students made the temporary pavilion with the help of pallet woods. This unique and stylish pavilion has been made by nine boys in ten days. This project has been completed by the overlapped pallets and make in shapes of stairs. You can walk and sit over it about 3.5m high from the ground. The steps are wide and enough space to sit in the sun and enjoy the warmth of the sun.
Other students of school also come and sit here so this pallet pavilion became center of interaction for the students. Inside this be palettto pavilion, 20 people can stand and sit down in the calm and cozy atmosphere. All the pallets were set in the same direction and creating space for the steps to climb up and sit on them feet in the air & enjoy in the open air.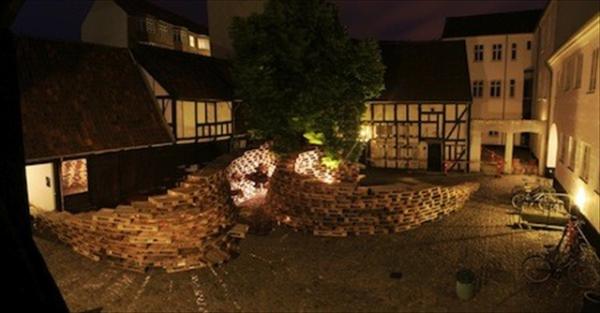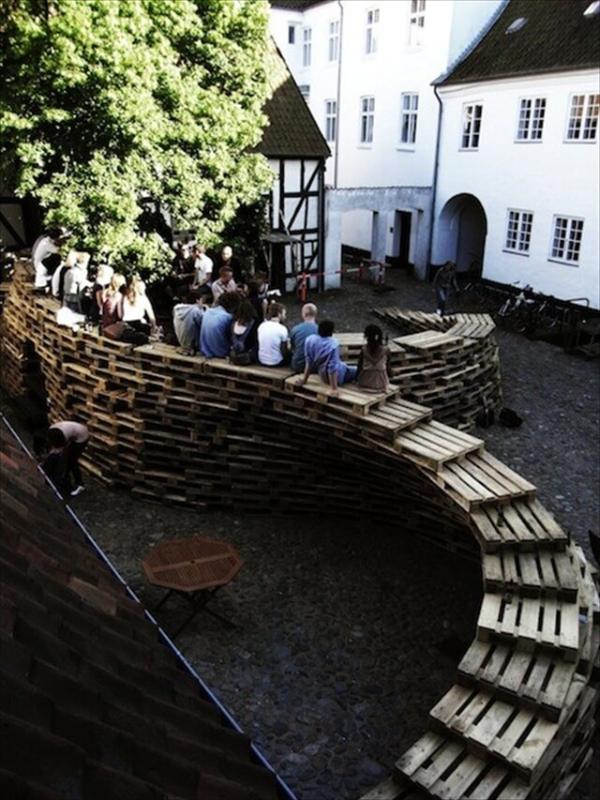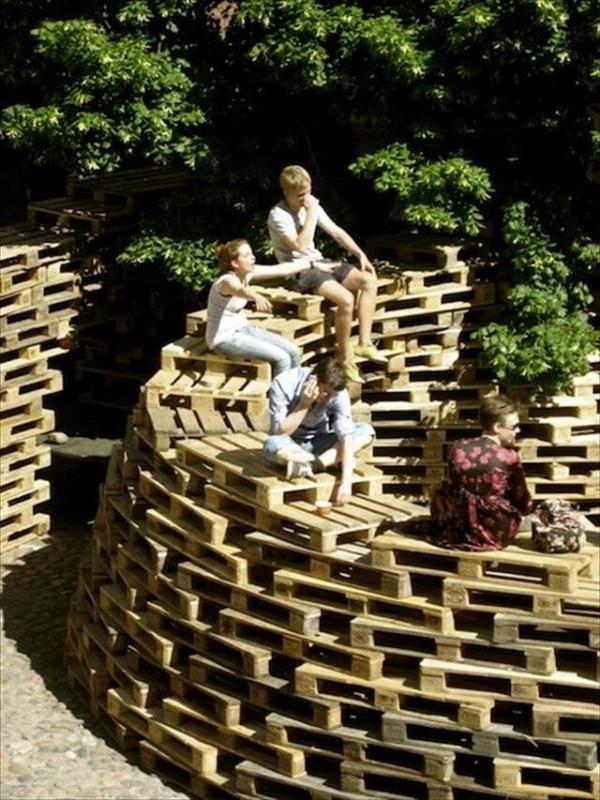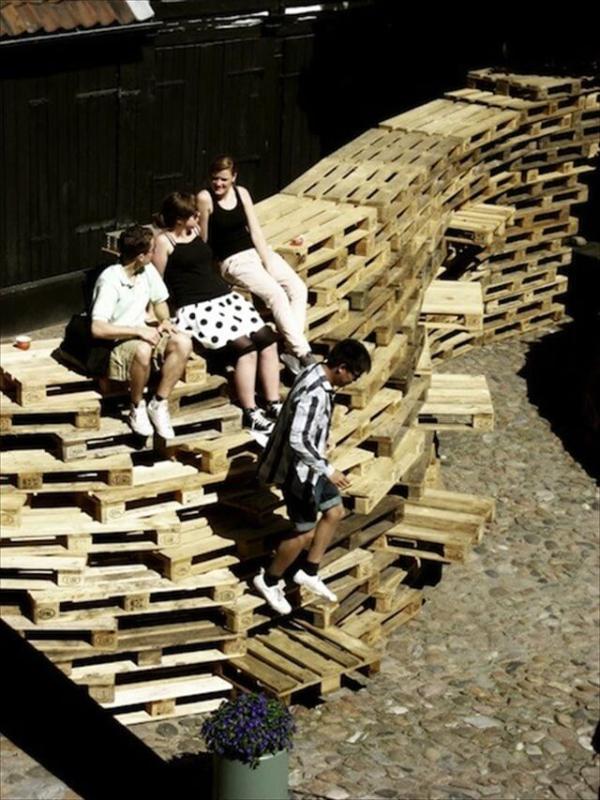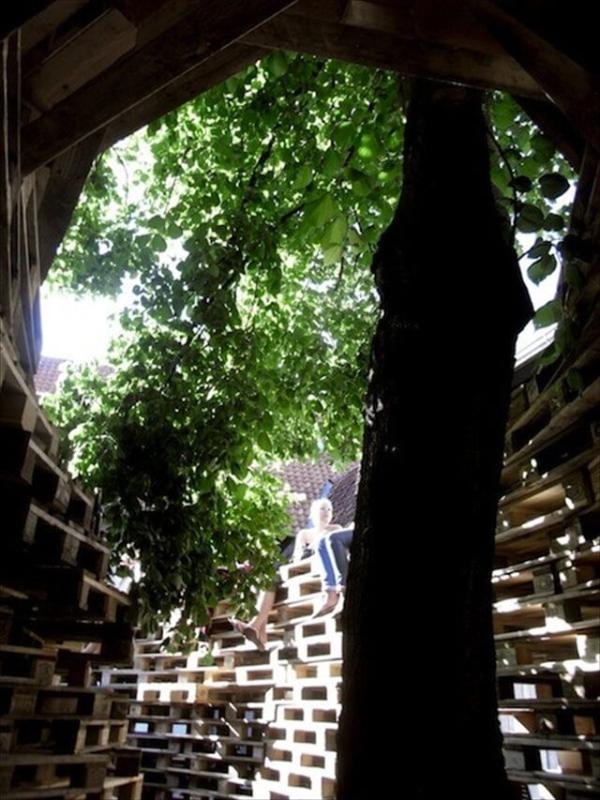 Shared by be Paletto!!