Vinyl stickers have gained a lot of popularity in the last few years because they are very flexible, affordable, and you can find them in different colors and designs. In other words, they are perfect for any DIY project. In addition to that, you can use it on a variety of surfaces such as walls, windows, cars, or laptops. There are two types of vinyl stickers: permanent and removable. If you want to try this interesting product then you should first learn which one is best for you. So, keep reading to learn how to choose the right vinyl for your project.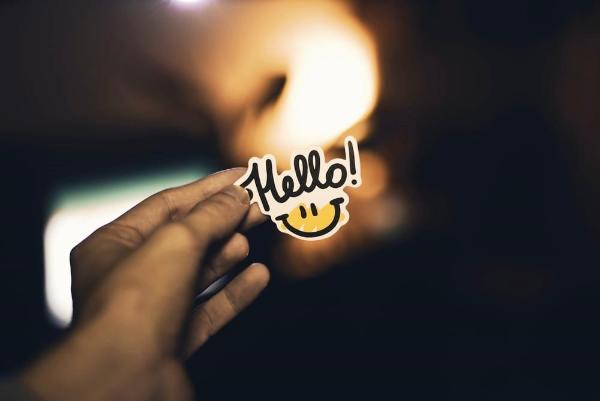 Removable Vinyl
Removable vinyl is easily peeled off, and the great thing about this type of vinyl is that if you remove it, it won't leave any sticky marks. This means that it will not cause any damages or leave any residue on your car's or wall's paint, glass, or laptop. Removable vinyl is perfect for electronics, organizing your home, food packages, glass bottles, name tags, calendars, and can be used as bumper stickers as well. It is perfect for indoor projects too since it can be easily applied and removed. You can also use it on any smooth surface in your house like ceramic or glass. However, it isn't recommended that you use it outdoors as its adhesive isn't strong enough to withstand exposure to different weather conditions.
Unfortunately, removable vinyl won't last as long as its counterpart. However, you can still use it for purposes such as Christmas projects since your removable sticker will last you from a year to three years. There are various uses for this temporary vinyl. You can use it to create attractive promotional creative designs to make it easy for potential clients to see them from a distance and to build brand awareness. You can also use it on nails, themed parties, and stencils.
Permanent Vinyl
Unlike removable vinyl, permanent vinyl's adhesive is much stronger. As it is clear from the name, permanent vinyl can last for a very long time. Although it can be removed, it will leave residue behind. Removing it can be extremely hard and may ruin your car or wall's paint. Since this vinyl is the harder to remove out of the two main types of vinyl, it can be used to label items like doors, recycle bins, cosmetics, clothes, and machines. If, after a long time, you want to remove the vinyl but are afraid that you may ruin the surfaces, you shouldn't worry. This type of vinyl will come off eventually but it is more durable and will last much longer than its counterpart. Permanent vinyl is expected to last about 6 to 8 years, and if it is high quality, even longer.
In the same way that removable vinyl has its uses, permanent vinyl does too. It can be used for products that require long-lasting labels like machines or products' serial numbers. It is also perfect for outdoor projects since it can endure all weather conditions. If you want to remove it, you will have to use a heat gun to warm the exterior of the vinyl. You should then use a lifting stick to remove it from the sides. Afterward, you should clean the surface using a specific product that won't damage the paint.
Permanent VS Removable Vinyl
Now that you have learned about the two types of vinyl, you are probably wondering, what is the difference between them? As a matter of fact, both are very similar since they are dishwasher and microwave-safe, waterproof, and you can easily write on them. However, permanent vinyl is perfect for both indoor and outdoor projects while the removable one is only suited for indoor projects. Although both types are waterproof, the removable vinyl will peel off when washed or is exposed to water. Simply put, the only difference is the durability of these decals. When you are doing a project, make a choice based on its adhesive. You should use the right equipment to make your task easier.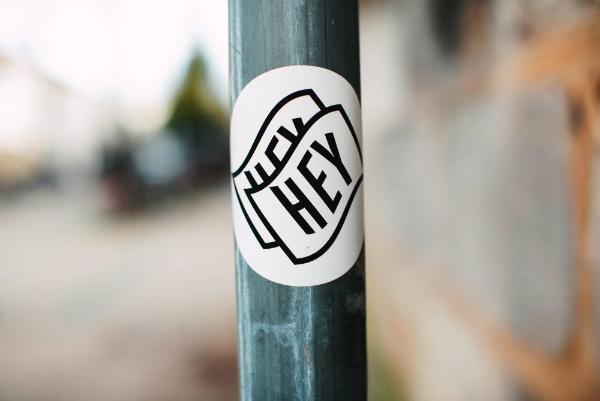 Using vinyl will allow you to complete different projects indoors and outdoors. Figuring out which one to use can be easy; you will just need to consider the location of the project and if you are looking for one that is easily removed or you want something long-lasting. Vinyl isn't only perfect for home projects but can also be used in many industries that require labeling. Before you start your project, do your research in order to make the right choice.
Custom Die Cut Stickers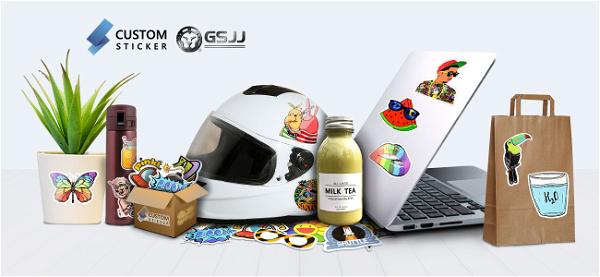 There's just something special about custom die cut stickers. Maybe it's the unique shapes and designs that can be created, or maybe it's the sense of personalization and ownership that comes with them. But whatever it is, there's no doubt that custom die cut stickers are a favorite among both adults and children alike.
There are a number of different ways to create custom die cut stickers. You can use a template to create a design of your own, or you can choose a pre-made design and personalize it with your own text or images. And if you're feeling really creative, you can even create your own designs from scratch.
No matter how you choose to create your custom die cut stickers, the process is sure to be a fun and rewarding experience. So get started today and see what you can come up with! You might just be surprised at how easy and enjoyable it is.