Human nature wants change where possible. Therefore we are making something new and different everyday. Many of us think that chair is a simple model with two separate arms and legs and nothing else, and some of us are bored with old patterns and layout of chair which they already possess. If you also think so and are one of them who are getting bored, then try the new exotic and modern DIY pallet chair model to feel best in accommodating home furniture. We are here with some new trends about fashion of furniture. In this furniture project we are going to try some cozy, astonishing and mind blowing. We are dying to share with you the tutorials of classy DIY pallet chairs, and DIY pallet tables with multiple trendy models and designs. Which are surely a need of cozy home furniture.
Before getting indulge into project of pallet furniture of much worth and need of home, sand and stain well to whole of pallet wood for best and well-build handmade crafts. you can use some sand paper or tool like orbital or palm sander for sanding purposes. And many powerful and environment friendly staining solutions are also available in the market for both safety and charm.
First we have prepared three eye-capturing models of pallet chair, one is armless and other two possess rectangular shape arm and legs together just awesome impact to look at. All models contain some brilliant ideas of recycling of pallet wood. You can build rectangular legs lean and hollow or massive with inner space filled or empty with equal ease, but it would be for desired value of charm and beauty.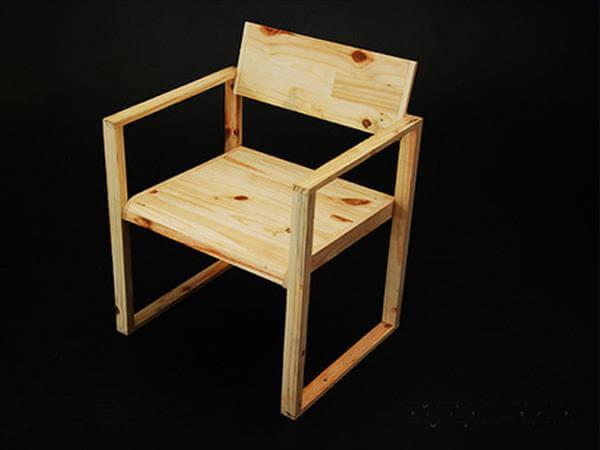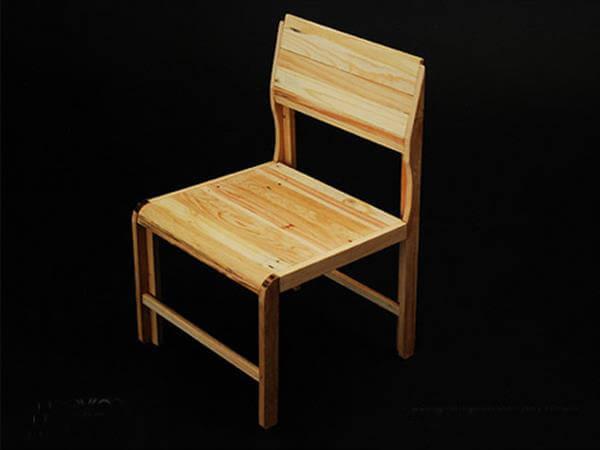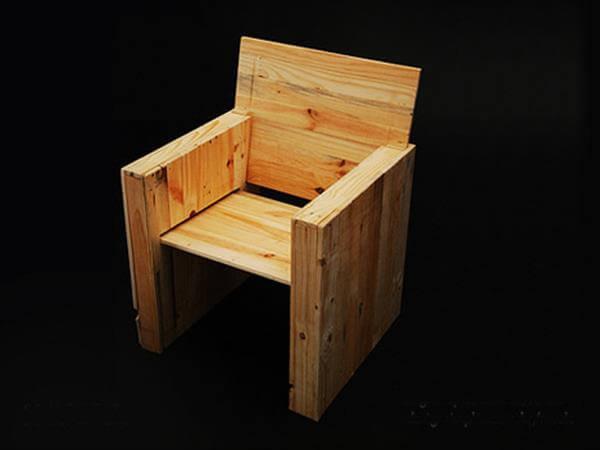 We have made two brand new layout of DIY pallet table too with mind smashing arrangement and tricks with pallet planks. We have prepared a table upper board and attach cross shaped legs to it, to make our model individual and innovative. Then after we made a DIY pallet coffee table with width wise alignment and arrangement of pallet planks which will serve as table floor.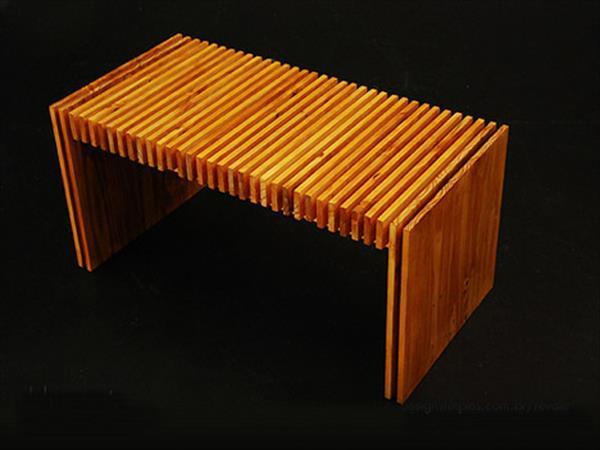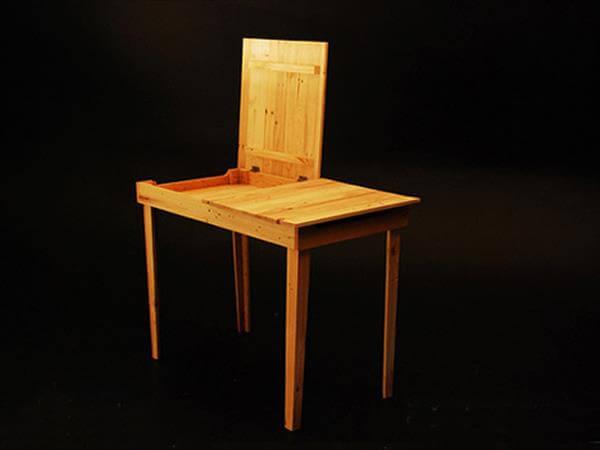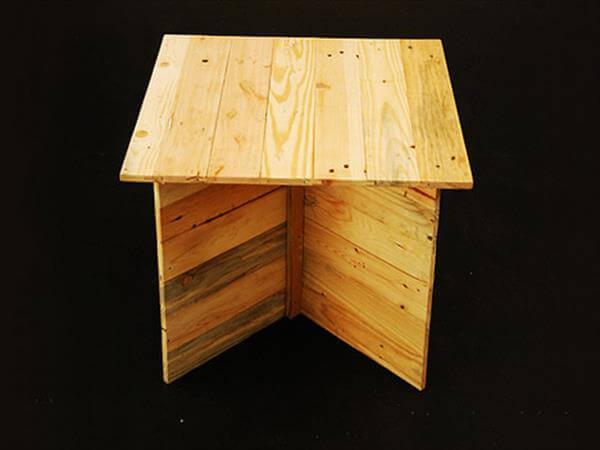 So cozy and affordable budget idea and theme for home and recycling lovers. Variation of colors and patterns can be a reason for additional glow and fashion to it, if you want more fluttering and captivating impacts to it.