Please your kids by providing them the furniture of their own choice which probably comes in smaller sizes! Avoid the higher market prices and build the kids furniture at home with same stylish manifestations using pallet boards! To just lead you to the throughout process, we have here this pallet kids furniture, exclusively made for kid's fun and recreation!
This set is having a chair with hinged backrest, a mini coffee table and an amazing pallet picnic table with attached sitting sections or benches! For anywhere in or out of your home, this no-cost pallet-made set can really indulge your kids to play or to have fun and hence can really win the love of them for you! Each creative construction has been done using the pallet slats which are always easy to manage for furniture construction!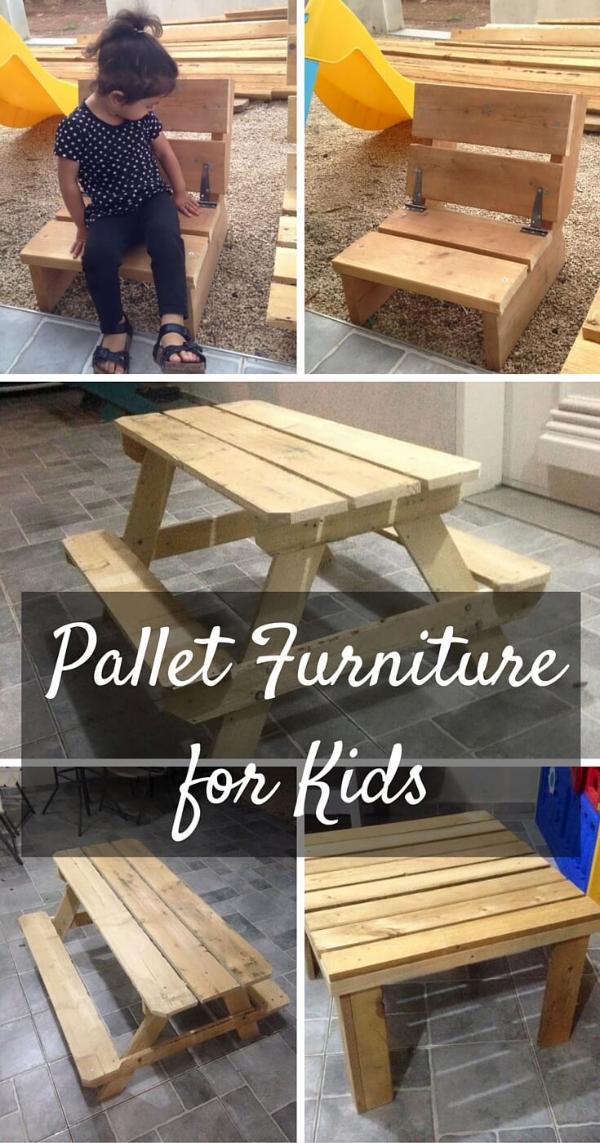 Recycle the pallets and save bundles of your furniture costs which can be used for other home improving plans!
Pallet Kids Chair: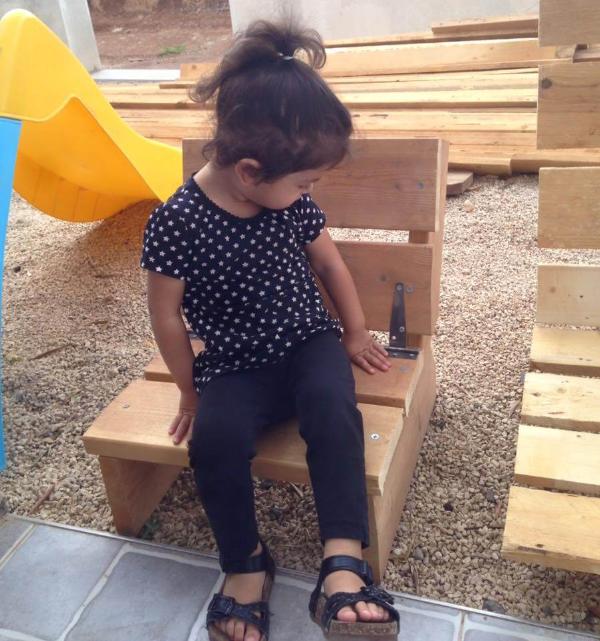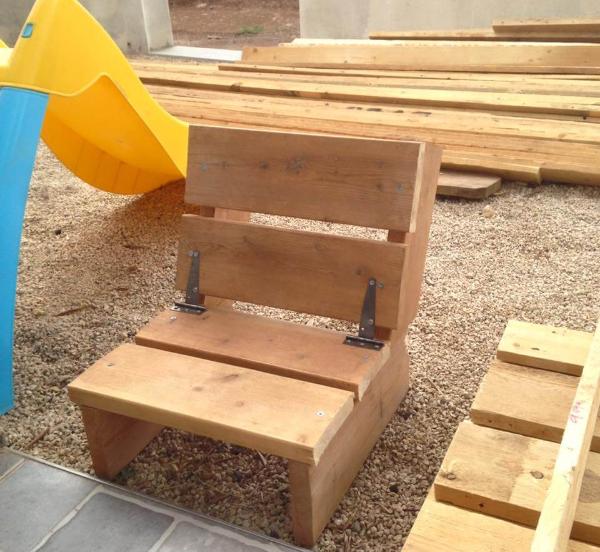 Pallet Coffee Table for Kids: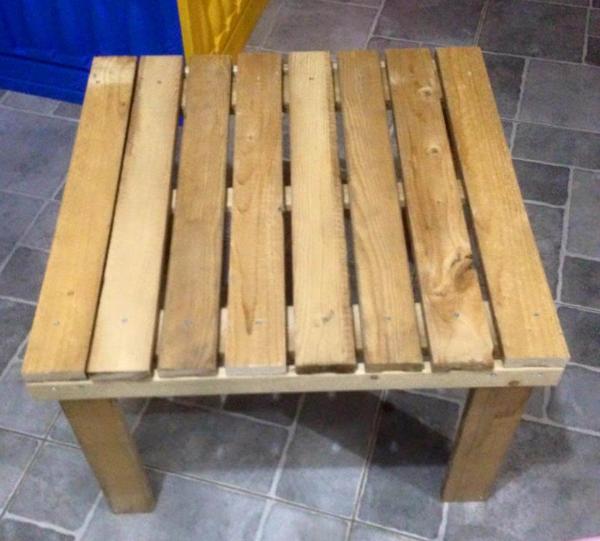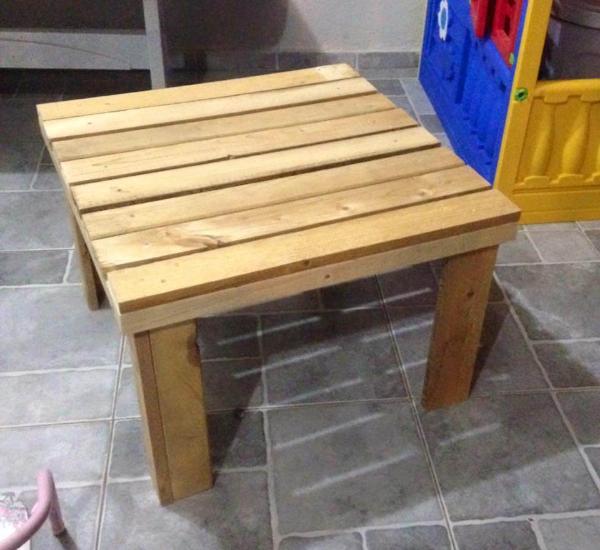 Pallet Picnic Table for Kids: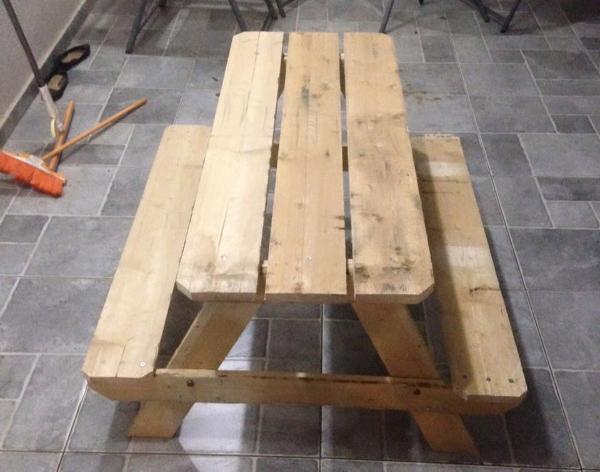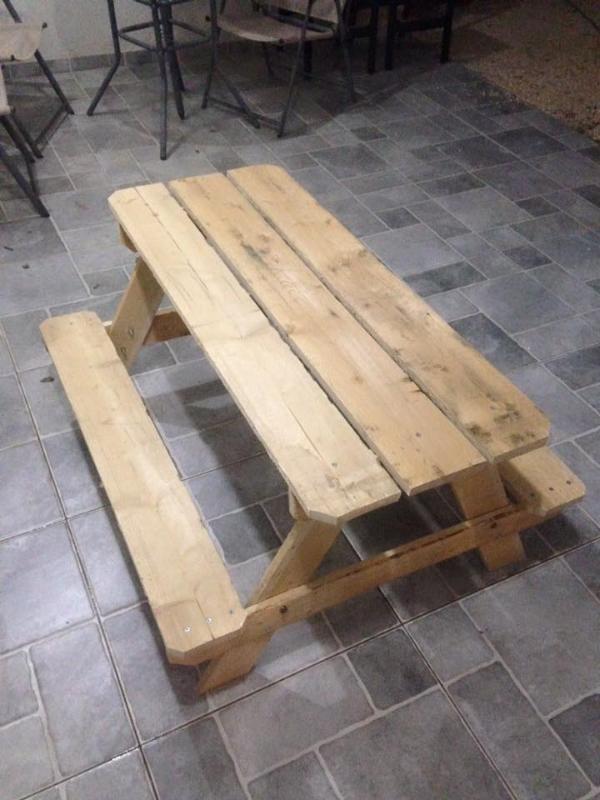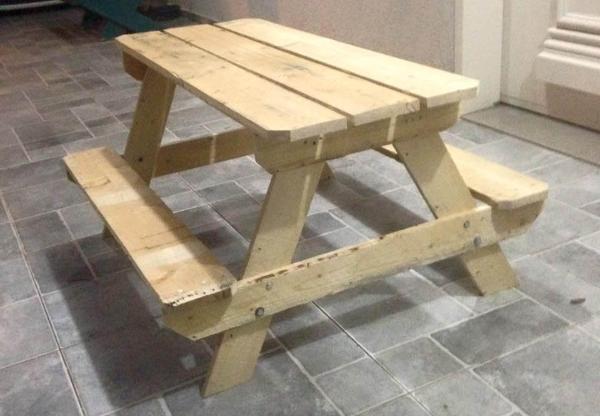 Submitted By: Amir Pizarro