Pallets are basically wooden structures that are used in shipping industry for transportation of goods like food, medicine, clothes and other things. These pallets can be reused for making furniture of different kinds.
The idea of a perfect picnic can be well comprehended with a pallet picnic table. It is very easy to make a pallet picnic table with the recycled wooden pallets. Pallets are available in different forms and shapes so we can choose the pallets of equal sizes to make the pallet picnic table. This is just a perfect idea to make a mini picnic table using pallets for minimum four people.
We can give a modern as well as a traditional look to our pallet picnic table. In order to give a modern look to the table we can place and fix a smooth, thin glass over it after being painted in some color of your choice. Moreover a floral basket of vase can also be placed in the center of it to give a beautiful look. Contrary to that picnic table can also be created by giving a very traditional look to it, for this purpose we can choose to make a long table with the paints being used little dark like rusty or of your own choice. A combination of black and white will give an amazing look as well and will look so sophisticated in the outside environment.
You can also make your picnic table safe by making a roof top using the wooden pallets so that you could avoid extreme weather and also you can hang a mosquito net to avoid mosquito bite, when you are outside. You can make a round, hexagonal or octagonal pallet picnic table.
So you can enjoy your picnic along with a perfect picnic table.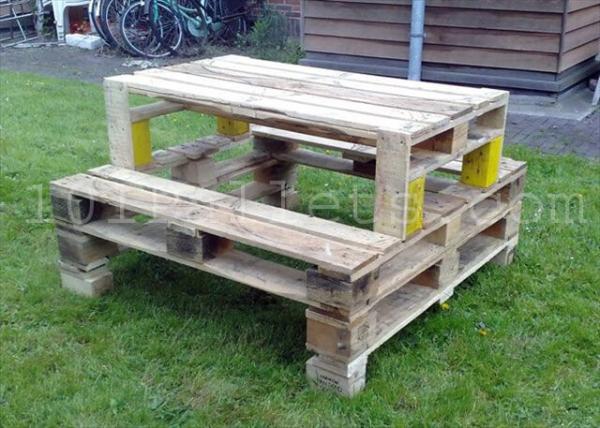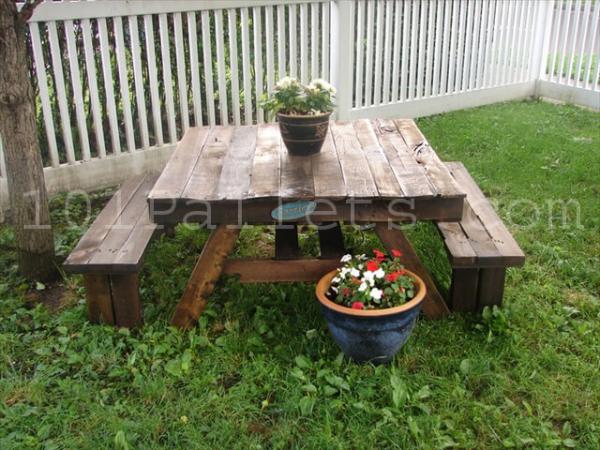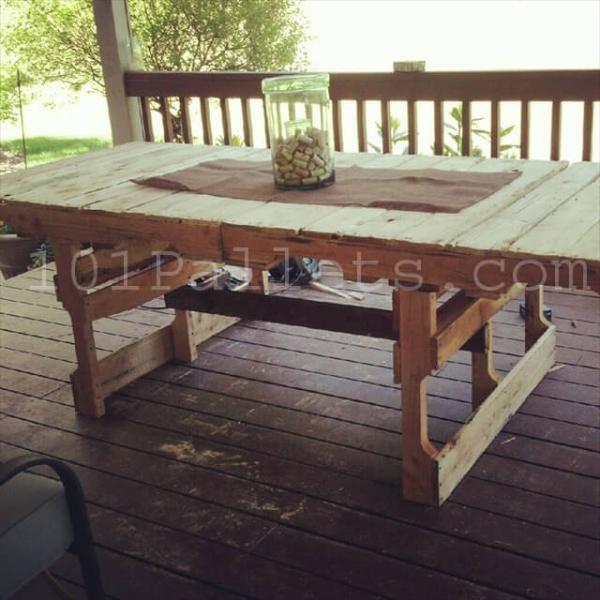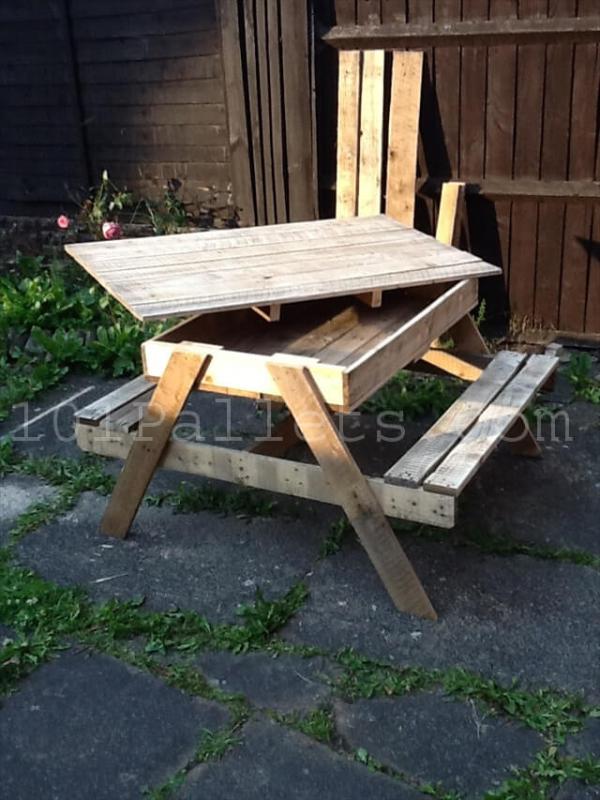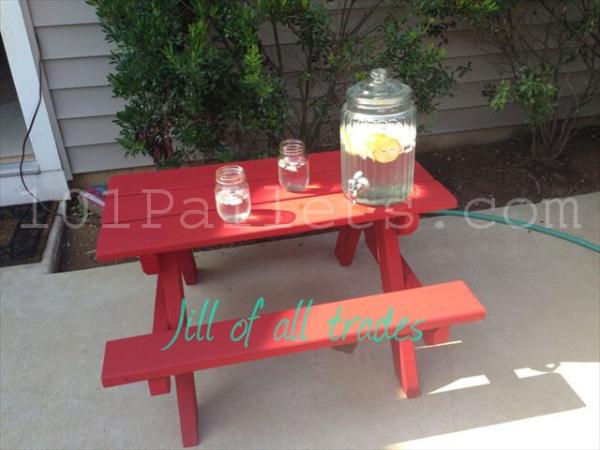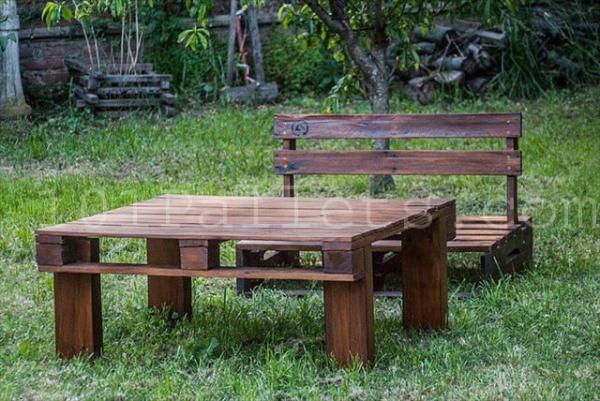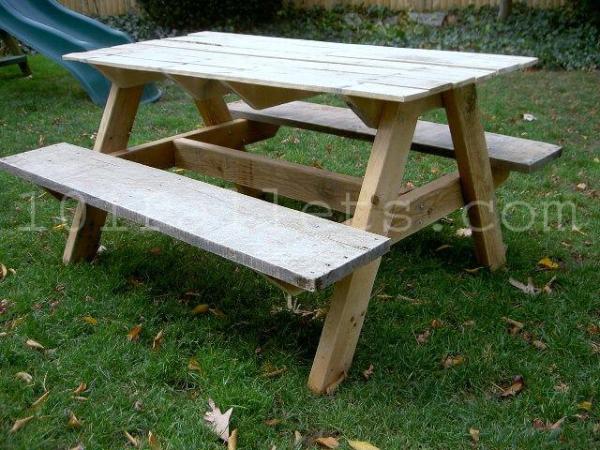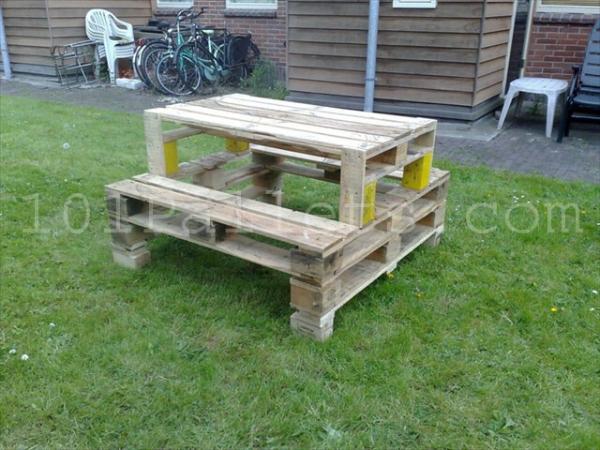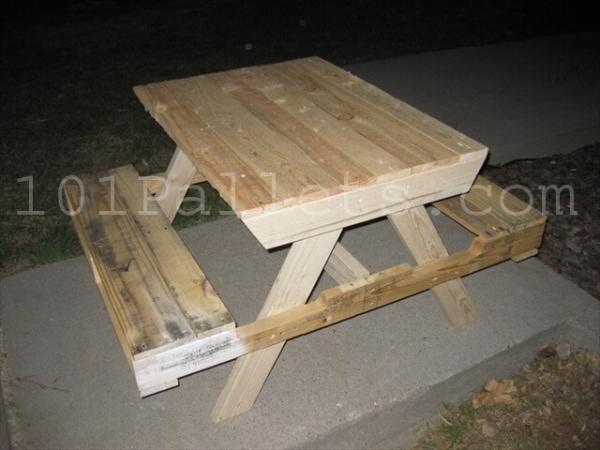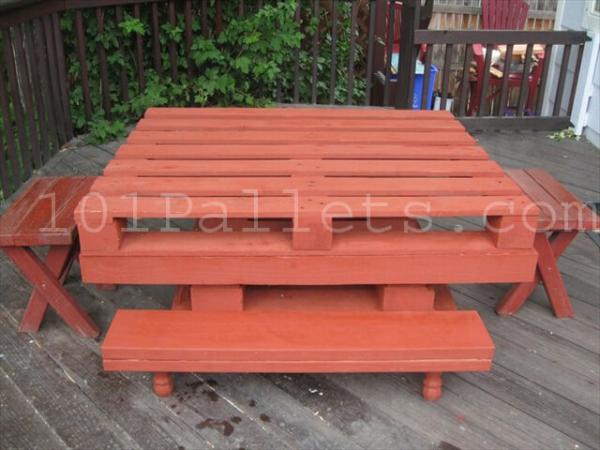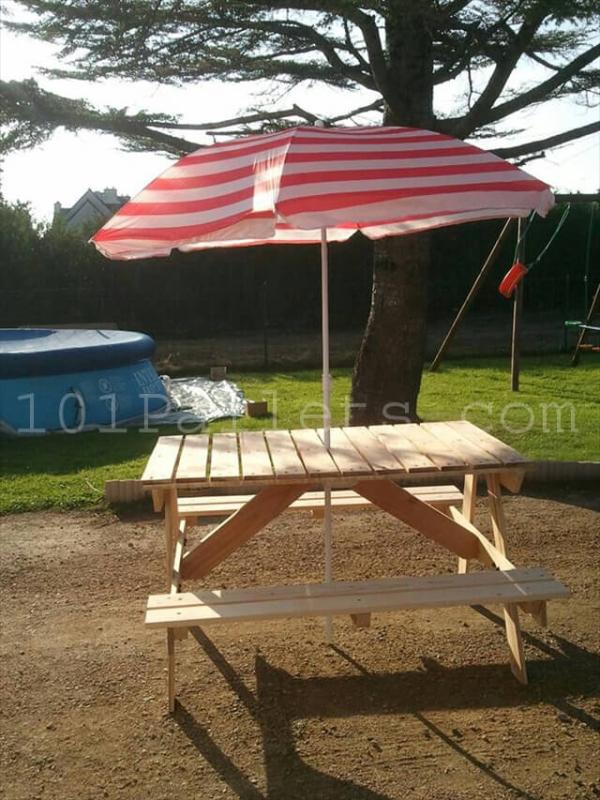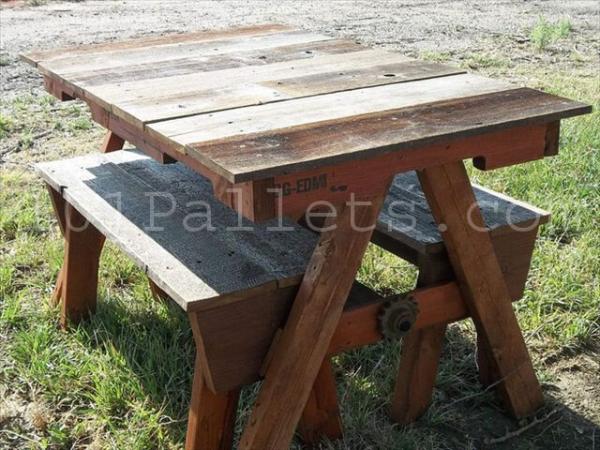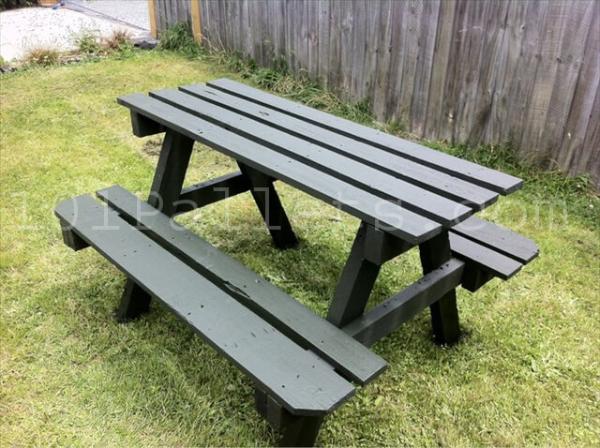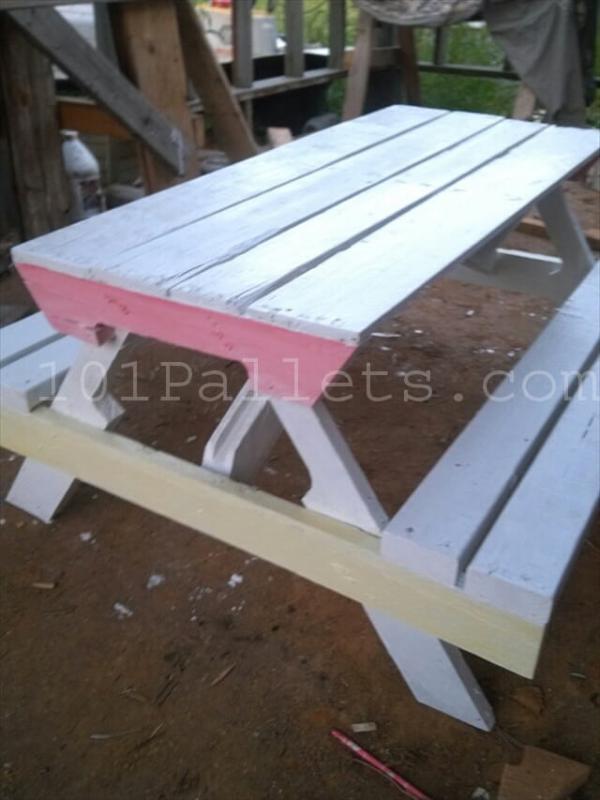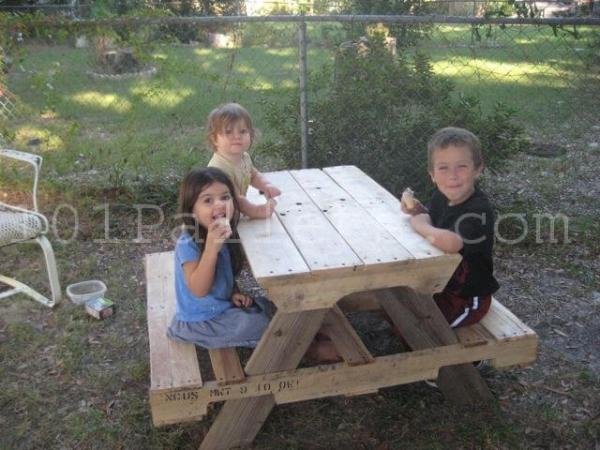 Written by Sehrish Nida