Pallet furniture looks attractive and innovative. Its reduced cost also makes it more favorable for your home. Indoor as well as outdoor pallet furniture items have become popular among people who love to use creative ideas in their surroundings. Here I am talking about Pallet Daybed an innovative and low cost item for your lawn or outside your countryside cabin for relaxing. You may construct it yourself if you have a technical mind otherwise can buy carpenter's services. But in my opinion self making also brought a kind of satisfaction. Implementation of some comfy touches such as soft mattress, cushions and pillows to your day bed converts it into a luxurious one. Here is the procedure that could help you in making of Pallet Daybed by apply a little effort and attention.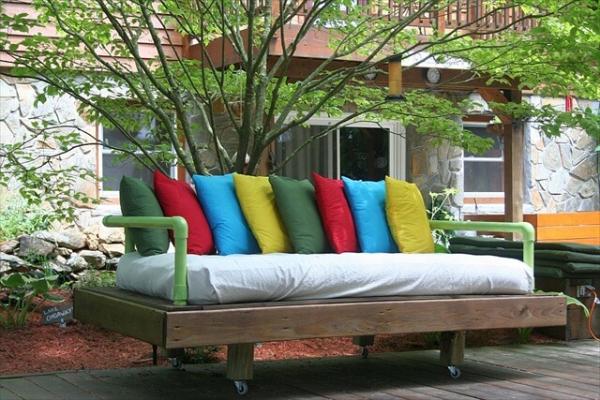 How to Build a Amazing Pallet Daybed:
Get pallets of suitable size. Rub them with sand paper to make them soft and free of rough edges.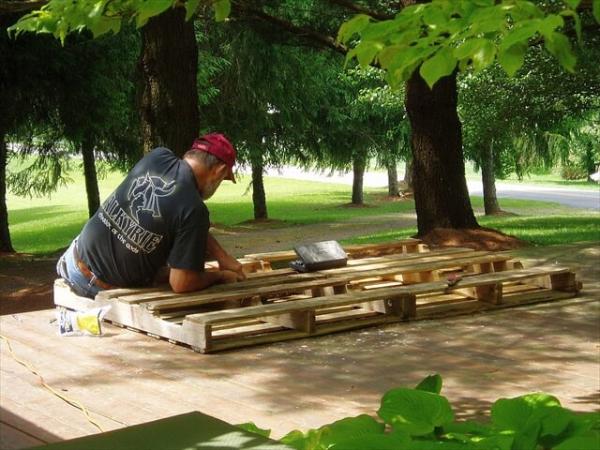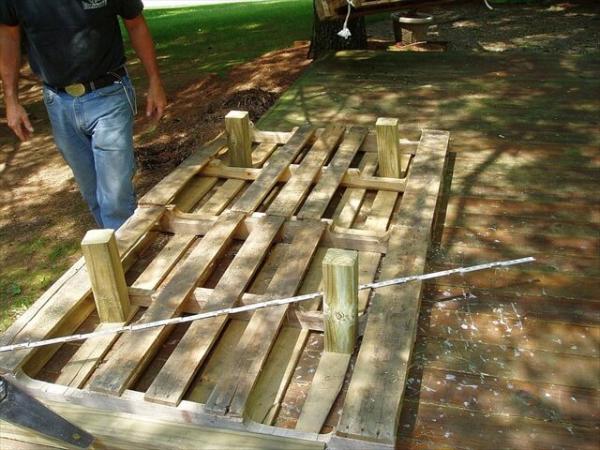 Bolt two pallets in a stringer to make a base platform. You may add more pallets if find two insufficient. Make it sure that bolts are tight on both sides to increase the sturdiness.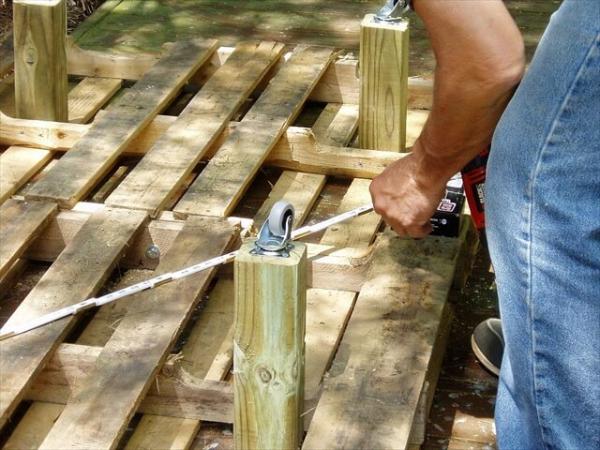 Include legs to the platform to make a proper height. Add wheels at the bottom of legs to make easy movement of Pallet Daybed. That will help to keep it safe from harsh weather conditions such as extreme sunshine and stormy weather.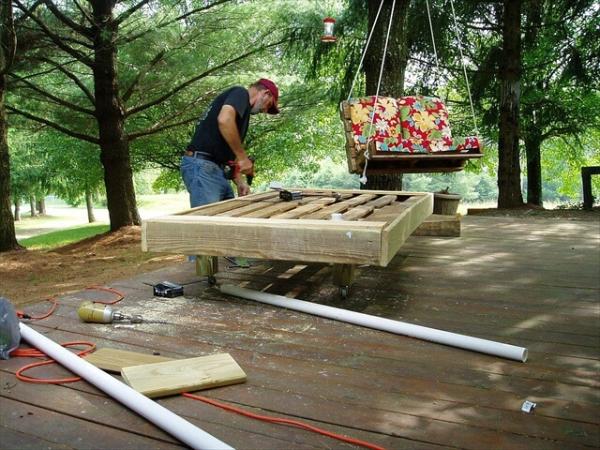 Put a border around the pallet platform for enhancing the stability and improving the shape.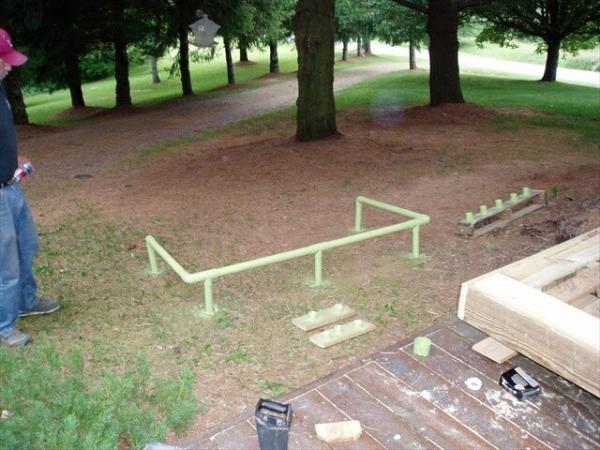 Make a three side railing using PVC pipe and paint it with your favorite color. Attach it on the bed firmly. This will add a more comfortable form to the Pallet Daybed.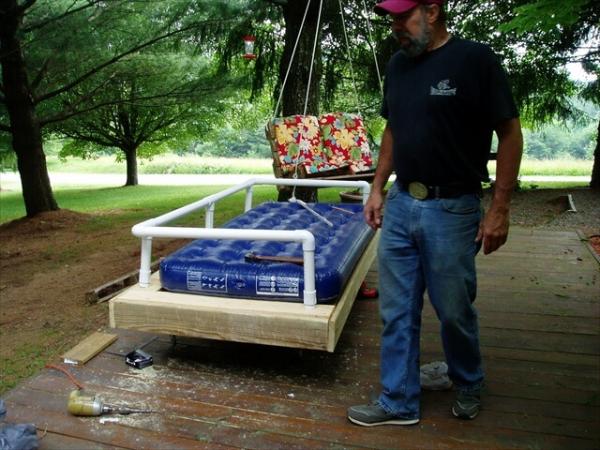 Fix an airbed mattress for relaxed and enjoyable sitting. You may add any foam or spring mattress as per your choice. Place some colorful pillows and cushions with back railing to enhance comfort and beauty. And now …!!! Beautiful pallet daybed is ready for your use of sitting.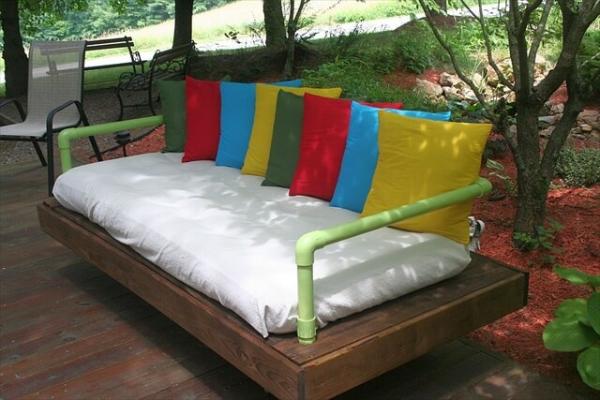 picture source