It must be awkward for some people to think about the outdoor shower but seriously it is the best thing in summers especially when it is burning hot in whichever country you reside. Pallets are the best to make anything for your house to show your creativity. Everyone tends to take shower everyday obviously and what if you make it so convenient by making one outdoor beside your house.
It is obvious that it should not be in the view of neighbors or anyone but a good idea. You can cover the whole area with the pallets with connecting the pipes of hot and cold water in it. Make sure to use clean pallets which are pest free so you do not end up wasting your energy. It can be made at the back of your house where if you mow the lawn you can easily take the shower quickly outside and be clean.
You will be able to find steps how to make the pallet outdoor shower online easily. You do have to make sure that pipes are attached accordingly in order to enjoy the pallet outdoor shower. When you are attached the pallets together, keep a spaced within where you can attach the holders to put shampoo, soaps and other necessary things which you use to take shower on daily basis. You can color the pallets by first sandpapering them and making them look attractive.
I decided to go for the pallet outdoor shower because my kids tend to play whole day and it gets easily for them to take shower outdoor which they enjoy. This idea works great with me and if you are interested in it you should surely try it too. It is in unique design and something different to try out of pallets.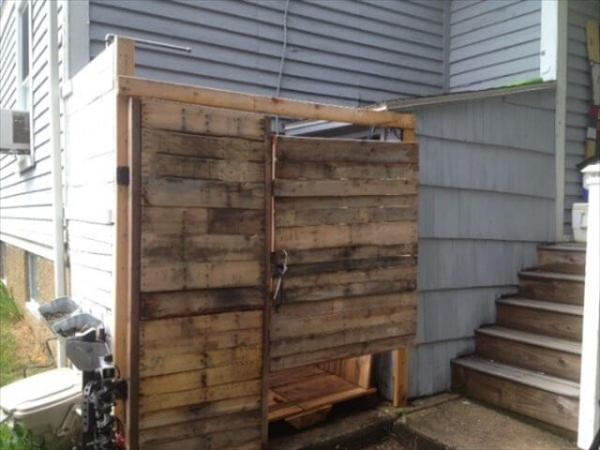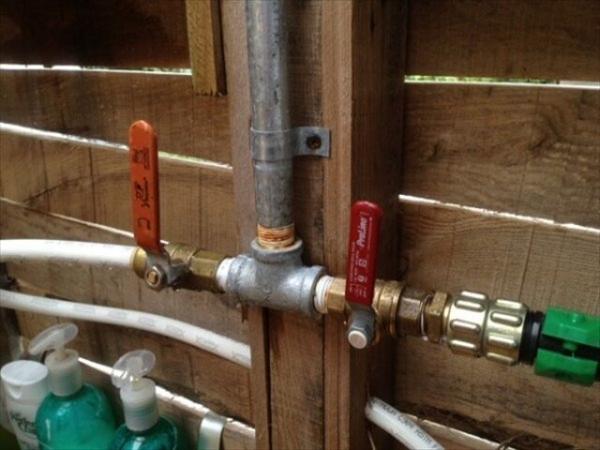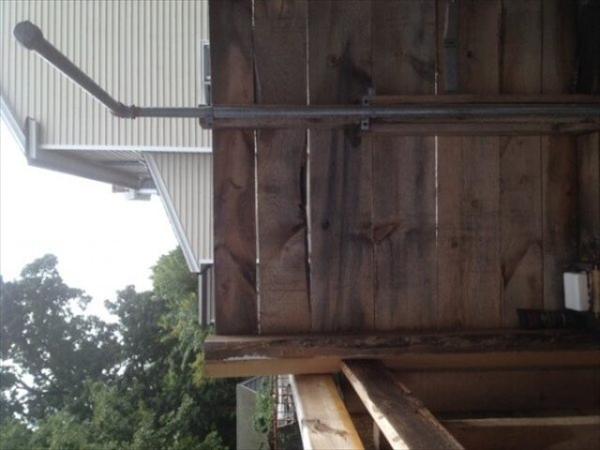 Picture Idea sent by Mike von Wahlde…!!!