The best way to enjoy the summers is to take those cold baths, outdoor showers and also to dive into the swimming pools. We just feel awesome while being in water in summers it causes our bodies to feel comfortable in deadly hot summer days. So what are your plans to get over enjoyed this summer? How it would make you feel if having your own swimming pool at outdoor? But this is all possible now you can even do it in a budget-friendly way using some free pallets!
Get creative details from this DIY pallet outdoor swimming pool tutorial that leads to a rocking round swimming pool and also comes with a raised wooden deck to enjoy poolside sitting and fun. We have made this very cheap pallet deck that can help you make one for your swimming pool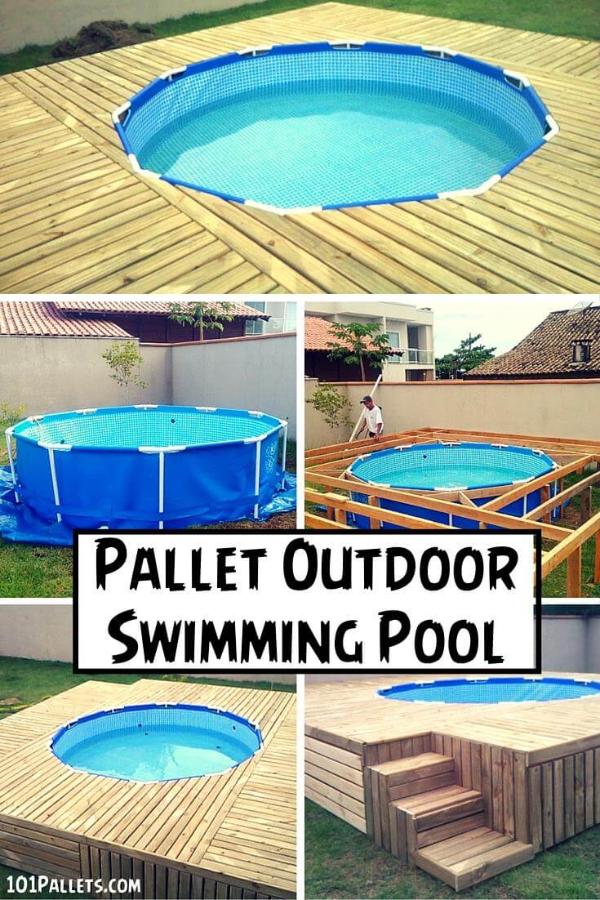 This is how you can take some real pallet ideas which are available as free wooden skids. That you can be grabbed in abundances from any nearby sources like food stores, shipping areas, nurseries, scrap piles, dumping grounds, and landfill areas. Are you need more cheap pool plans? Try this best and affordable DIY swimming pool.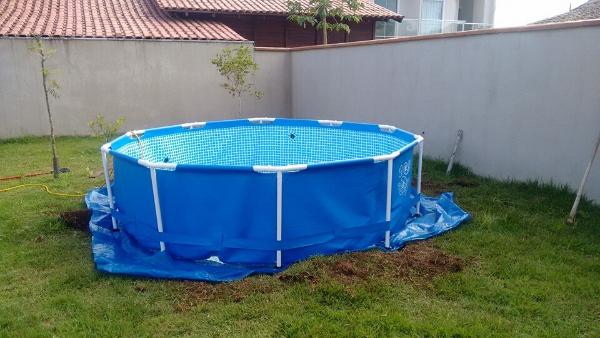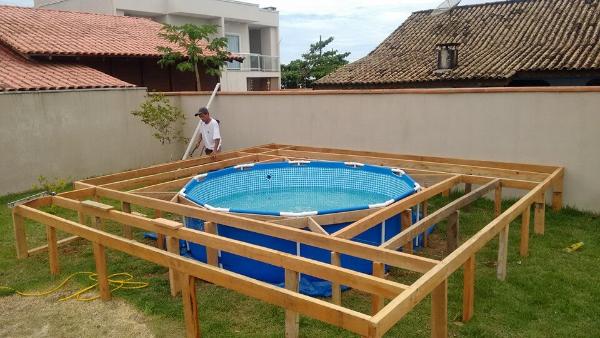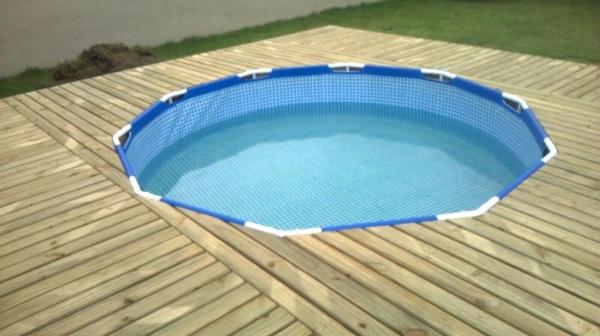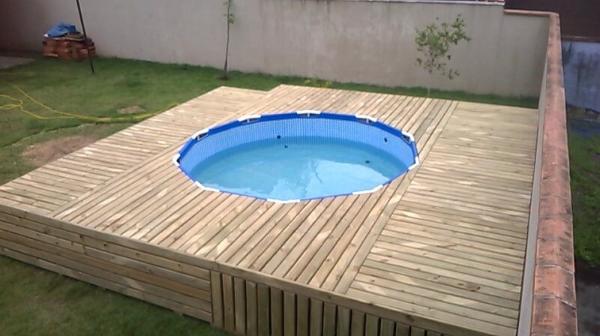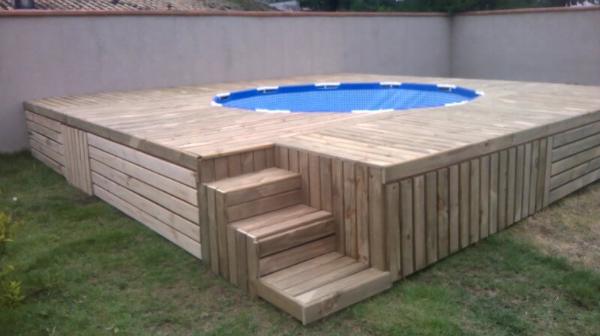 Made by José Adimilson Franco