The purpose of couch is to provide comfort and if you are thinking to have one, you do not need to purchase those costly sofas and couches to decorate your place. The wooden pallets can be recycled into a perfect couch by making use of simple materials as mattresses, covers and pillows placed against the room wall. The size of couch depends on the available space and material to be used.
The pallets must be cut and aligned perfectly to remove any gaps or holes and screwed with nails by a screw driver. You can use iron bars for creating armrests and shelves to your couch. Cover the pallets with any fabric or screen print it and place the cushions on back and top. Enjoy your cozy and comfy couch with a little investment in no time. The pallet couches offer a versatile range of designs and masculine touch depending on your own creativity and innovation.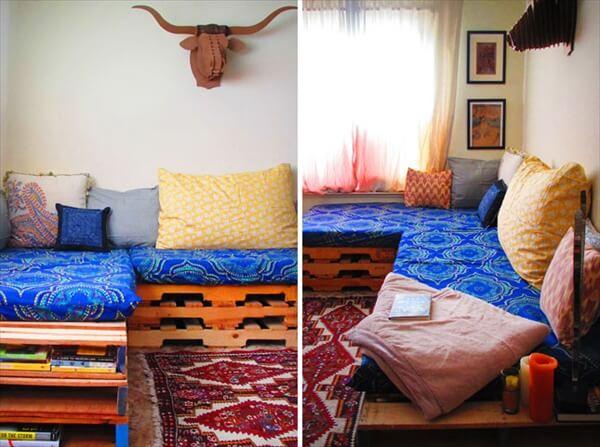 All these images: brit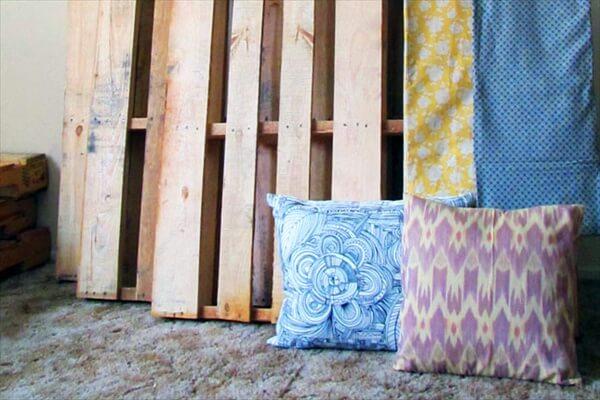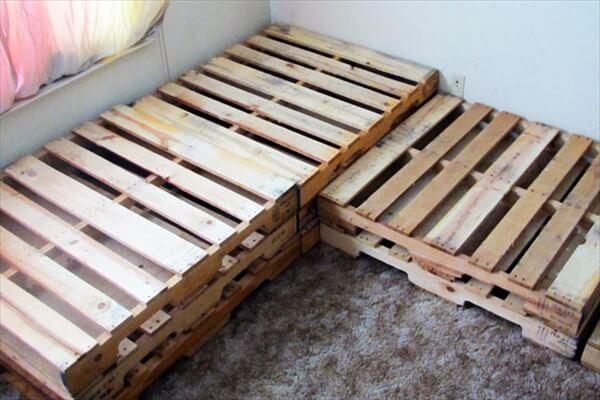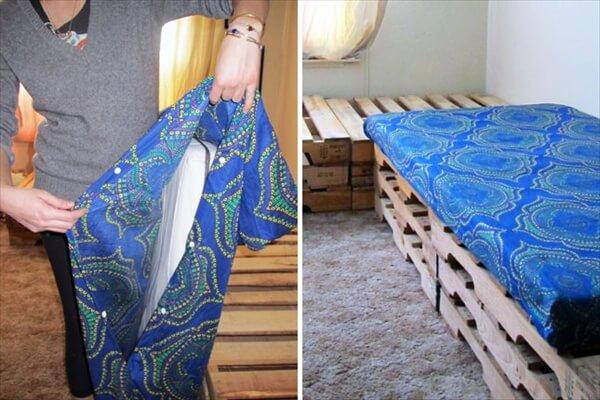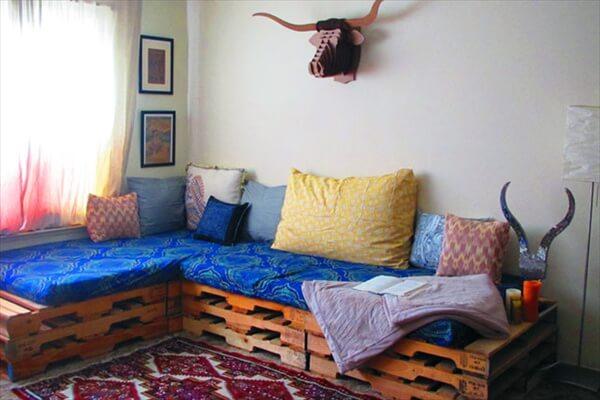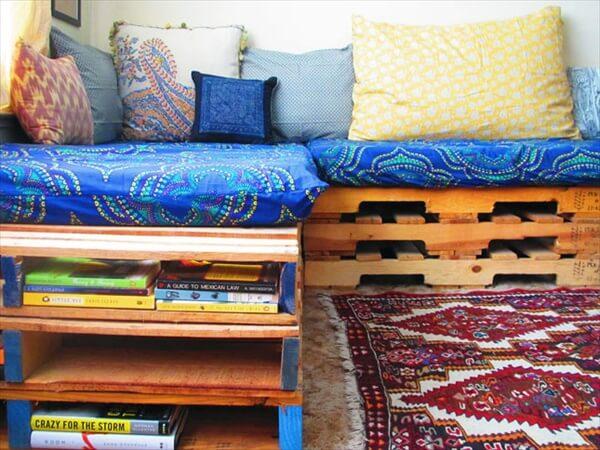 Some more diy wooden pallet couch recycling plans and ideas.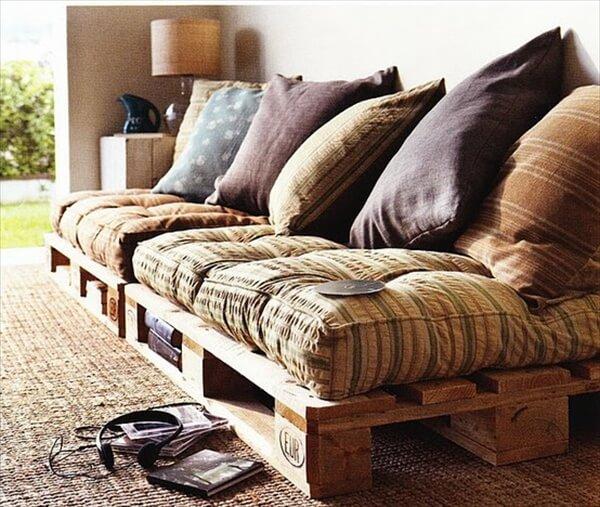 Image: scraphacker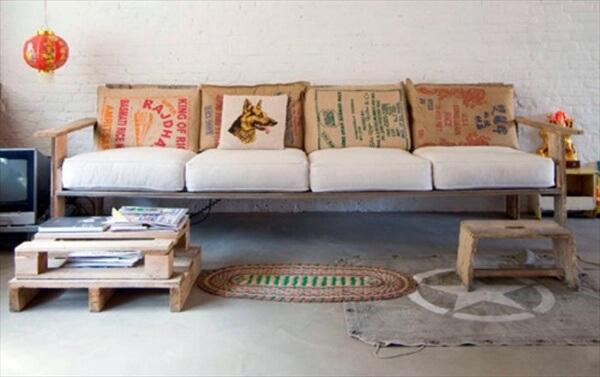 Image: inspirationgreen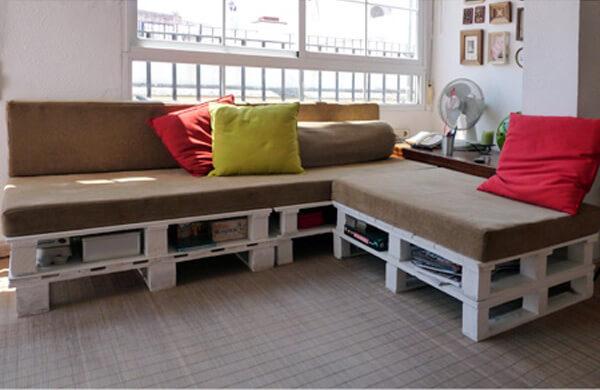 Image: scraphacker

Image: thelolaalicebeachcottage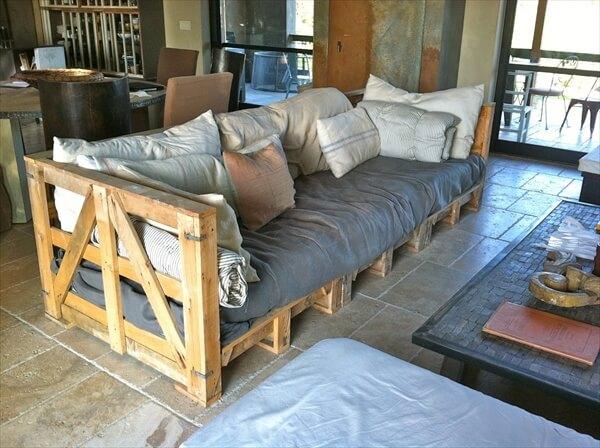 Image: laurenscape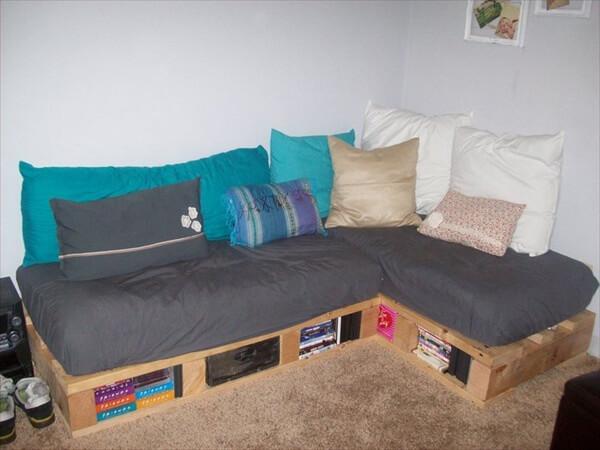 Image: tamara-gray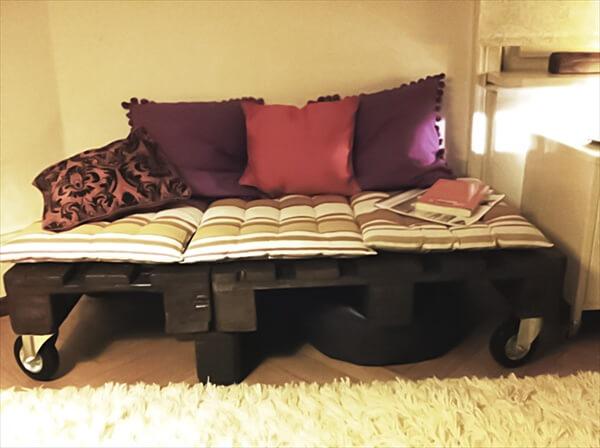 Image: weupcycle