Reclining furniture has seen a major spike in popularity recently. As people lead increasingly busy and hectic lives, both professionally and personally, they are searching desperately for that piece of living room furniture that will help them truly relax. Nobody wants (or can) go to bed as soon as they get in the door from work, but the chance to kick back on a luxurious recliner? Who could say no to that?
For all the advantages of comfort and relaxation reclining furniture can offer, they can also provide a range of benefits for our health and mental wellbeing that are often overlooked or underreported. Keep reading to find out more.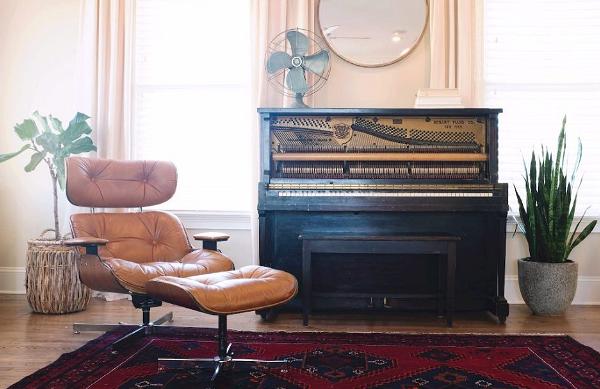 Improved Mobility
According to research, one in seven adults in the US suffer from some kind of mobility issue. For these people, getting in, and particularly out of, a chair can be an arduous task that can often require help from friends or family members.
Recliners allow for fully controllable seat position, height, and angle. This lets you adjust these parameters to suit your comfort or mobility needs throughout the day, whether you're getting up and about, reaching to grab something from the table, or lying back to catch a nap.
Greater Sleep Quality
In addition to the mobility advantages reclining furniture can offer, they can provide a range of benefits to the quality of our sleep as well.
Sleeping with a raised head can reduce snoring by keeping the tongue clear from the back of the throat and eliminating the risk of vibration, which leads to snoring. This can work to improve the sleep of not only the snorer but loved ones as well.
For people who suffer from sleep apnea, sleeping in a slightly more upright position can significantly reduce the symptoms by allowing for increased airflow to the lungs, making for a deeper, uninterrupted, and, therefore, healthier sleep.
Sleeping flat in a bed can be unsuitable for many reasons. Perhaps you are recovering from surgery or an injury, for example. Choosing to sleep in a recliner can solve this problem and makes for a viable (and comfortable) alternative while the body heals from trauma.
Pain Relief
The additional support offered by reclining furniture can work to ease and relieve a range of aches and pains. Aligning the neck, hips, and feet can reduce stress on the joints and relieve muscle aches often felt by the elderly. Angling the back is effective at reducing lower back pain, often felt by office workers who spend long periods of time sitting at 90-degree angles, while the added footrests in many recliners can be used to take pressure off of the legs and hips.
Conclusion
Recliners can offer a greater degree of comfort and relaxation opportunities, far beyond what a regular piece of furniture can provide.
In addition, reclining furniture has a range of potential health and well-being benefits that can make them a perfect choice for people suffering from issues ranging from reduced mobility, sleep conditions, and chronic aches and pains.