One of the best things about managing a garden is finding ways to make it pop in creative ways. For example, one fantastic way of showing house guests the splendor of your garden is with the presence of different birds. Hummingbirds, in particular, give the garden a peaceful vibe that you can't really get with any other garden peripheral or accessory.
Fortunately, there are plenty of ways you can attract birds to your garden. It might take some doing, but eventually, when the birds become comfortable with your garden, they'll give it an almost surreal quality.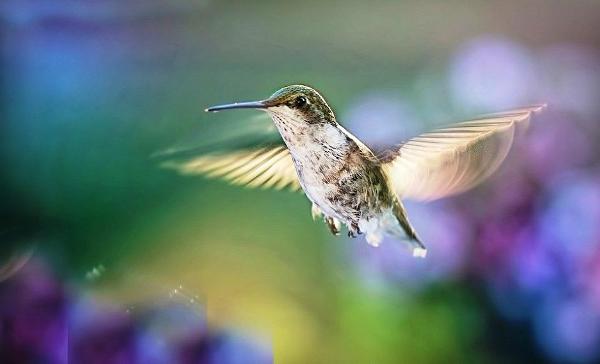 1. Installing a bird bath
It might come as a surprise for some, but birds love baths. They try to get baths whenever they can, so it's never a bad idea to install a bird bath to help attract birds. Of course, there need to be other things to add to convince birds to stay, but it's a good idea to install the bird bath first. Doing so ensures that every other step is that much more effective.
2. Making use of bird feeders
The next step is to install bird feeders to help convince birds to hang around your garden. Of course, these birds will not be used to eating through your feeders, but they'll eventually get the hang of it. For those that want to attract hummingbirds, the feeder is your best chance. If you're interested, here's the best place to put a hummingbird feeder. Otherwise, you can install just about any type of bird feeder to attract winged flocks of surreal joy.
3. Taking the time to add dead wood
It might seem strange to add dead wood to your garden, but it's one of the surefire ways to let birds know that your garden is worth visiting. Typically, birds will check dead wood to see if there might be insects they can eat. One way to make dead wood even more palatable for birds is by placing it next to a tree so there's shade.
4. Using leaf litter to your advantage
While people might typically clean the leaves littering their garden, there's a reason why you might want to keep it for a while. Dead leaves can attract all manner of snails and worms to your garden, which in turn attracts the birds. It's a fantastic way to attract birds to your garden, as it means less work for you overall. While you might be tempted to pile the leaves together, feel free to keep them littered around to increase the odds of birds making your garden a temporary sanctuary.
5. Ensuring your garden has plenty of shade
Last but certainly not least, adding areas of shade to your garden will help make it look more attractive to passing birds. Birds need a place to rest too, and they might see your garden as a place of reprieve if you set it up the right way.
A garden that attracts birds is a garden well worth having. While it might look somewhat messy with the leaves, what you get in return is a garden visited by all manner of birds—hummingbirds included.