Walking aimless around your pool at night with a beverage mug in hand really help you to be fine and fresh in moments and also it helps you more to think about the solutions for worries of life and about better understanding of your future plans! For excellent achievers, business persons and luxury lovers, this DIY pallet multi level wooden bar with LED lights would make a beautiful gift and choices in counter tops would make it more convenient to everyone to make and serve the drinks!
The lights do a great job at night as the highlight the entire bar just like a pub in your home and turn the entire rustic wooden look into modern at night also! Lights not only captivate but also give you the ease here to do your work neatly without beverage spills over the counter tops! There are inside shelves to nicely assort and locate your conveniences like beverage bottles and glasses and also the ice cube buckets! Get some pallets if you are all ready to grab this bar model for free!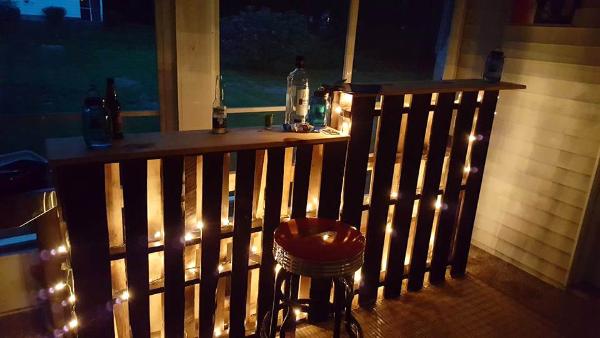 Here again a better and focally stimulating bar design installed with those rustic pallets, lighted to gain a powerful view at night and also to highlight the stuff placed inside!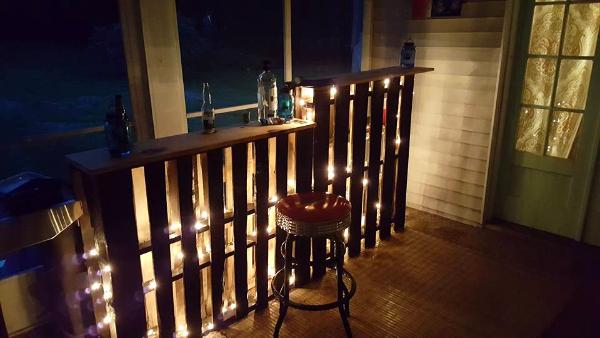 We always love to have this kind of bar at our poolside, having multi leveled counter gives the user so much choices to serve, organize and prepare the drinks!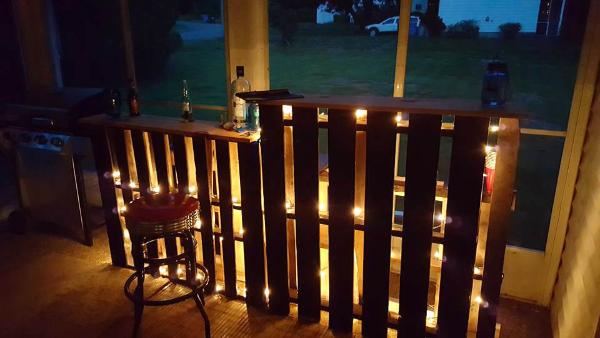 Just a little modified pallet boards just having a little difference in sizes to install the multi level base frame, use the smoother planks to install the stepped counter tops!
Made by: Johnny Cormier