Go with smart pallet storage solutions to help yourself in maximizing the home interior space! One can build the amazing storage racks, wall organizer, wardrobes, closets, storage cabinets, chest of drawers and simple chests with those pallets laying retired to dumpsters and landfills just to install the better storage plans in his home, will keep your home longer uncluttered! For all dust free, more secure and seasonal storage of things, one can just clone this DIY pallet chest design, a stylish and fab pallet creation to store all from jewelry items to tools to kids toys!
While doing the construction you will be asked to take lot of care while taking measurements as building this chest especially the lid installation here is really a precision taking task! The lid comes here on large vintage metal hinges while extra hardware systems have been installed to control the opening of lid more as something instant shut down of the lid can injure fingers! Clone this chest for storage of items you want to keep off throughout the season!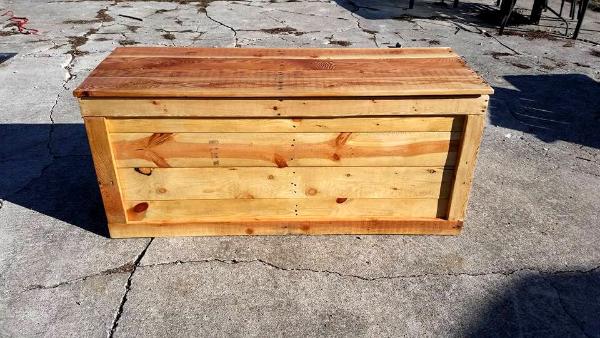 If you are perfect in wood cuttings and in taking wooden measurements then building this chest with pallets will be child's play for you!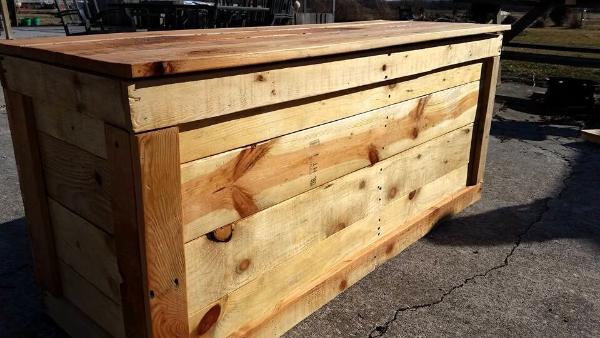 Arrange the pallet slats flat to build a bigger box and then install the final accent bordering to all sides for better visual of entire chest design!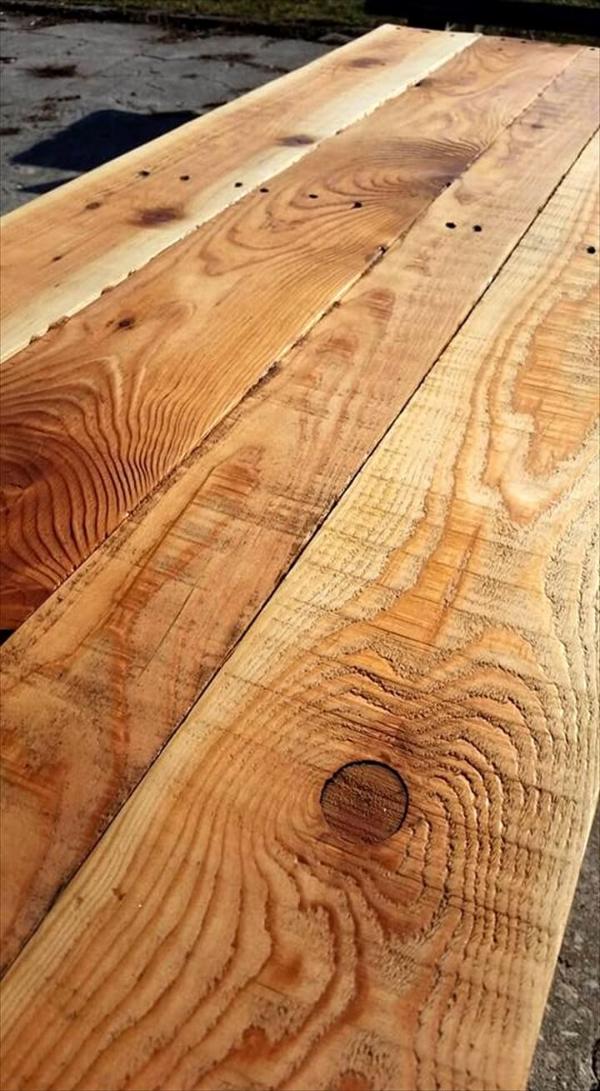 Let the rusticity of wood rock here, expose the wooden imperfections, rusty nail signs and wooden knots to onlookers for a rustic centerpiece out of it!

Here lasting metal hinges have been installed to hold the lid over the chest box and has been fixed there in place using steel screws!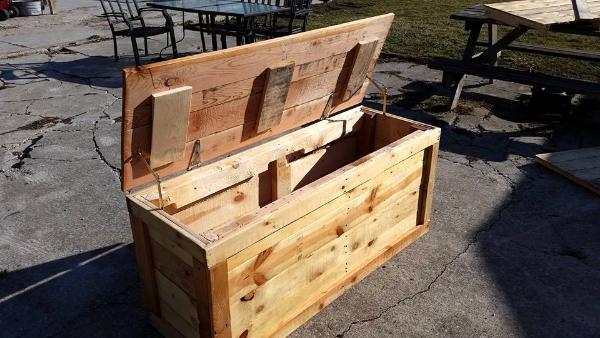 To avoid instant shut down of lid which may be injurious to your hand fingers sometime, the extra hardware supports have been installed to inside of it!
Made by: Sunshine Shops