We share with you the ways with makes it fun and easy to recycle the pallets! This time we are with a precious gift-worthy item for your newly born ones, this amazing DIY pallet balancelle or lounger built for kids having an age from 0 to 24 moths! There is a standing platform having accent fence, a mini hanging seat and a precious little top dignified with artistic curves, all make the design a bit more fantastic!
Nothing to use here but some pallets for all fancy installation of it! The seat has especially been decided to be more comfortable as there are supports to hold your baby's legs in a safe way and the lovely backrest will not let your baby be imbalanced! Make a little use of paint to fancy it up with multiple different colors and or keep using this rustic versions of this baby's swing, would be all rocking in both avatars!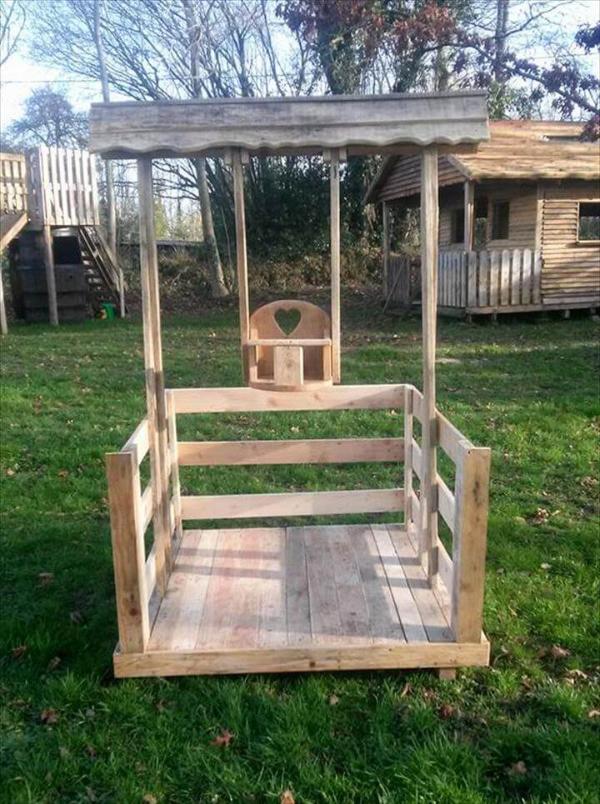 This pallet swing or lounger for kids platform has been set to be safe in hot summers as it comes with a little chevron roof, also make it look more funky and kids-special!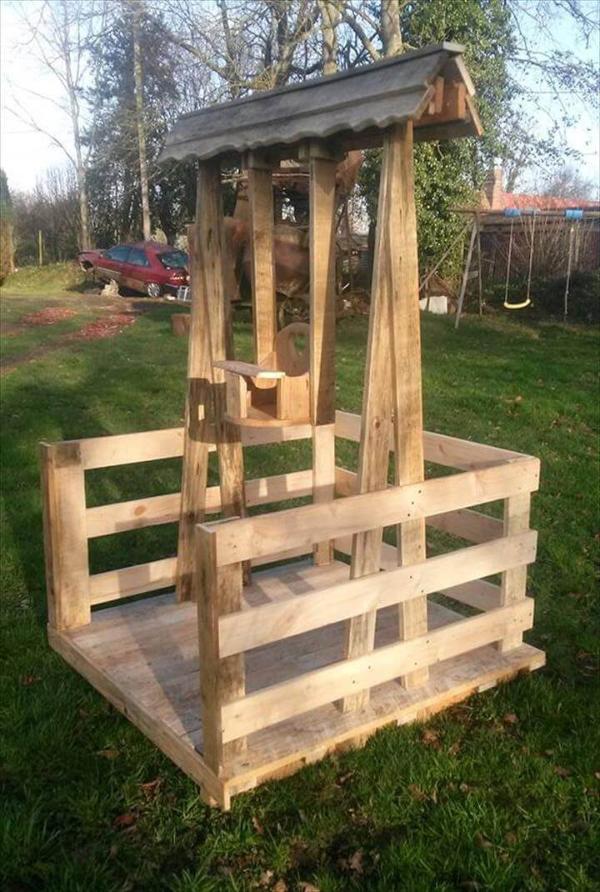 Just like a normal swing, there is stand having A-frame legs that supports well the entire hang swing apparatus! Fancy curves have been made to roof edges for an artistic sensation!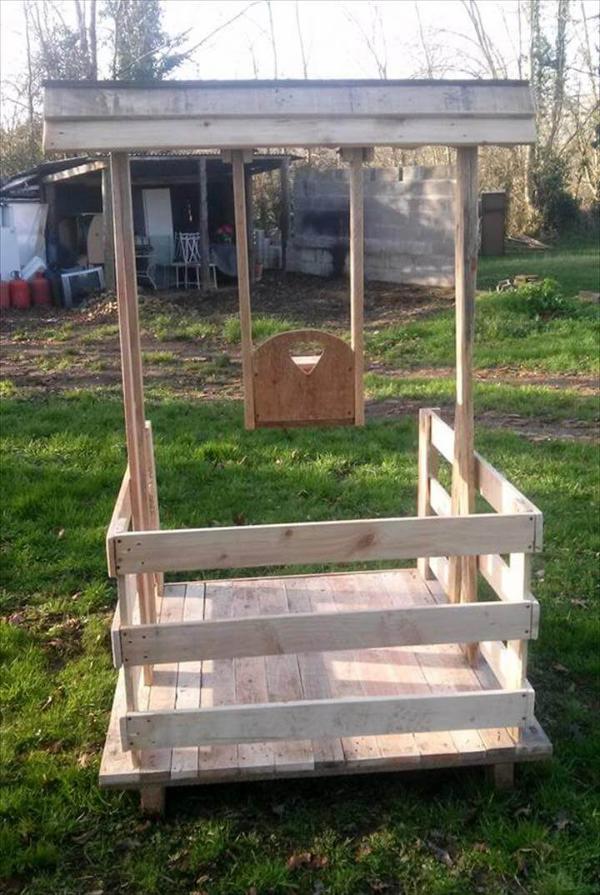 Backrest of seat has been cut out for a heart shape, gives the charming love expressions to entire kids balancelle design! An interesting pallet item to pleasure your small little babies!
Made by: Une palette d'idées