Pallet wood provides another wonderful project of preparing b and you can solve your problem of hanging towel in the bathroom. The skilled and experienced persons can make the pallet rack easily from recycled pallets. Not only pallets are economical but easy to install in any place. Various styles and sizes also offer a chance to cater individual needs.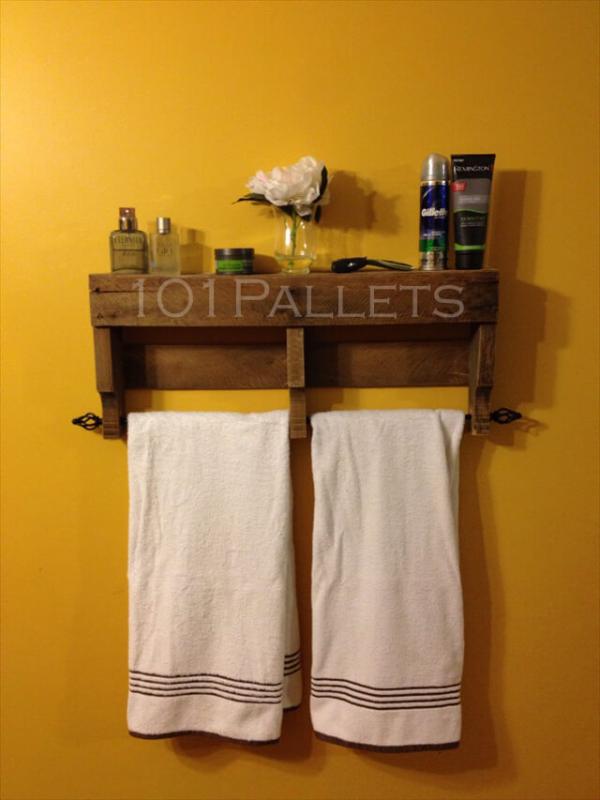 Take some pallet woods in equal lengths and join them in particular shape and add an iron bar in the lower portion to hand towels there. This iron bar fixed in the pallet shelf can be removed easily. On the upper portion, you can also add the pallet wood in its wide position to place soaps, shampoos, lotions and various other articles being used in bathroom.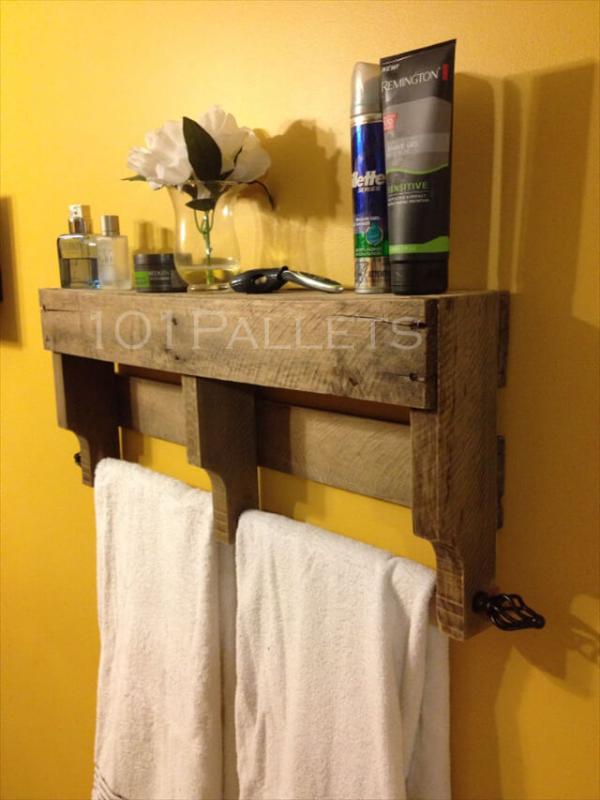 You can also make other designs and styles of the pallet bathroom shelf. The simple pallet shelf can be made by the joining of two or more pallet woods in such way that only towel can be hanged in the washroom and nothing. The pallet woods give good solution of the hanging of towels and clothes.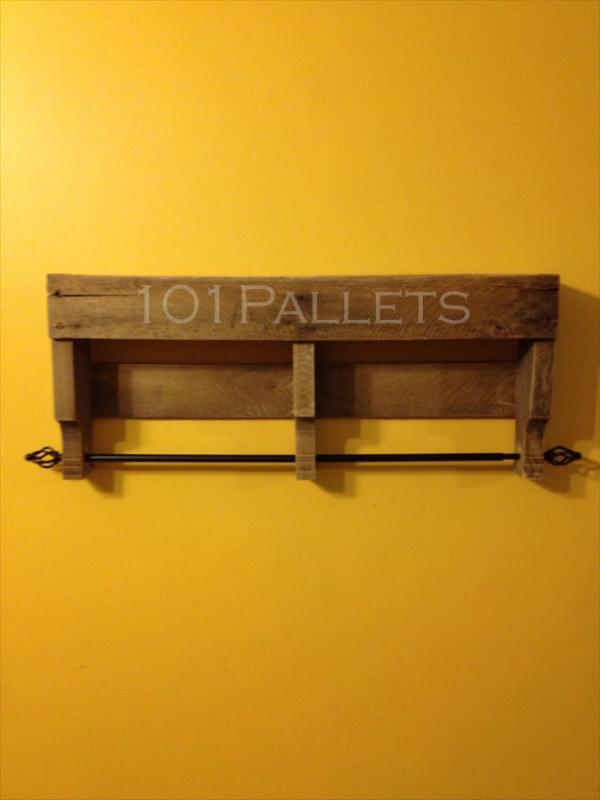 If you use polish or paint on the pallet hook shelf, then it will give good look to the washroom. Polish to the pallet woods make attractive even the holes of nails or cuts gives good look. The paints on the pallet towel track or the pallet hook shelf will give beautiful look as well as save being wet from water. If you want, you can add hooks on the sides of the pallet bathroom or pallet towel rack to hang various other things there. The rustic woods can give attractive look to the pallet towel track or pallet hook shelf as it will look antique and old fashioned in the homes.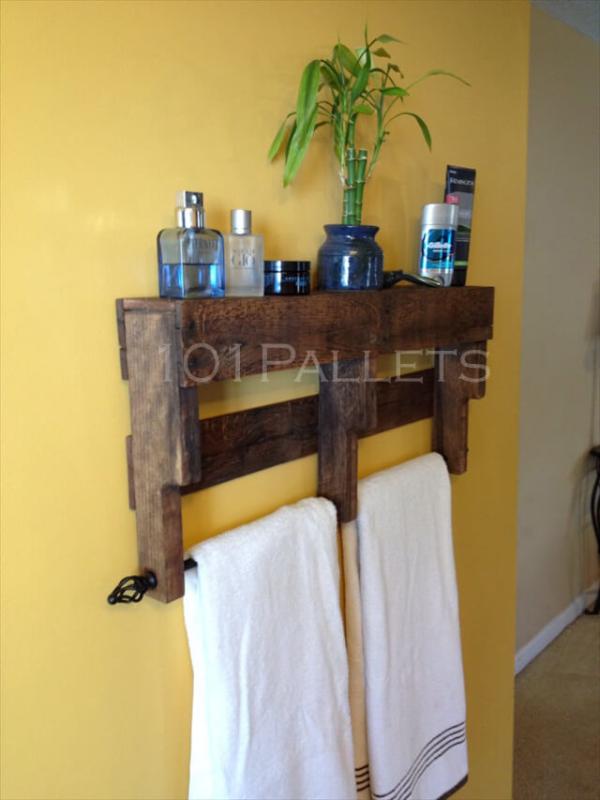 This pallet hook shelf can be prepared at home at very economical rate and with ease and comfort. Anyone can make this towel rack at home to avoid storage and space problems in the wash room. If you have some sense for making the pallet towel track, then you can make the pallet hook shelf in curve shape to make its look attractive and beautiful. There can be created a curve on both pallet woods on which the iron rod is fixed to hang the towel in washroom. In the pallet towel rack, two portions are made to hang two towels, so it can be made big and you can place various things over the top of the pallet towel rack.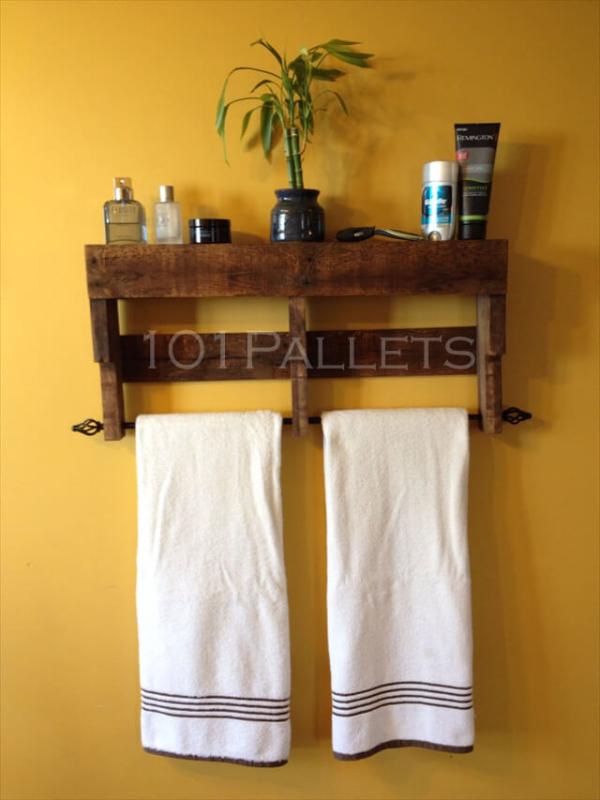 Ideas sent by Levi Patterson !