Wood pallets are getting known to everyone that is why people prefer to make most of their house furniture out of the pallets. I have seen a lot of people have started to book the pallets with the warehouses to take them home for free once it is of no use to the warehouses. Pallet wood is great to make just anything you want to build and show your creativity. I had a shortage of Pallet coffee tables in my house, since there are a lot of rooms so I wanted to get couple of more coffee tables. My friend suggested me the idea of using the wood pallets to make the coffee table.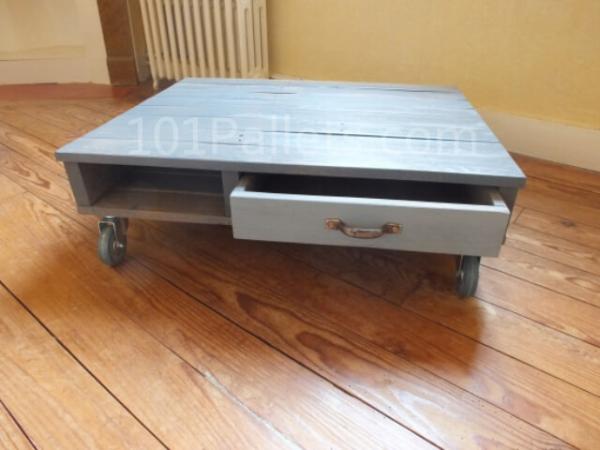 The guidelines I found online were very simple and straight forward which did not consume much of my time making a coffee table out of wood pallets.
You simply need to get two pallets and by attaching those together with the legs or wheels on each side would get you the pallet table.
The measurements can be of your choice according to your sitting area in the specific room where you want to place the coffee table.
I also left a space in the middle of attaching the two boards so that I can insert a drawer in it to put magazines I have lying around the house.
DIY pallet table is a great way to make your house look good and elegant.
I wanted to paint it the same color as my sofas which are grey, so I sandpaper it and painted it neatly.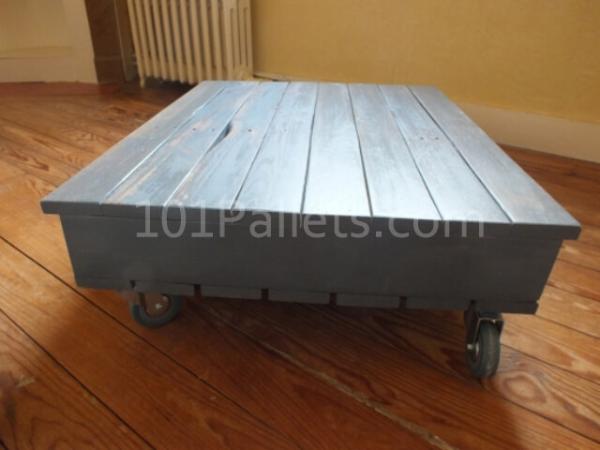 The DIY pallet coffee table looks new and beautiful in my TV lounge. I am thinking to make more pallet coffee tables instead of purchasing them because pallets are getting me the coffee table free of cost. Reminder is that always get the clean pallets so that it does not contain any pest or fungi ruining the wood overtime.