Role of shelves is really big for a home as they serve for both functional and decorative purposes! Here we are with a custom wooden wall shelves which is best for both storage and display purposes! Checkout here this DIY pallet bathroom shelf or toiletries shelf, made of single pallet slats intermingled through hardware and glue! The background board has been build with by putting together equally thick pallet slats but with random lengths, this creates a final artistic look of it!
Then smaller lengths have been fixed flat to this board as accent shelves, which are 3 in number! Each board has been sanded smooth and clear coated for graceful shine on wood grains! There are also two metal knobs fixed to both bottom corners which would allow the user to hang some items too on this wooden pallet bathroom shelf! It can even be installed to your bedroom to display your wedding gifts and also in living room to display decors and art frames!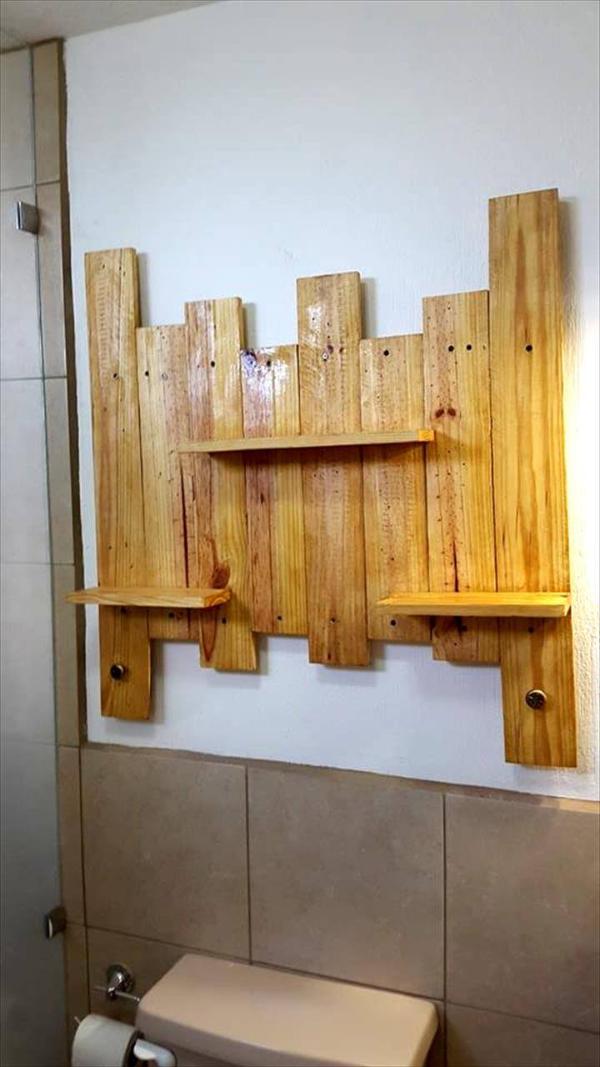 Composition of this shelf is not a big hassle, grab a set of wooden planks to compose it easily for any dimension suiting your bathroom wall area!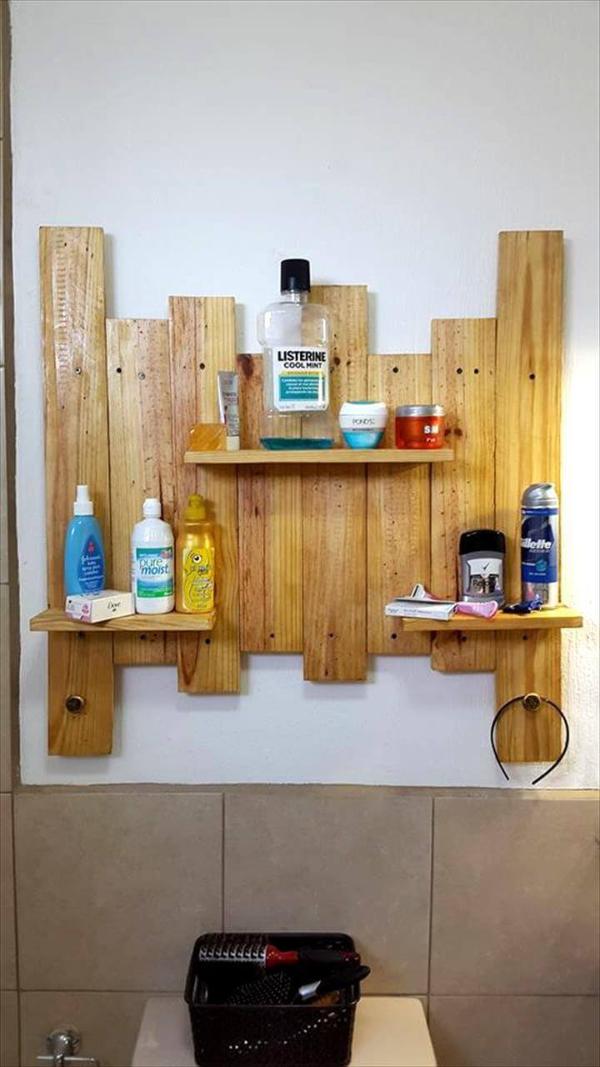 Here this beautifully finished shelf, has been employed for organizing toiletries, can be hired to display the wedding gifts and decors!
Made by: Enpaletate