Coffee Tables are the now built with lots of unique features, creative designs and innovative shapes as they are to serve a center piece in the living room of the house. There is like a race now, to have the stand out coffee table that, none of our acquaintances have. That is why people are now building the coffee tables of their own desire and shapes making them boast some personalized features.
And pallets are thus best to experiment on, and here we have a gorgeous inspiration for you in this DIY pallet coffee table with sliding top. The coffee table is simple and cute in the design and shape being built low and set on wheels but still it looks really one of a kind piece because of its smart top. The top has been first paint in chevron pattern using multi colors of paint and secondly it can slide revealing some storage space for the magazines and books.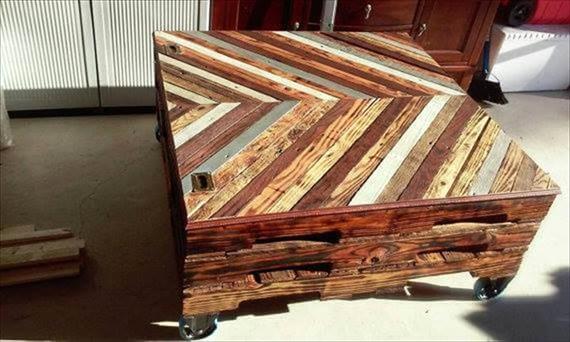 This gorgeous looking coffee table can really give a tough competition to the market bought one being so awesome in design and shape having a beautiful chevron pattern top over it.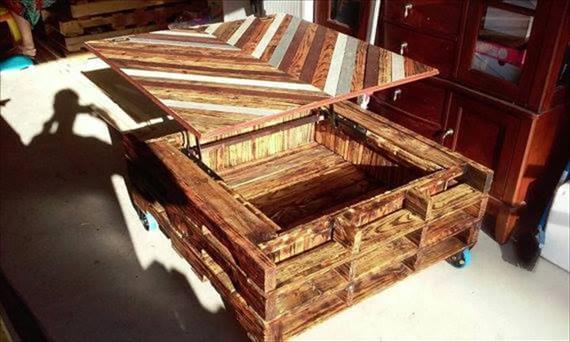 This pallet made coffee table is not only functional highly functional too as the top of the coffee table slides and reveal a lot of space to hide the magazines and books there.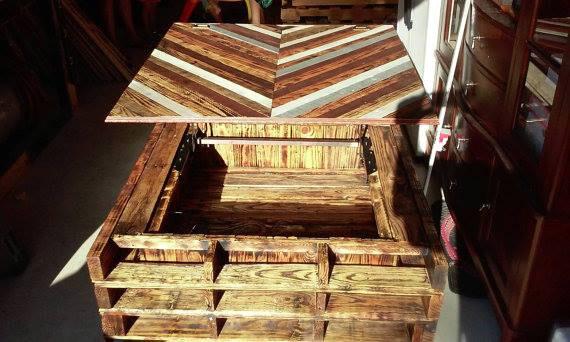 The coffee table is the result of pallet slat stacking in vertical and horizontal, and repeating this pattern in layers as clear in the picture and the sliders have been joined to the top making it slide to and fro.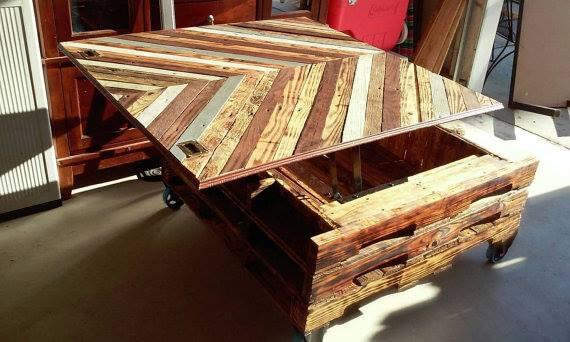 The chevron pattern of the top has been made to look more tempting with some nice color staining sessions and the remaining part has been stained in brown making it look that rustic and gorgeous.
Made by: Móveis de Paletes