Pallet art is providing an inexpensive line of work to have objects with enhanced usability. Wooden pallets contain beautiful natural patterns and colors that can be enhance by applying simply varnish coats to the objects. These objects are easy to create along with being economic. It does not require searching any expert person to make valuable pallet articles. For making a multipurpose pallet shelf you need some pallets of suitable magnitude, nails and screws, glue and some basic tools for working.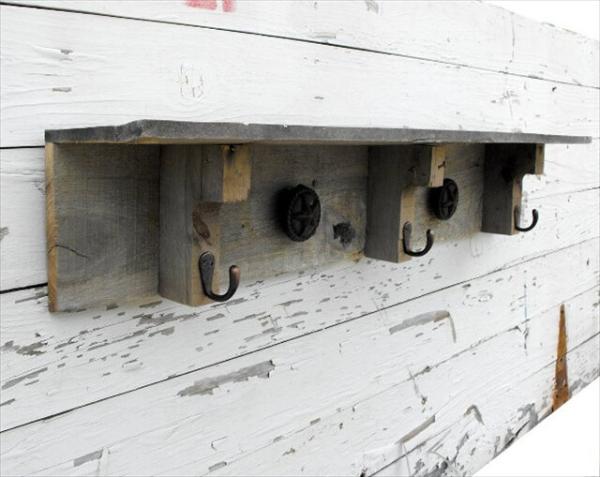 8 Tips for Using Pallet Shelves with Hooks:
Pallet hooks shelf can be created with different layers having hooks at the top and bottom. These are equally useful in your bedroom, at bar counter, in laundry and store room. This shelf can be placed near entrance for hanging coats and hates after entering the home.
At bar room this shelf can be used to place vine or vine glasses. This will give a unique look to you drink corner.
Applying attractive paint color on this shelf you may use pallet storage shelf in your dressing room for holding cosmetics such as perfumes, hair sprays and body lotions etc.
In laundry room this rack can help you to maintain you're washing powders and washing liquids. You may add some other small objects related to laundry room.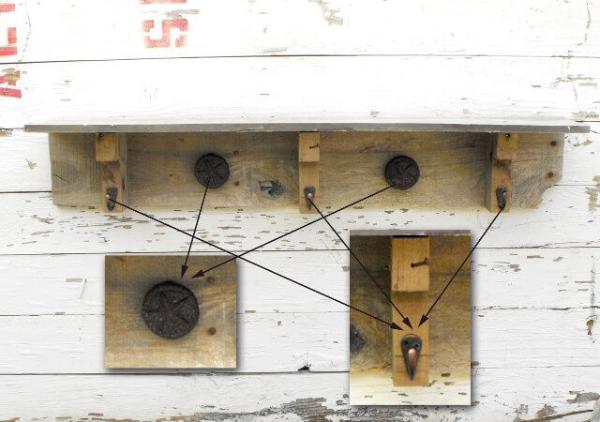 These racks can be used in living rooms, near corner tables or on the side walls. Small flowery plants can be placed there to decor your living room.
In store room you may hang these pallet shelves with hooks on wall to keep gardening tools.
In kitchen this shelf can be used to hold condiments. For managing cutlery and small crockery items these shelves are excellent.
In children' room these shelves can be used to grasp and arrange their toys, stationary articles and even books. You may hang children' school bags on the hooks placed on the rack.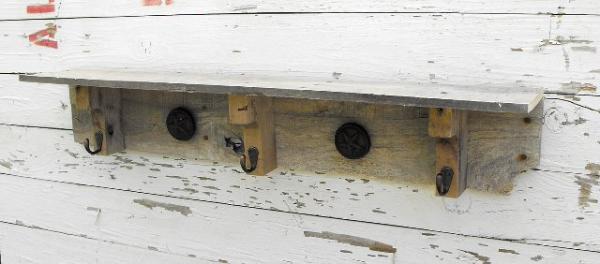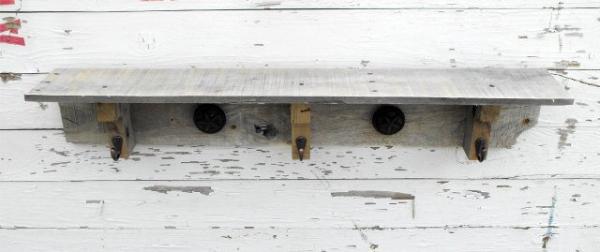 Idea sent by Sehrish Nida