When you are moving to a new house, it is mostly that people throw their old furniture and tend to buy new one. But I wanted to build one by my own so I started with the main furniture piece of the house which is a pallet sectional sofa. The best thing to make a pallet sofa would be pallets so I collected four pallets to make a big sofa for my living area. You do need one another person for this big project so my best friend who happens to be an architect helped me a lot in making a pallet sectional sofa.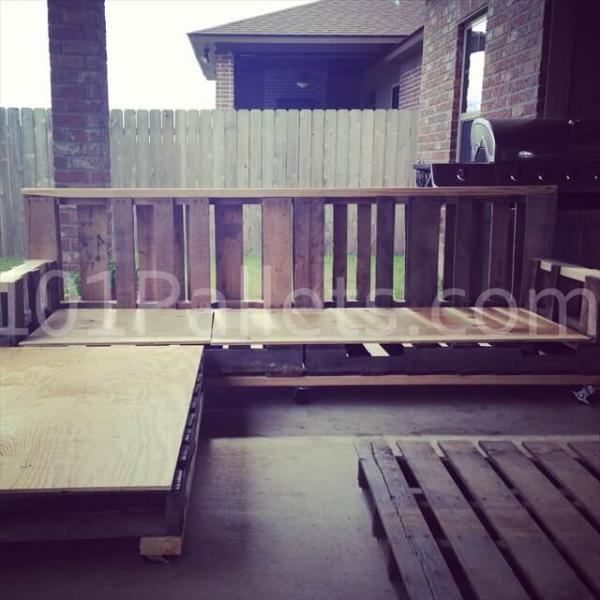 How to make a pallet sofa:
Collect six clean pallets. Attach them together side by side
You would need back support pallet boards as well so you should have extra in case you do not want to attach the sofa against the wall.
Screwing all the pallets together took a bit of the time but it was worth it.
Now to take the exact measurements for the back support I put the cushions on the pallets to estimate the measurements.
Now put the boards on the pallets so that it would be a plain surface to place the cushions on it once you are all done.
Sandpaper them to make it smooth and then painted them with the wood color to make look like clean and new.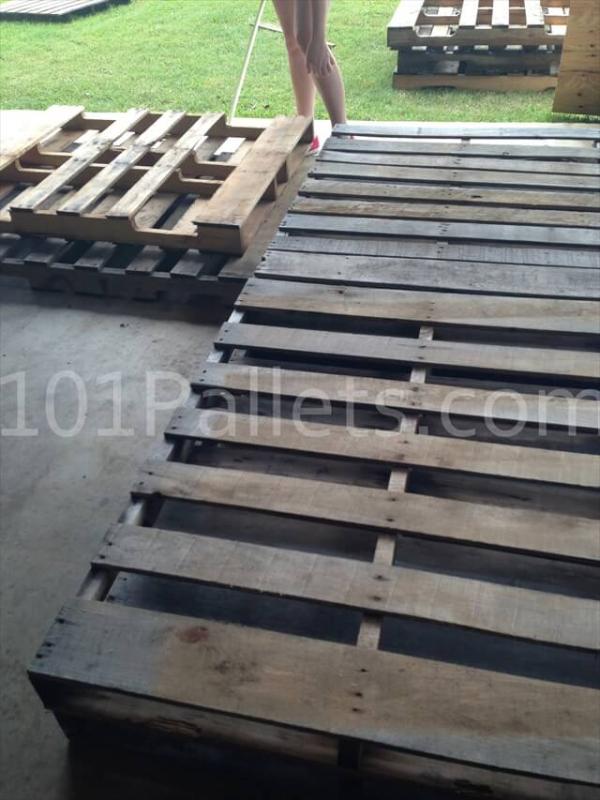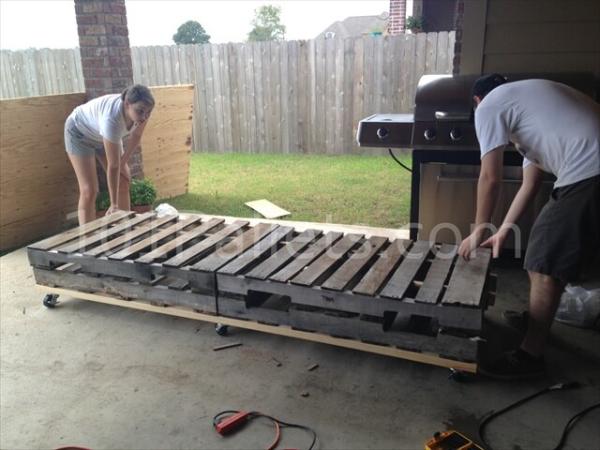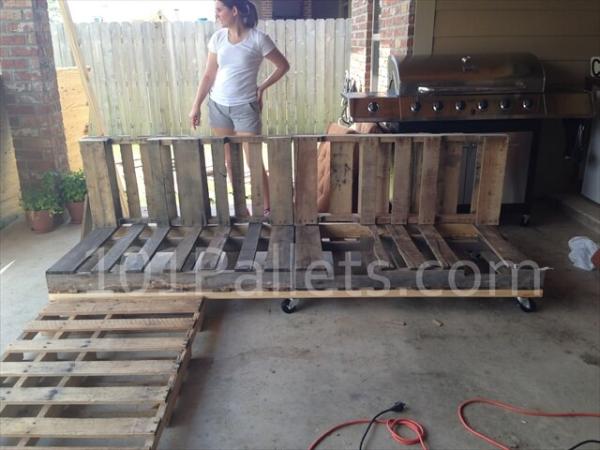 Once you are done, you can put the cushions on it to give it a complete look of pallet sofa. Designed little cushions on it for decoration and if you want you can add the wheels in the bottom as well for it to be moved easily. A great way to get started with the furniture you would want at home. I am thinking to make a bed and table as well with the pallets because it is fun and free of cost projects.